Welcome to our community!
Feel free to add items to our marketplace, subscribe to groups and authors.
Also follow our
Instagram
!
New Tonner Dolls on Comic Con 2020 by Sideshow

Sideshow has organized Comic Con Convention 2020, where a magnificent installation in a "pop-culture art gallery" style has been traced. It was right at your home as it was online. The convention has been started on July, 20. It will be closed tomorrow, July, 26th.
Atomic Misfit Podium is the theme of the third day of the Convention. Sideshow says: "Atomic Misfit brand, focused on celebrating the chic, unique, and misfit geeks! And we share more and more numbers of our collector's items of Atomic Misfit!"
Some Fashion Royalty dolls have been included in the presentation of Atomic Misfit Podium.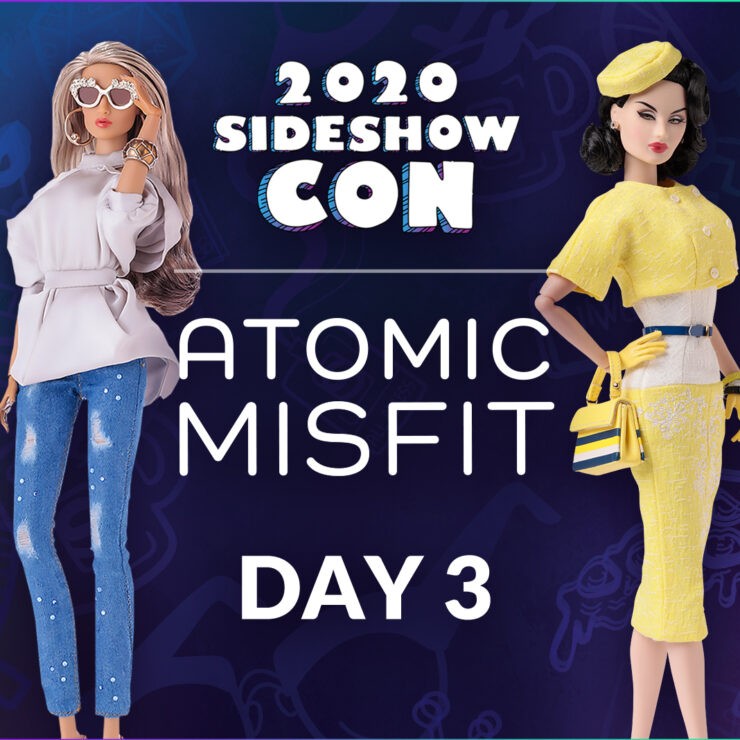 Also, Robert Tonner has presented his new, long-expected dolls (we just saw some sketches of it earlier). So, "be brave, romantic, violent, and unbelievable! Sideshow and Tonner Design presents a new line of the collector's items Atomic Misfit. They include a fashionable behavior, mixed technique, romantic presentation, and stylish Star Gazing dolls!
This is a basic option, a maid in the cream-coloured linen with white laced finishing. She has a replacement wig for a new image, which is great, as it will fit any taste.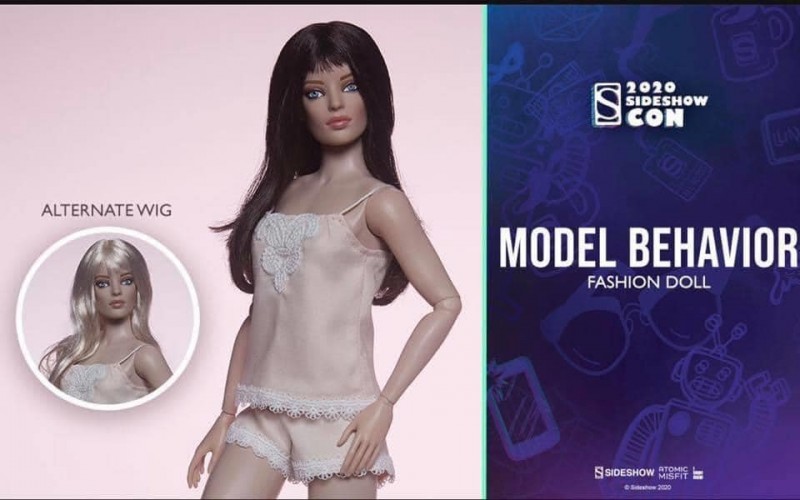 The Dressed dolls have been also presented.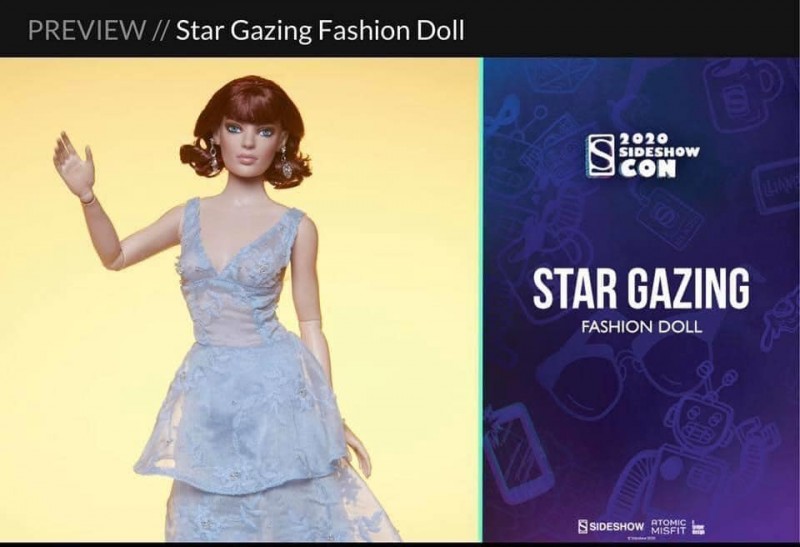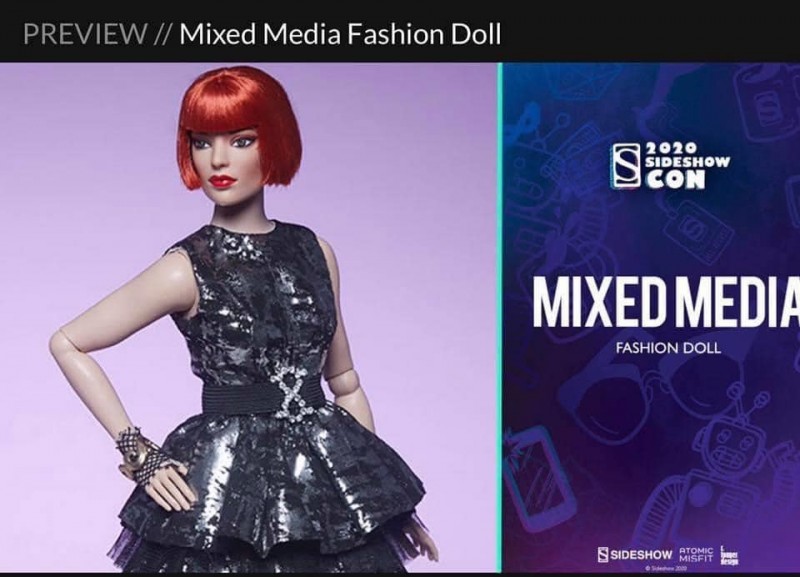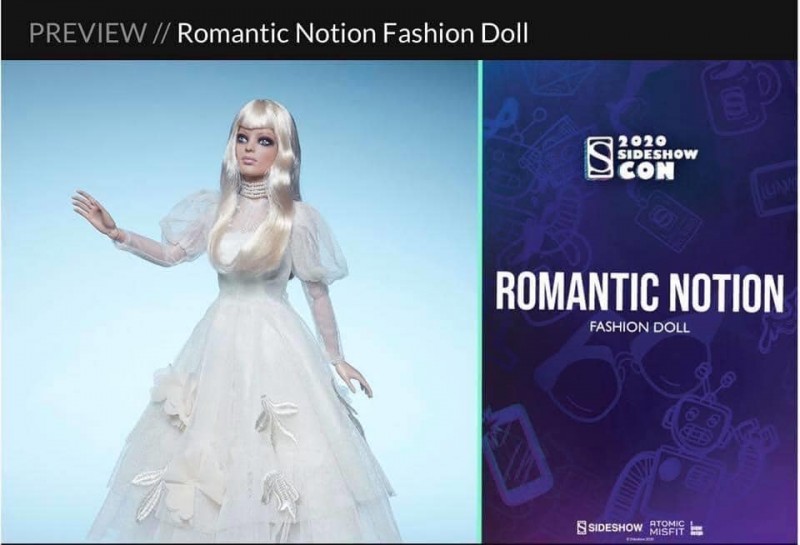 The new dolls are not available for a pre-order, and the price is unknown yet. But they say that it will happen soon! Let's wait for a while!