Welcome to our community!
Feel free to add items to our marketplace, subscribe to groups and authors.
Also follow our
Instagram
!
New Barbie Dolls – President Campaign Team
There is a new set of Barbie dolls on the market – 2020 Barbie President Campaign Team. As you know, elections are one of the most important events in every country, and so every child may create own politic strategy by means of these dolls!
This set is the biggest in the Barbie set collections. They show that a proper team consisting of like-minded people and a well coordinated work will result in a success!
As you can see, the set consists of four Barbie dolls. And each doll is unique! They are completely different. Every doll has different style and outfit. Let's take a look at each of them!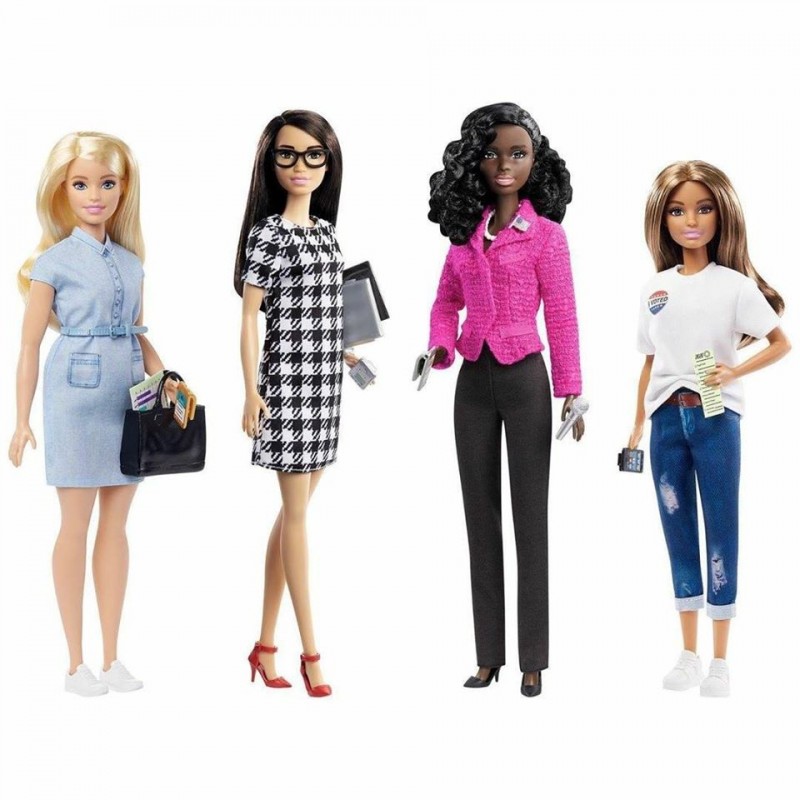 One Barbie doll has blond long hair. She is not tall (compared to other dolls) and wears a denim blue dress. Her shoes are common white sneakers. This outfit is completed with black handbag.
The second doll wears short, white and black plaid dress. The dress is combined with red heeled shoes (black and red – what a great combination!). Her hair is dark and long. And she also wears black glasses.
The third Barbie doll has a trouser suit: pink jacket and black dress pants. Her hair is gorgeous and curly. Her hairdo suits well for this election. And she also wears black heeled shoes.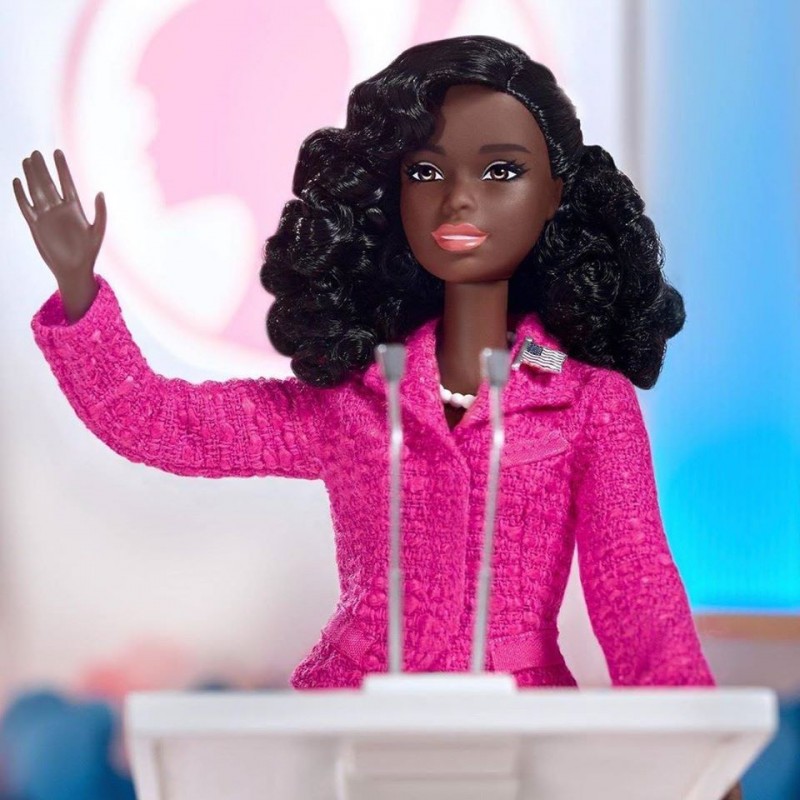 And the fourth doll has more casual look. White T-shirt with logo, frayed jeans and white sneakers – every girl knows and likes this outfit. Her hair is chestnut.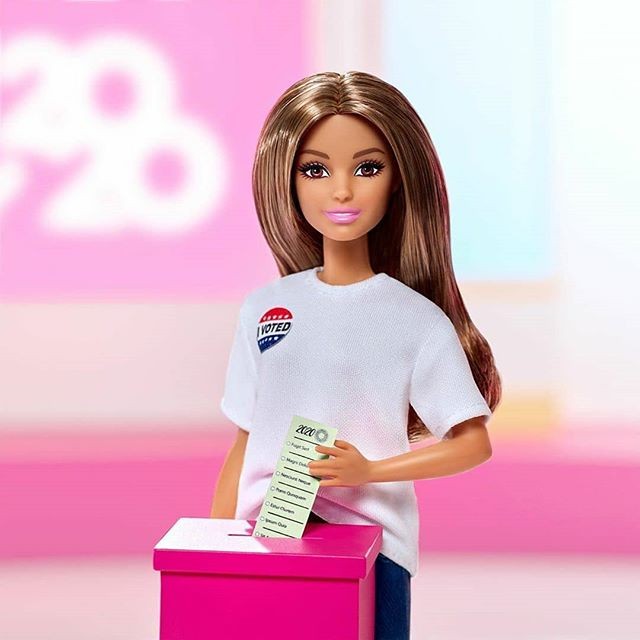 All girls are different: they have different skin color, and they belong to different ethnic group. But they have the same goal and want to change this world!