Welcome to our community!
Feel free to add items to our marketplace, subscribe to groups and authors.
Also follow our
Instagram
!
​Four New Dolls in BMR1959 Collection
I am sure that all of you remember an incredible series of Barbie dolls that have been deputed last year. BMR 1959 Collection demonstrates how the modern tendencies may change the brand, and now, in 2020, we may observe a new set of bold designs in the online shops!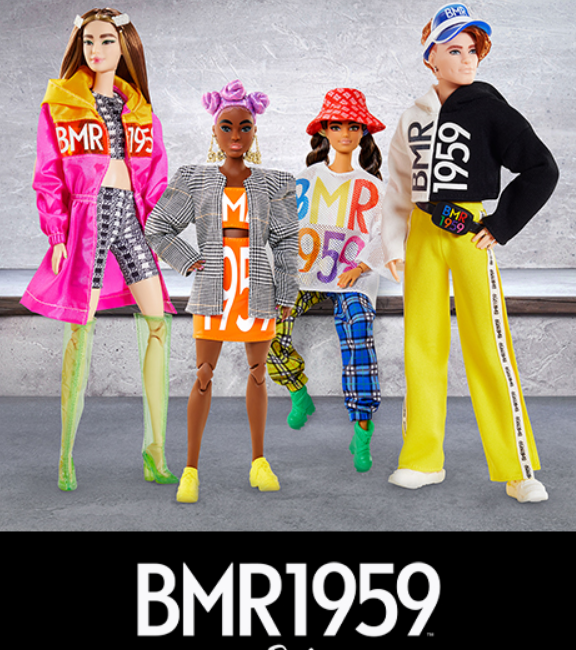 The Signature lead designer of Barbie, Carlyle Nuera has told about the main differences and new ideas in the new wave. A new rainbow logo is used in BMR1959, meaning that every color is used in the palette. As you may know, clear vinyl was used in a bomber jacket in the first wave. But vinyl is now an inset on thigh-high boots and also a windbreaker. You will also see color-blocking in this new set but it is mixed differently, with mixed plaid pants.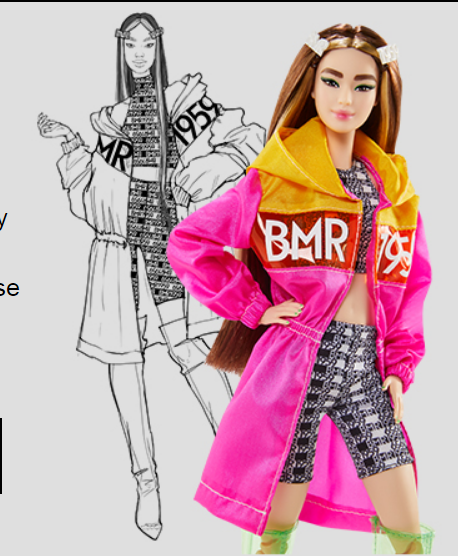 Moreover, new dolls have new Ken face sculpt and Petite Made-to-Move body! Some collectors of Barbie have dreamt about it for so long, and now they can have it! Carlyle says that they will use this body for the future collections. As to the Ken face sculpt, it has full lips and also dimples!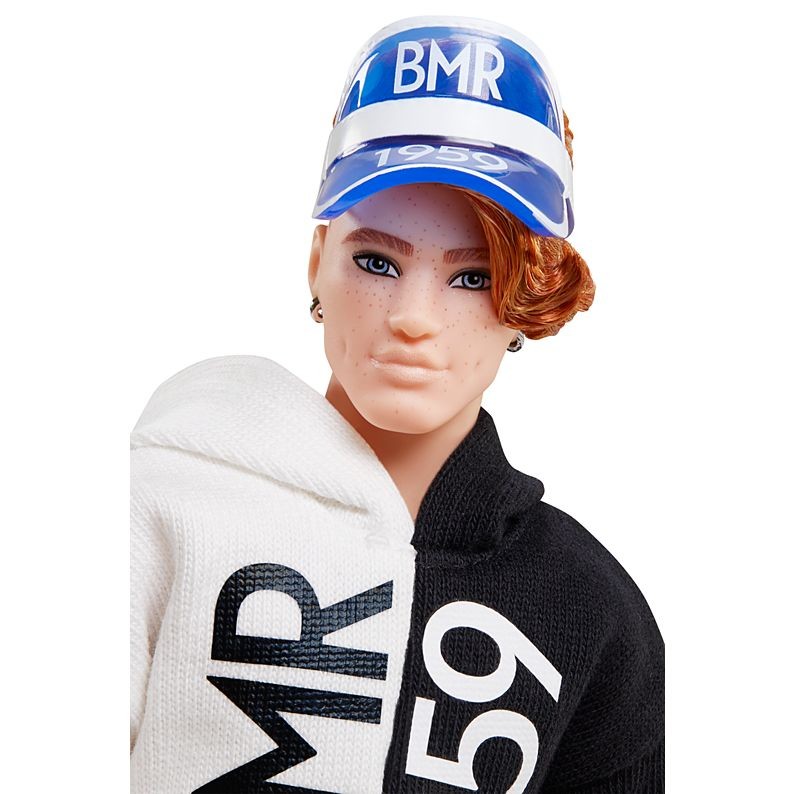 By the way, the designer has named it as "Tate" sculpt because Tate is his middle name. The new dolls will also have such sculpts as Midge/Diva, Claudette, and Tango.
Also, Carlyle has shared his thoughts about the first wave. He said that Ken with full makeup impressed people most of all. So many guys were so appreciated for that. Some guys even worn such outfit as the doll. He was so touched by that! And with the second wave, he expects that people will feel the same emotions, and find themselves in such details as hair knots or freckles.
And now we are going to look at each doll! The first BMR1959 Barbie Doll has a boxy houndstooth blazer, and a neon co-ord set with a leather look. She has unusual hair – lilac! And her hairdo consists of three bantu knots. She also has lilac nails. Her massive earrings just make the whole image gorgeous! And the shoes are yellow "dad sneakers".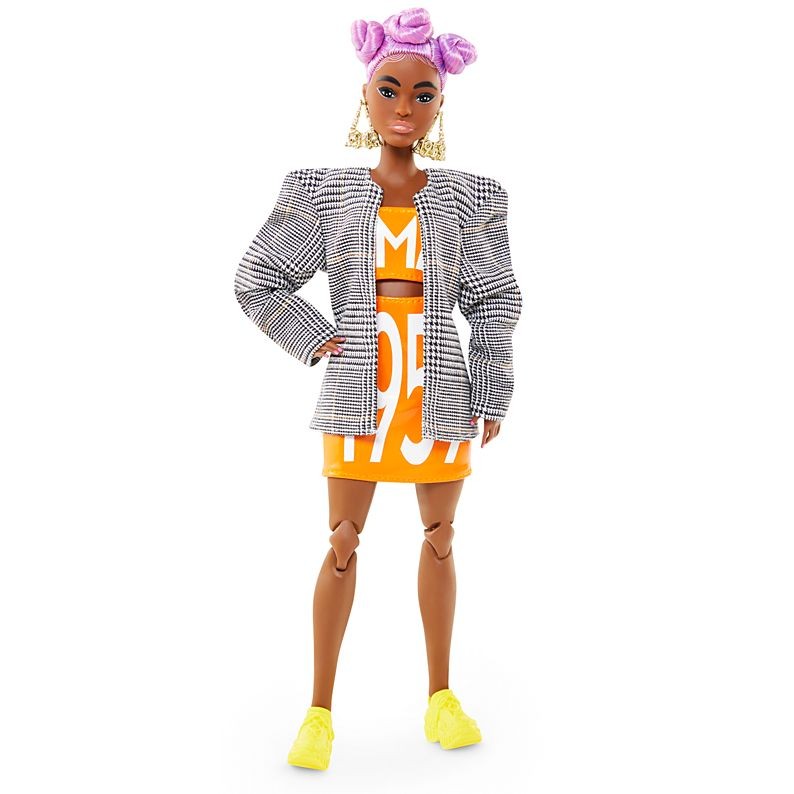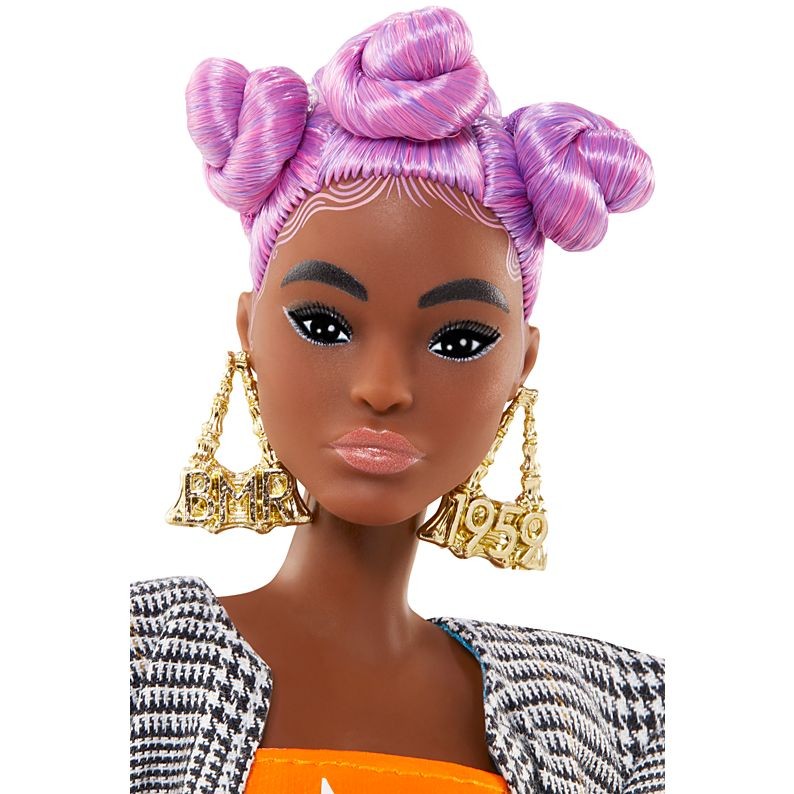 The second doll has sport outfit: long color-block parka, cropped bike shorts and tank. She has green painted nails, clear vinyl thigh-high boots, and statement eye liner. By the way, the boots have neon block heels. She has long hair with hair clips near her forehead.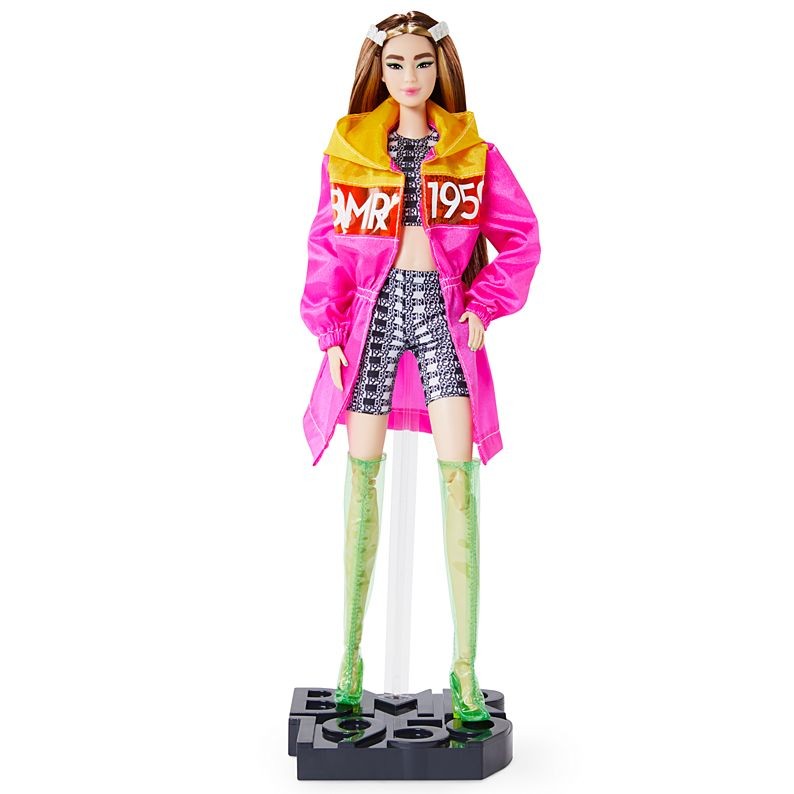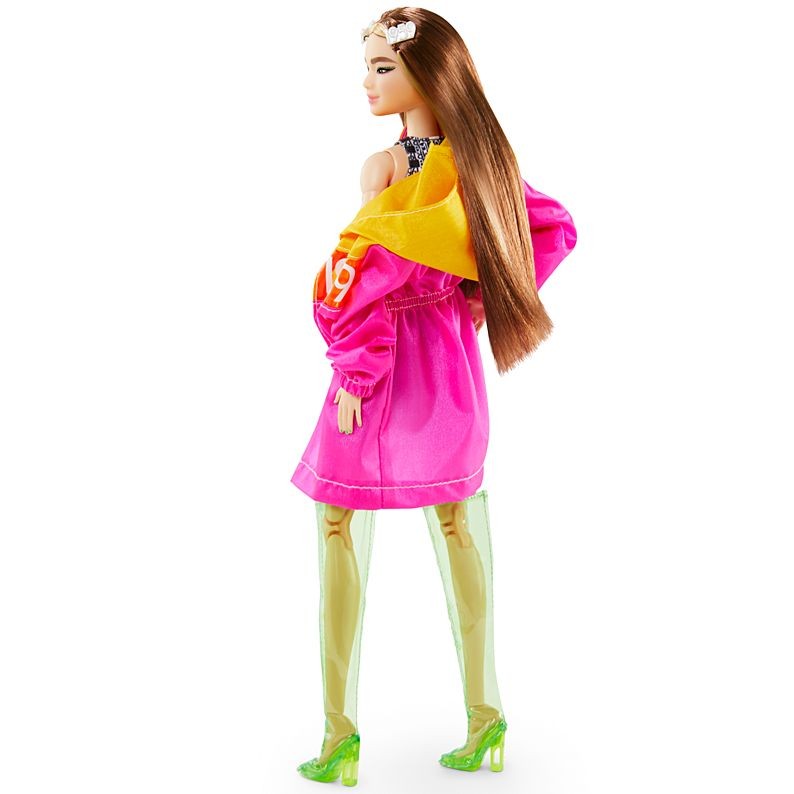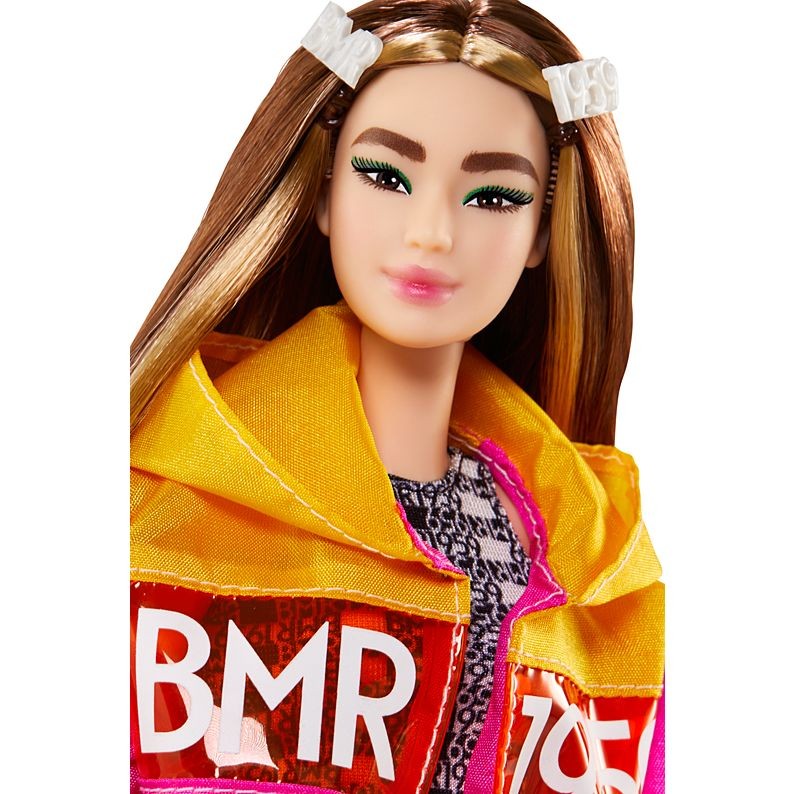 The third doll wears jogger pants of plaid color, a mesh jersey top with a rainbow logo, and also a cropped white tank. She has green platform boots, and a bucket hat is red. Her hair is long and dark, and she has two rope twist pigtails.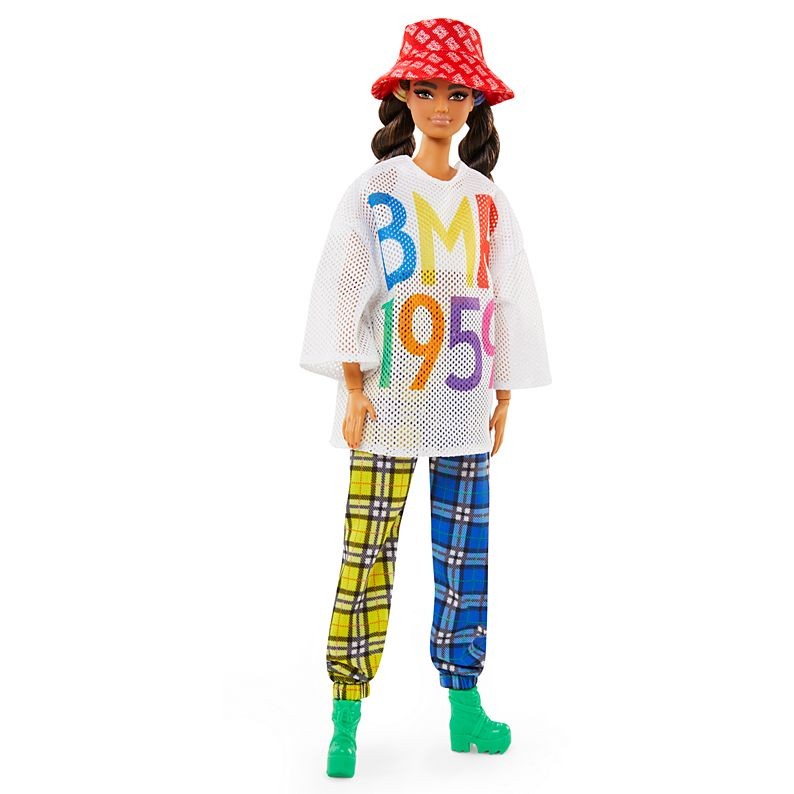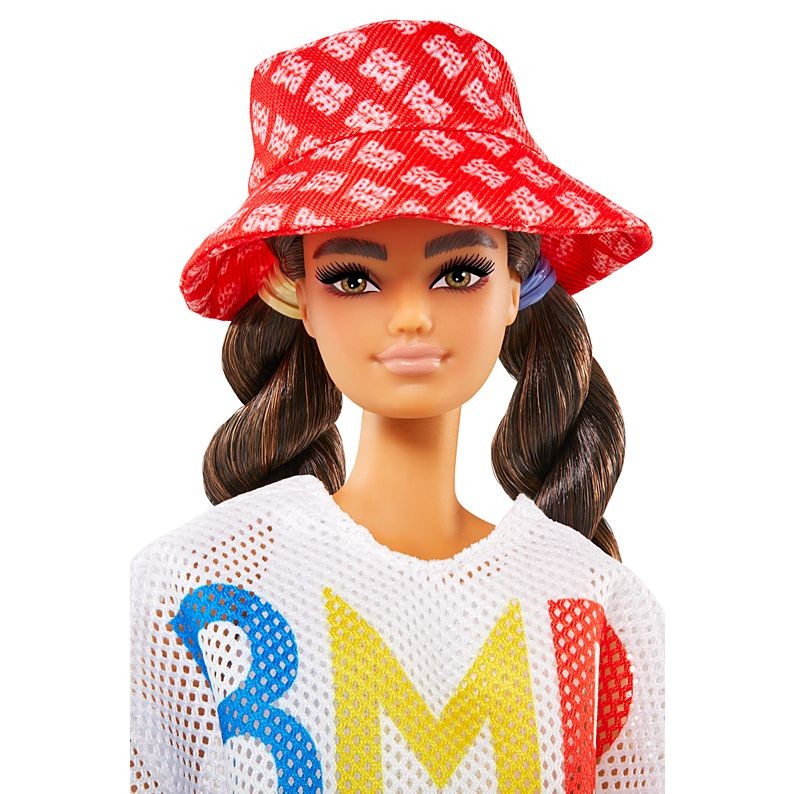 BMR1959 Ken doll has yellow logo tape track pants and a black-and-white hoodie. The shoes is simple white trainers. The doll has silvery earrings, a transparent visor, and a hip bag. The hair is red and wavy.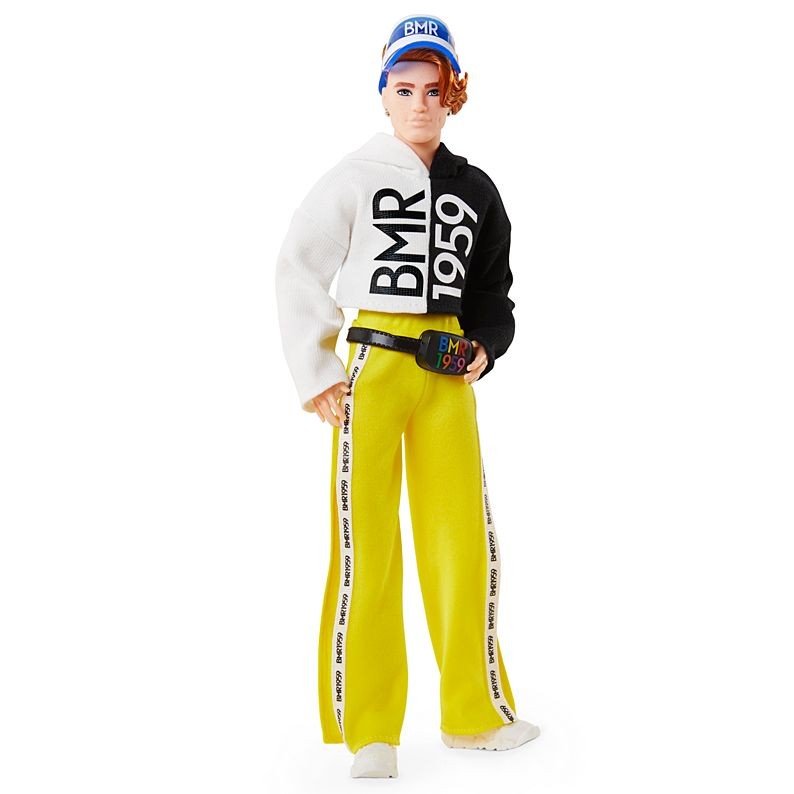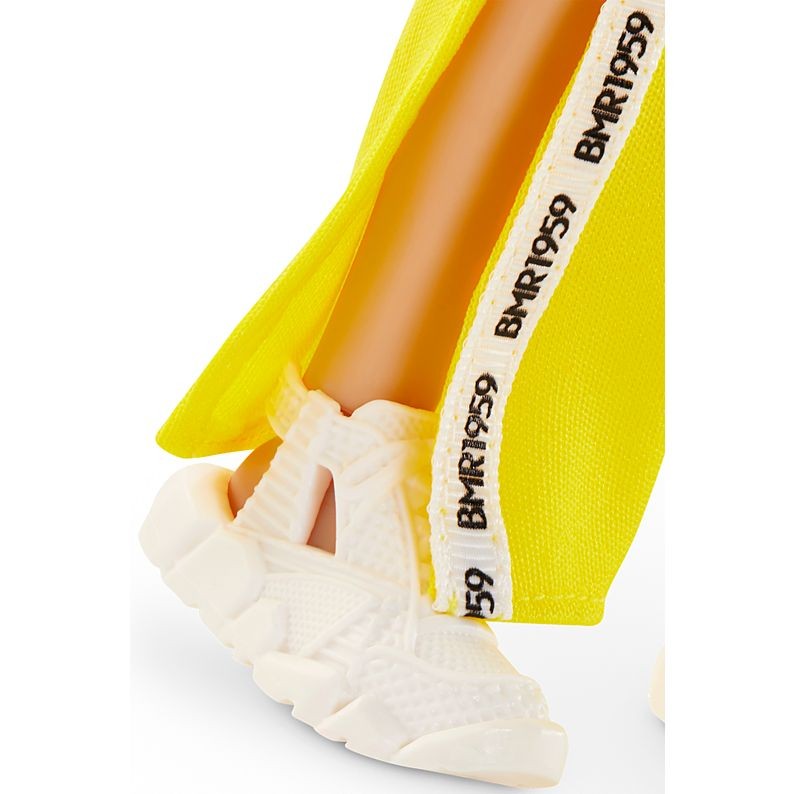 All dolls have articulated body and come with a special doll stand with BMR1959 logo. The packaging is specially designed, and certified by FSC. The dolls may be pre-ordered at the official online shop, and the price is $29.99 each.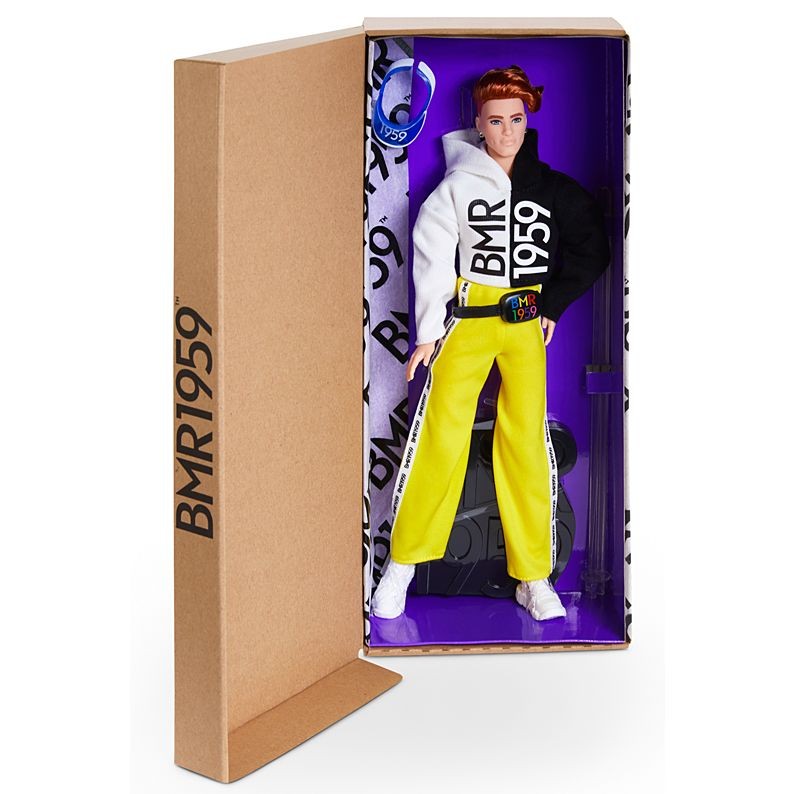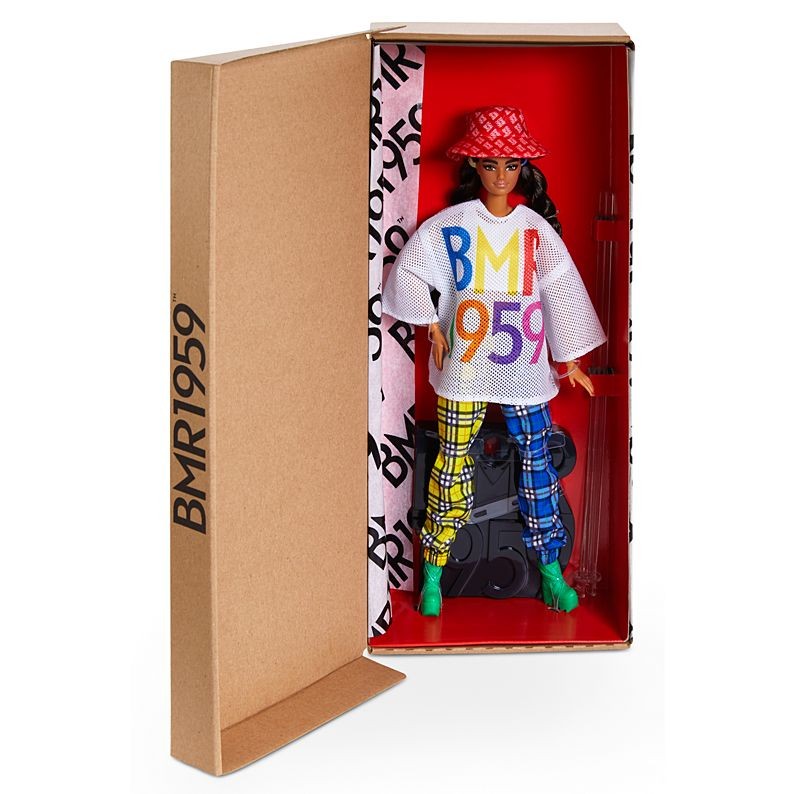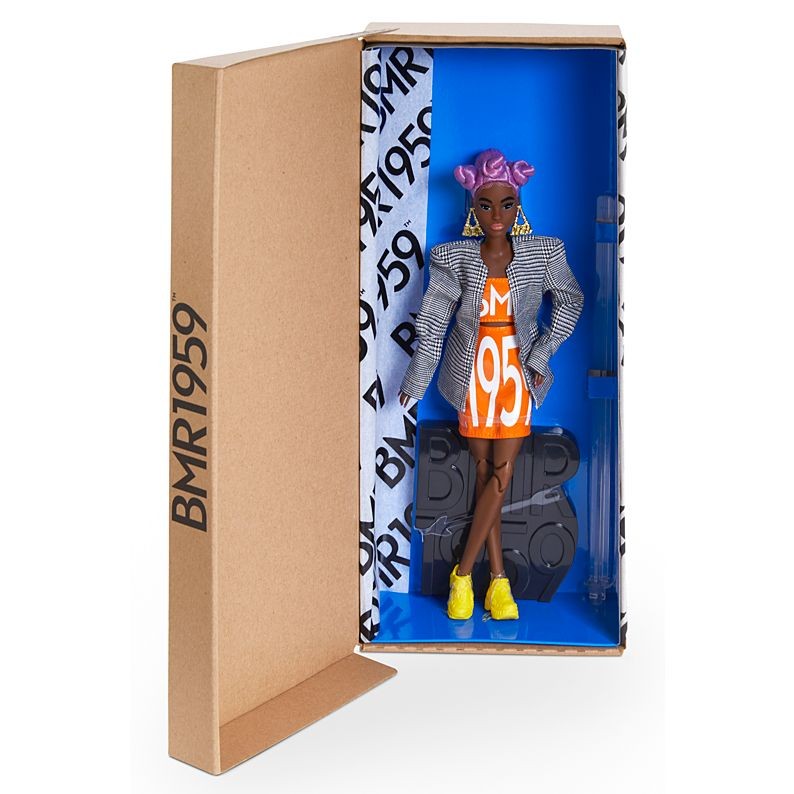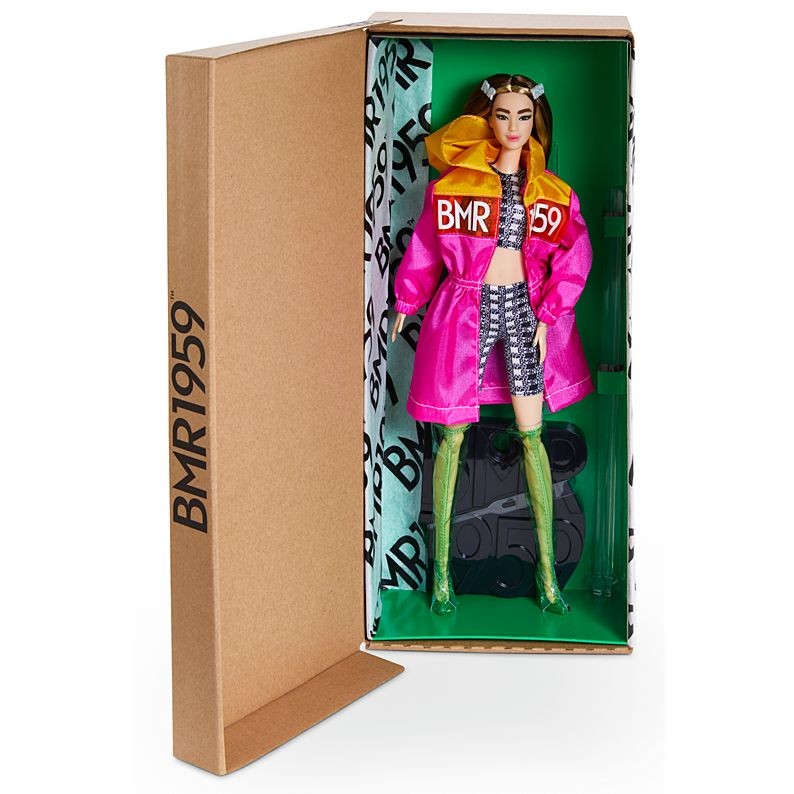 All pictures are taken from the official site Mattel