Welcome to our community!
Feel free to add items to our marketplace, subscribe to groups and authors.
Also follow our
Instagram
!
​Elegant Doll by Ficondoll – "Misty" - Pictures of New Doll
Elegant Doll by Ficondoll – Pictures of New Doll
Ficondoll is known for its chic and elegant style, and every doll deserves the highest praise. This time we may enjoy the beauty and sophistication of Misty.
Her soft and pale skin looks gorgeous, and it fits well to her long and beautiful hair. She has distinct cheekbones. In general, she has very beautiful facial features.
Misty's eyes are brown, but they are so bright! Brown eyeshadows emphasize her gaze. Ficondoll does not share all details yet.
.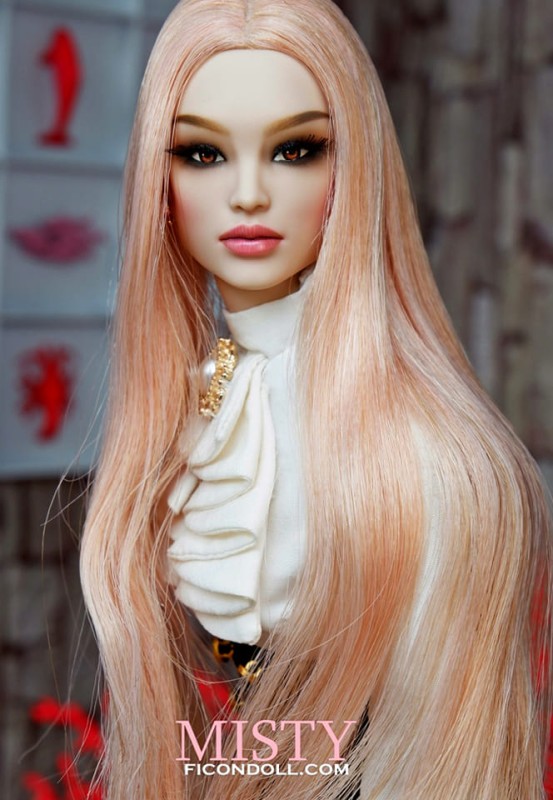 .
But we can see her pictures, and her outfit is stunning. A white blouse has long sleeves and pretty ruffles. It has a rather strict design, but her neck is decorated with massive broach.
Misty has a thin waist due to black pants. They are decorated with golden buttons. Her shoes are also black and have golden stripes.
There is also a black purse which is decorated with massive broach. The broach is similar to one she has on her neck.
This outfit could be a good choice for a business lady, or it would be great to wear it for some evening events as well. 
.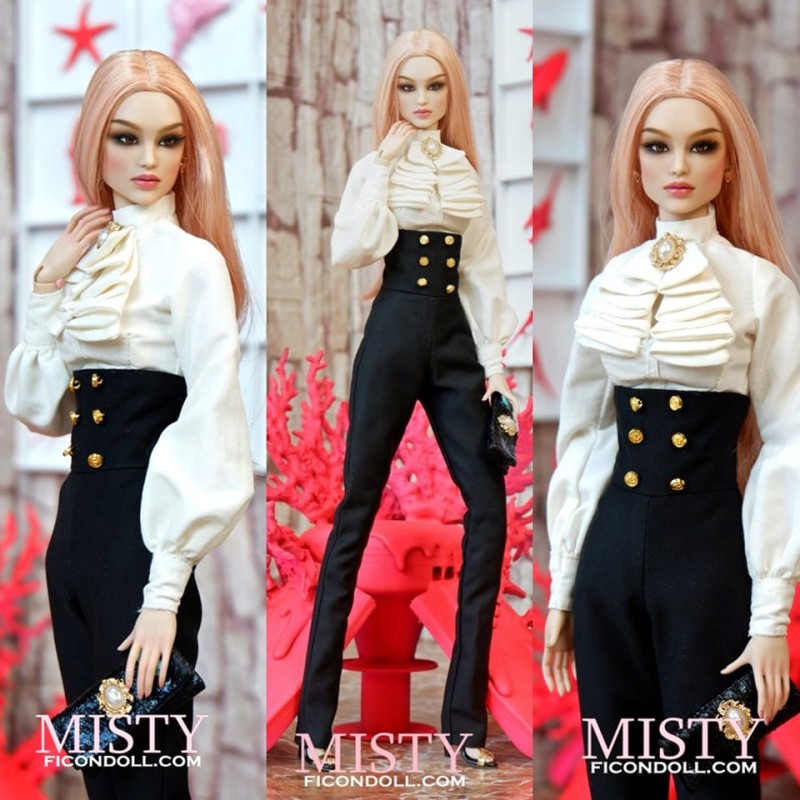 .
What do you think?
More details about the doll will be known later