Welcome to our community!
Feel free to add items to our marketplace, subscribe to groups and authors.
Also follow our
Instagram
!
​Pop Art Collection – Surrealism of Barbie
Bright, unusual, interesting, surreal – new collection by Mattel Creations is just prominent. At this time, the Barbie team has collaborated with talented person who is famous for his devotee to surrealism. This is Mark Ryden.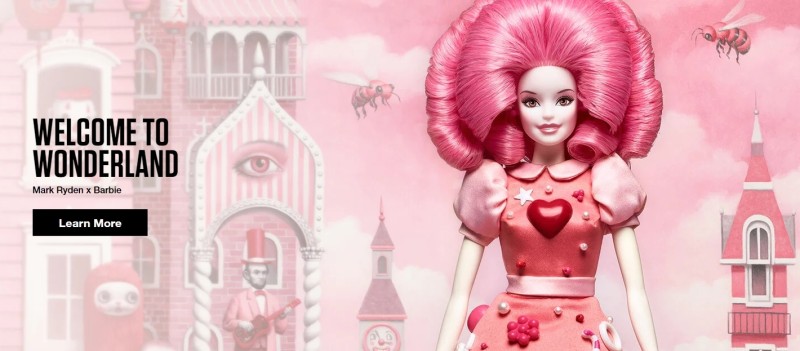 Even though this is not their first collaboration, as Mark Ryden has been working with Mattel Creations for 30 years.
This collection is truly prominent as it contains dolls wearing unreal outfits (in fact, they are just surreal!) containing a lot of different details, decorations, and accessories. "Enchantment Meets Empowerment" is the new Barbie Signature Collection.
This is a limited collection, and what is even more exciting is that the Pink Pop exhibition will be open on November 11 at the Kasmin Gallery Pop Up (Los Angeles). The full collection will be presented on November, 18th.
This collection represents four dolls: one 2-pack set dolls, and two individual dolls. Each doll will come with magnificent wardrobe, special packaging, and breath-taking accessories.
The 2-pack set has two dolls with light and dark skin tones, and black and blond hair. The dolls are standing at the Surrealist Ball. This statue is also included and it is black and has eyes on it. There is also the eye-pattern on the black gown of the doll.
Both ladies have gloves and a pretty hair decoration in the form of a black ball and a kind of a star. Dolls have the same black bodice decorated with beads. They look terrific! The cost of the set is $500.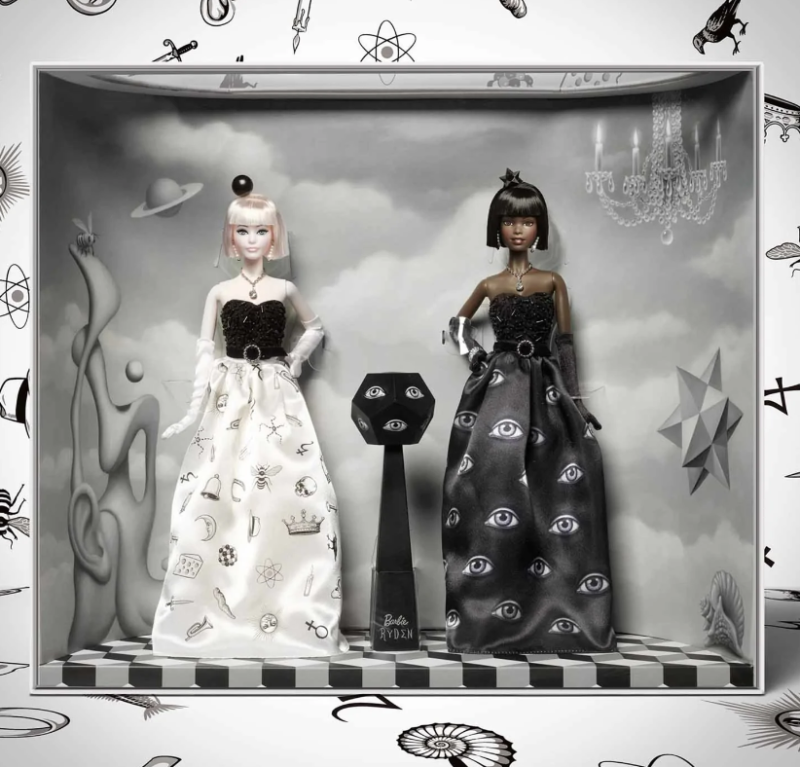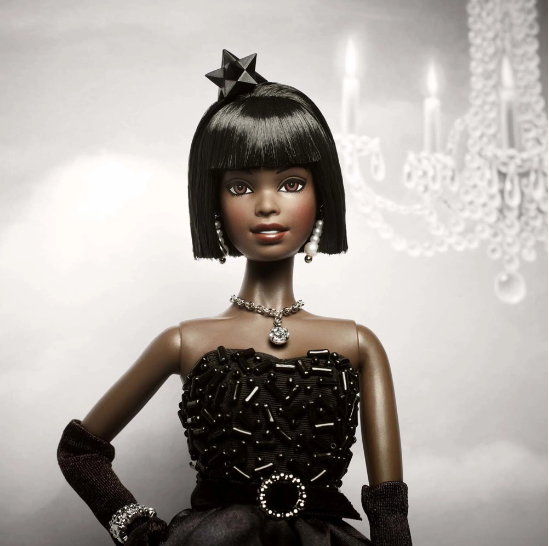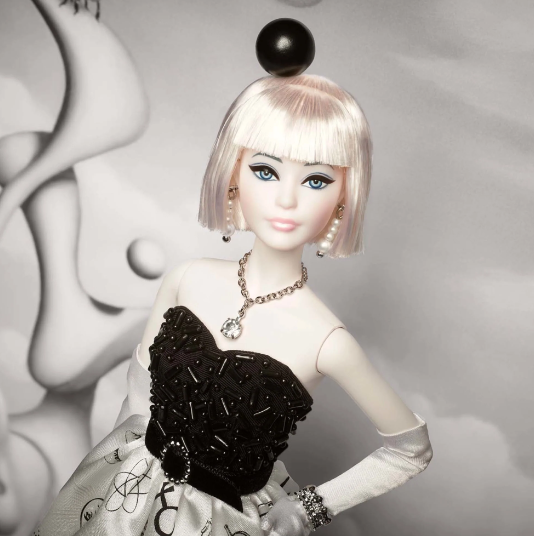 Pink Pop Barbie doll may look scary at the first sight. But her outfit and a hairdo makes her terrific. Pink is the color that is associated with Barbie, and so this color is everywhere. Another strange thing that may catch your eye is a purse: it has meat pattern on it. A yak and a smiling pink flowerpot give the mystery.
The dress is decorated with massive heart, stars, and flowers, and other things. This is so surreal! And a special packaging will lead you to a magical place! There is also an interesting design of the package, there are some Cyrillic letters which are rather unusual to see, what do you think? The cost of the Pink Pop Barbie is $350.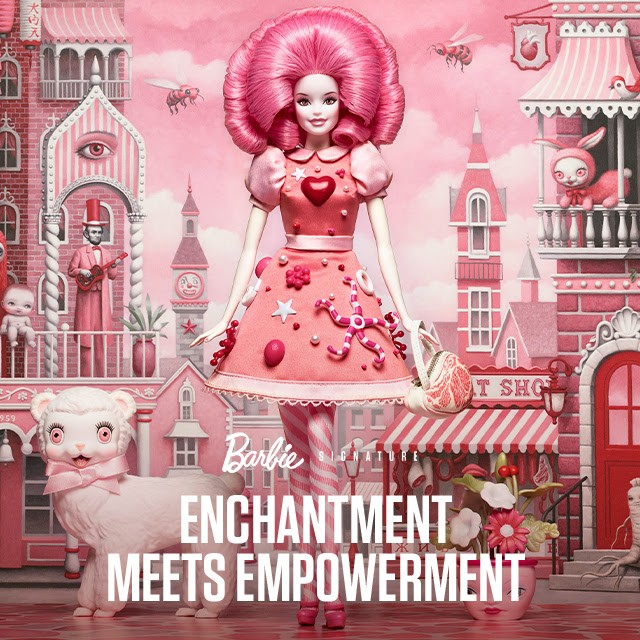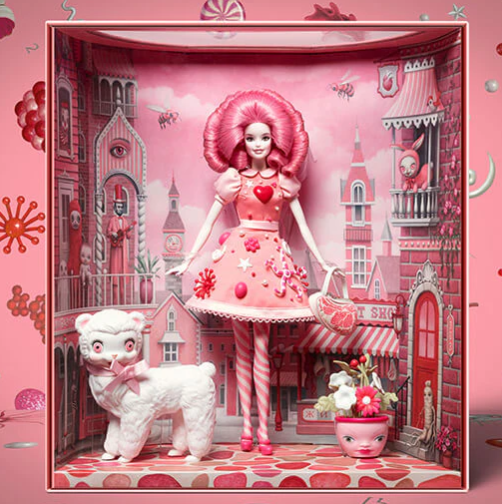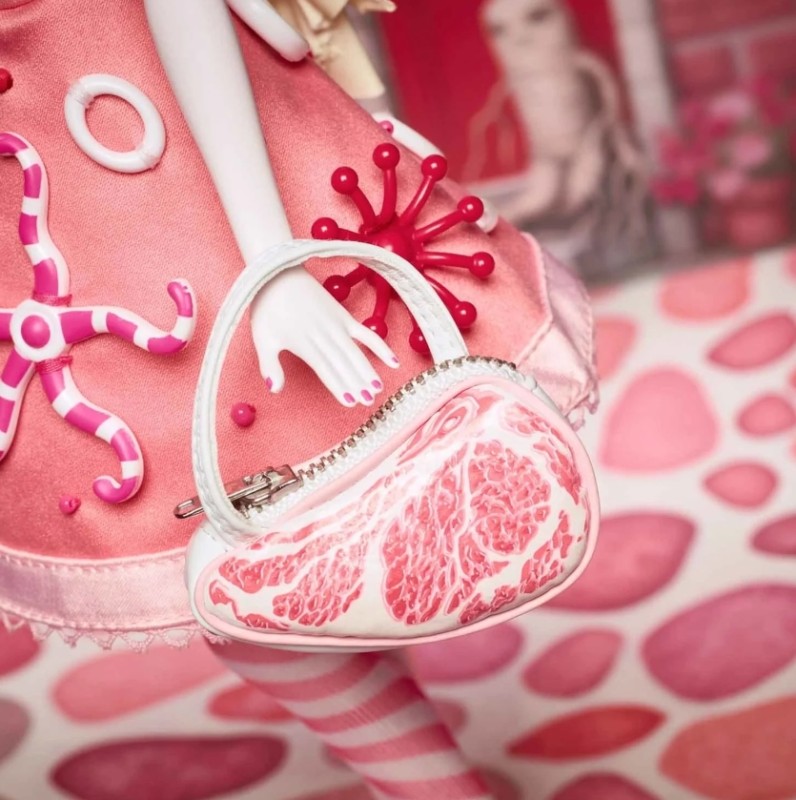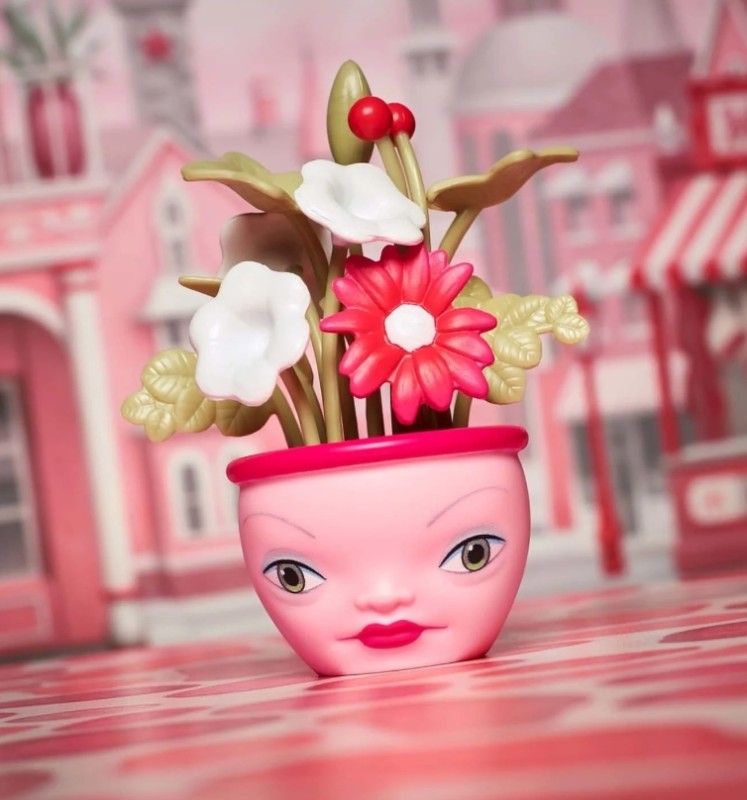 Another doll may be called as a queen, a bee queen. She has amazing bee "fur", and wings. Yellow and black costume looks great in front of bizarre flowers and trees. Barbie Bee doll is the fourth doll in this collection. The cost of it is $150.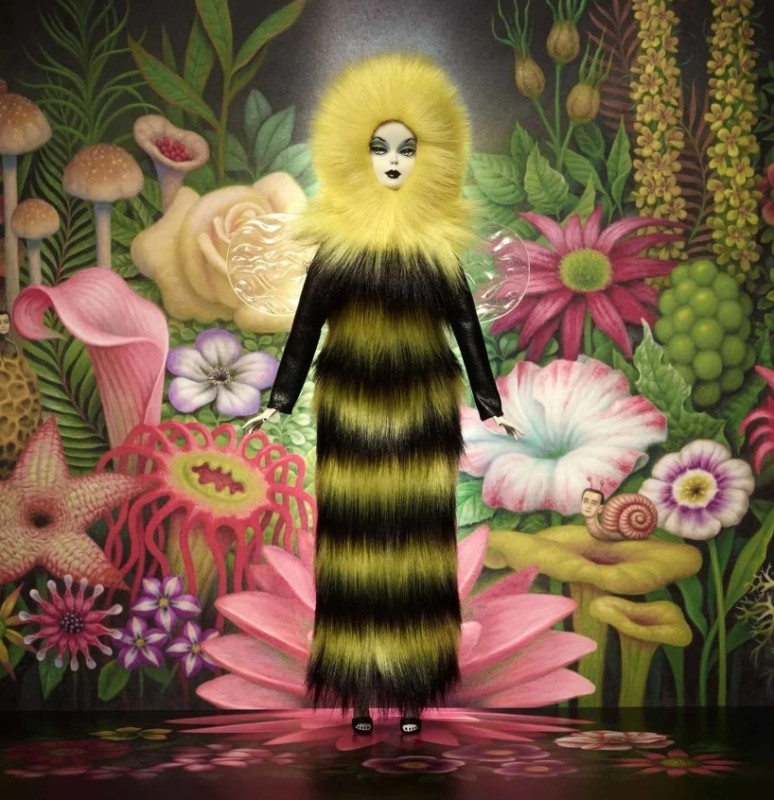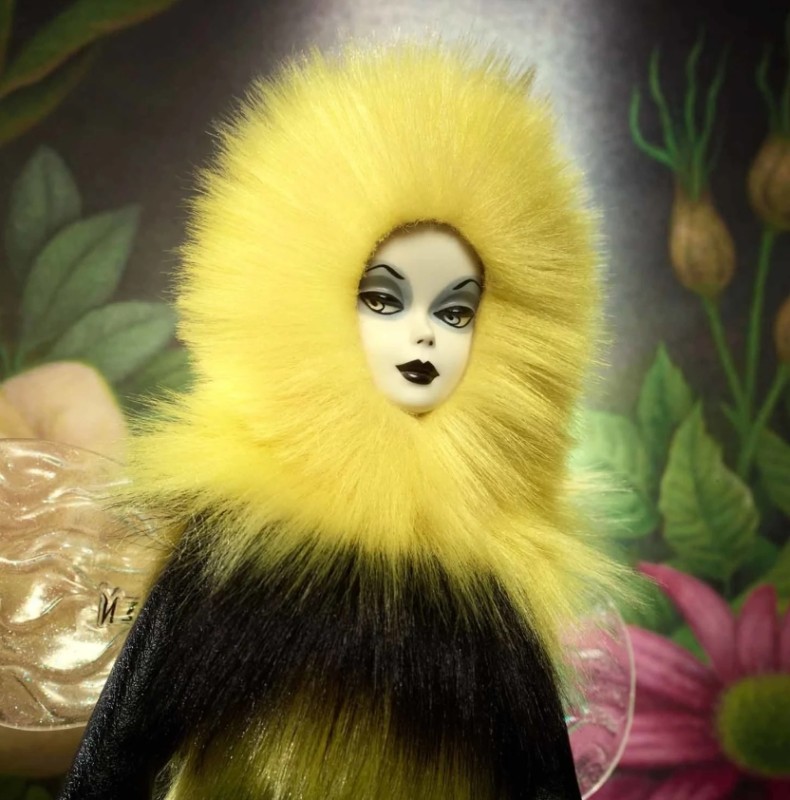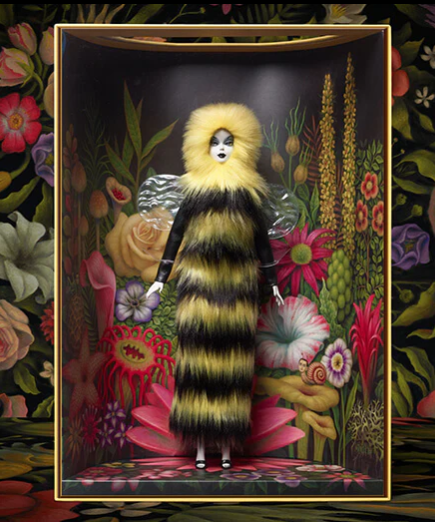 All packages are designed by Mark Ryden. And there is even more: some parts and accessories may be bought separately. These are pins, postcards, "Pink Pop" umbrella, brooch, handbag, and tote bag. The cost starts from $20.
To celebrate the opening of the exhibition, "Pink Pop" painting lithographs may be pre-ordered. They are autographed and limited. These prints may be pre-order on November, 10th.