Welcome to our community!
Feel free to add items to our marketplace, subscribe to groups and authors.
Also follow our
Instagram
!
Exclusive Floral DeMuse Doll – The One
DeMuse Doll knows how to impress. They have presented a new, gorgeous and fantastic dressed doll. The doll is already sold out, but it is limited edition: just one doll worldwide.
It seems she has come from the very flowers of the spring. Miss D Demuse doll has truly charming outfit. Every detail of the dress deserves your attention. There is a floral pattern with embroidery. Beads of different color decorate her bodice and waist. The dress is midi length.
There is an usual accent in this outfit: she has black, polka dot net socks. The net socks fit well to her dress and a veil.
Her light peach skin looks smooth and tender. Her face looks very realistic. Dark lipstick, smokey eyes make her face beautiful. The diamond necklace makes her neck long and thin.
Her golden hair (a wig) is decorated with flowers. Miss D DeMuse doll may have the title the Girl Spring for sure.
The doll will come with extra hands, and a gift that is not revealed. It is mentioned that this gift will have another outfit, a purse, and a handbag.
Looking at her, we tell for sure that the spring has sprung.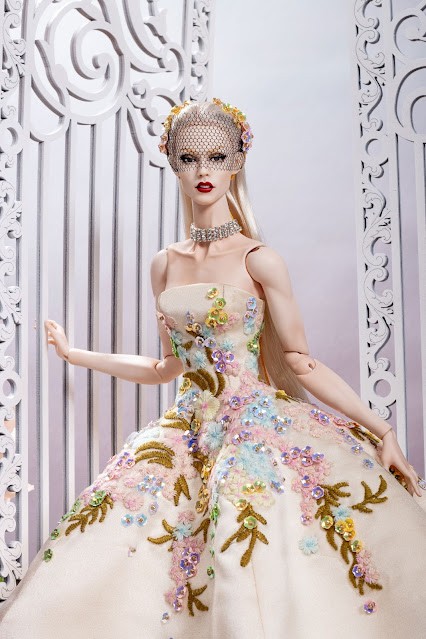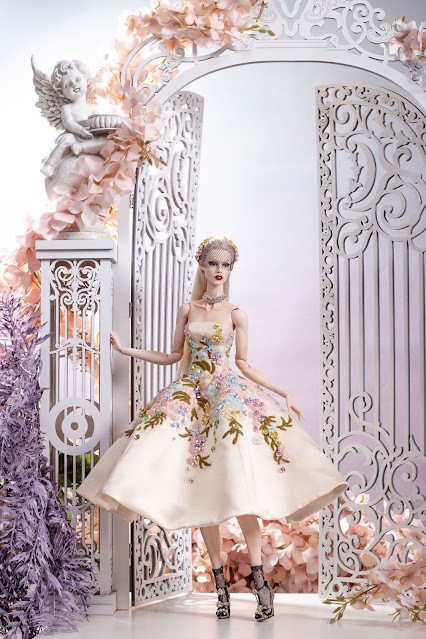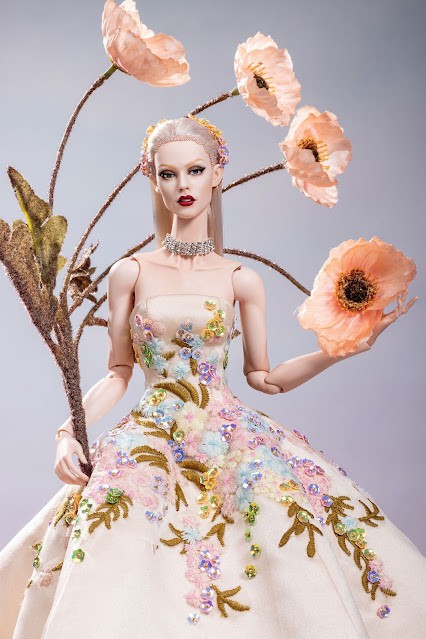 Doll sold