Welcome to our community!
Feel free to add items to our marketplace, subscribe to groups and authors.
Also follow our
Instagram
!
Petitcollin Rose – Kind and Summer Girl Vibes – Pre-Order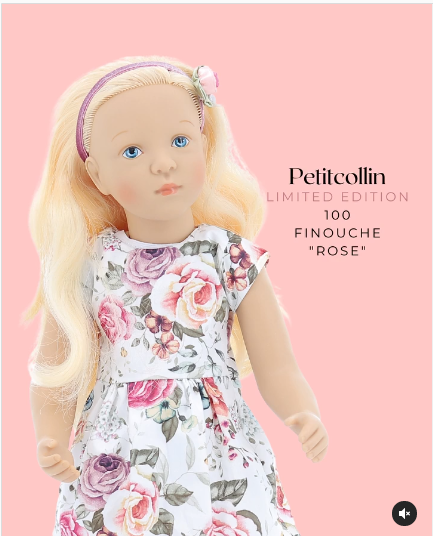 Are you missing the summer? Well, this adorable doll may freshen up your memories. She has long blond hair, and a sweet purple headband with little rose provokes only positive emotions. Red cheeks, painted blue eyes, and peachy lips may awoke your childhood memories.
So this doll is the last in the Petitcollin Limited Edition. As you may guess from the outfit of the doll, her name is Rose. She wears white dress covered with big roses. Sylvia Natterer has selected this cute floral pattern, and in fact, she is a designer of Rose. The shoes of the doll are pink.
Rose is 48 cm tall, has rooted hair, and 5 points of the articulation. The doll copies 7-9 years old girl.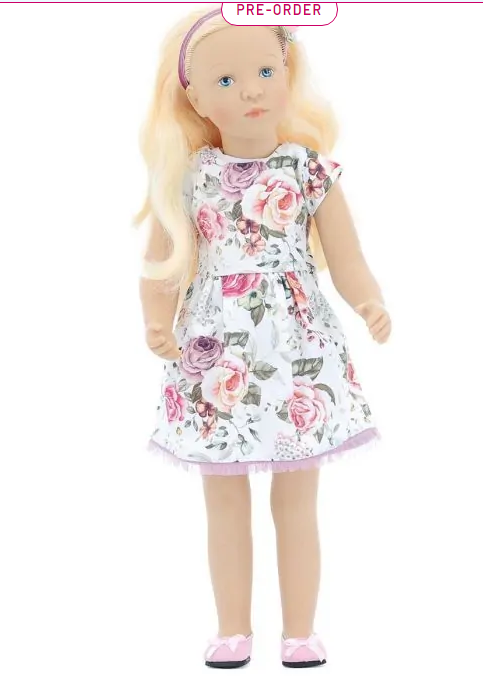 This is a limited edition. Just 100 dolls are available. My Doll Best Friend have presented a really summer and kind doll. What do you think?
The pre-order is now open. The cost is about $152. The shipment period is October 2021.