Welcome to our community!
Feel free to add items to our marketplace, subscribe to groups and authors.
Also follow our
Instagram
!
​Hollywood Style – New Kingdomdoll Doll
Kingdomdoll knows how to impress you! Their new collection is out of this world! Bunni Bloom is glamour and sophisticated doll that will definitely break your heart.
This doll is the second in the Heritage Collection by Kingdomdoll. As you may know, this collection will lead you from 1940s to 1990s. Now there is an opportunity to dive into Hollywood golden age with Bunni Bloom.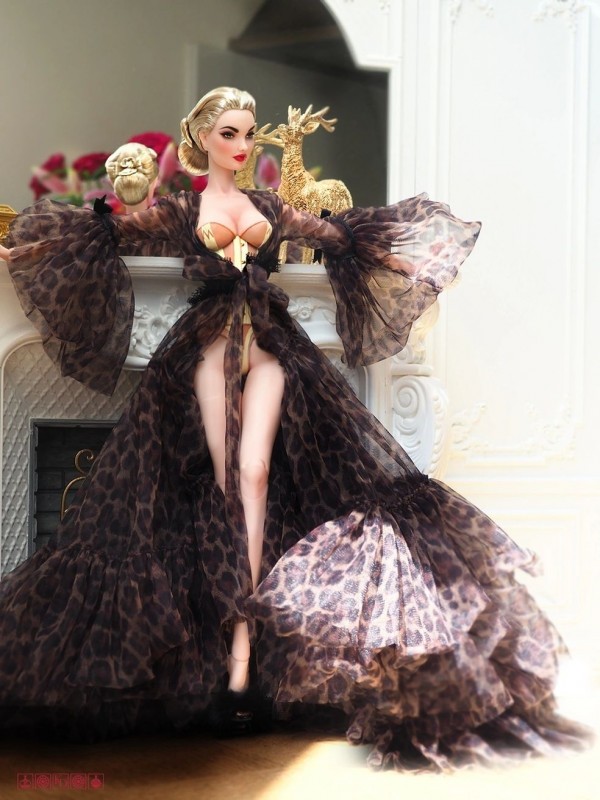 At this time we see a completely new head sculpt. Bunni has Crème Puff skin tone, and her body shape slightly differs from the previous doll. It has fuller bust and curvier thighs. Her lips are round that looks sexy with the red lipstick.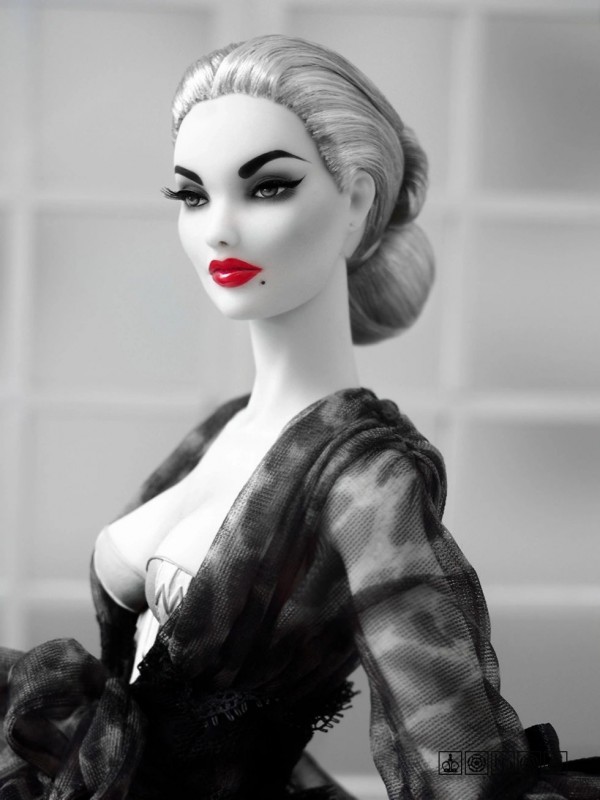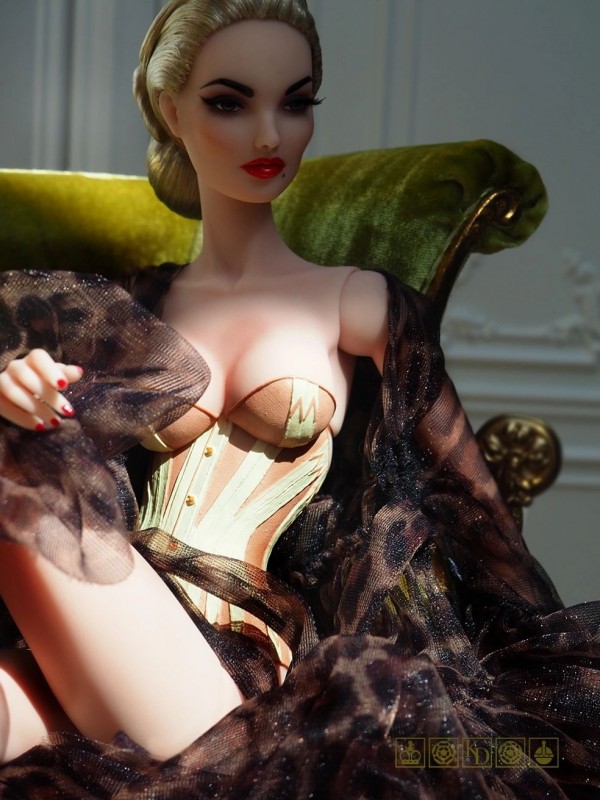 She has 3D eyeliner that makes her eyes more prominent.
Bunni has blond hair (a wig) that is shaped into the Old Hollywood style. Low perfect bun and hair rosette looks so elegant!
Her gorgeous peignoir has cougar print with some gorgeous ribbon detail.
This doll has a sculpted corsetry that is not removable. The doll will come with mules, black travel case, a doll stand and a box. Well, in fact, she will be packed in two boxes: one for the doll (secure packaging) and the second one is for the outfit.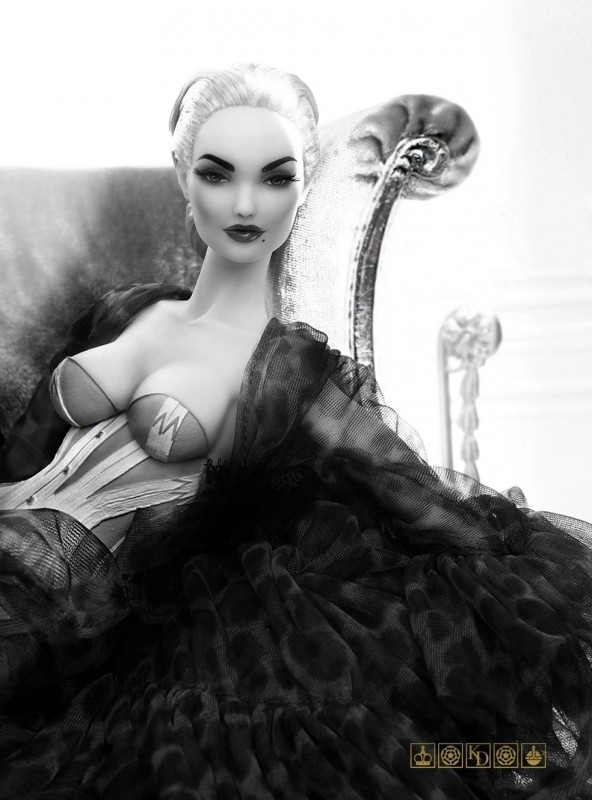 The cost of Bunni Bloom is $795. The sale will start on August, 29th at 6:00 PM (BST).  
All pictures are taken from the official website kingdomdoll.co.uk