Goldilocks is in Stock – New Linda Macario Doll
Summer gets hotter, and so does the prices. Linda Macario dolls have represented their new dolls. They are available and a ready for the shipment. Moreover, they are for sale at 30% off price!
.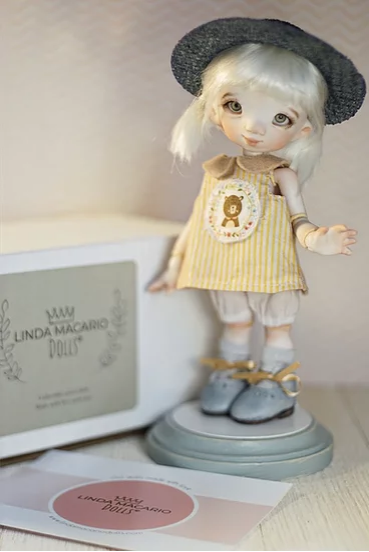 .
Linda Macario dolls is known for their magnificent porcelain dolls, and at this time, we may enjoy Goldilocks. As you may guess from the name, the doll has fair short hair framing her cute face. Her face has blushing just like on the shoulder and neck. The eyes are green/blue silicon. The author uses special paint technique for more permanent color. The doll is smiling that makes her even more adorable.
.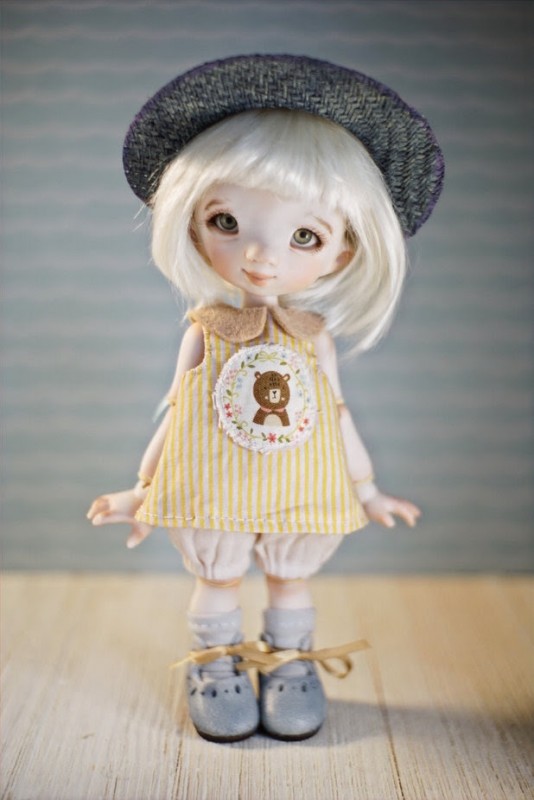 The body has 14 joints, so that she is poseable. The height is 7,5 inches. Also, the real leather is used in the joint for smoother movements.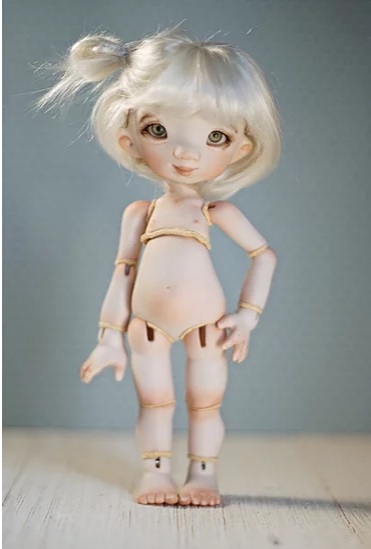 .
The doll wears a cotton dress with a bear printed on it, and small pants. The leather light blue shoes look vintage. The straw hat completes the whole outfit. Every detail is made with high care and love of the author.
.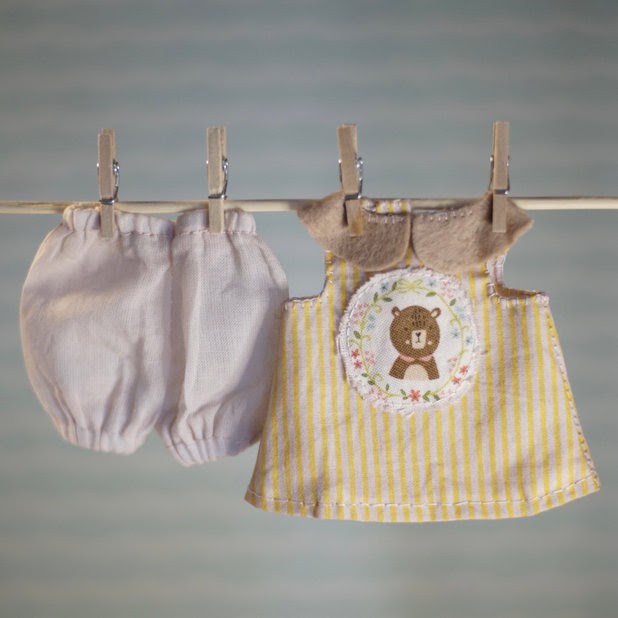 .
The doll will be carefully packed in the signed box. The wooden doll stand is included. Due to this quality work, Linda Macario porcelain doll will last forever, and within many generations.
The special price for Goldilocks is $525.