Welcome to our community!
Feel free to add items to our marketplace, subscribe to groups and authors.
Also follow our
Instagram
!
Almadoll: SPRING/SUMMER 2020 collection
Spring always brings some inspiration, bright colors, and new ideas. And we have good news from amazing Almadoll this spring. 
They have their first anniversary! Congratulations! May it be the beginning of fashionable and gorgeous life in this amazing creative world!
Due to this special event, they have announced of a release of a new set. This time, all fans of their creative work will be impressed by new design and style. Moreover, we will have a great choice as they will represent their works in several variations.
So, what are the variations? Almadoll will offer their customers four LOOKS, Fullset and one Special set that is dedicated to their first anniversary.
LOOK SPRING/SUMMER 2020 collection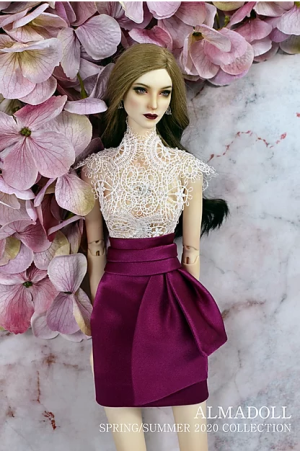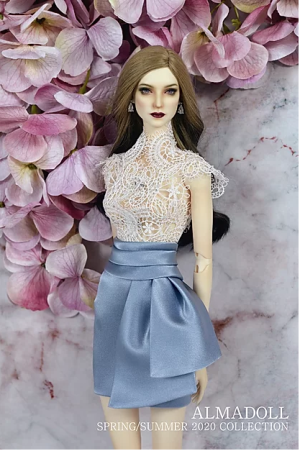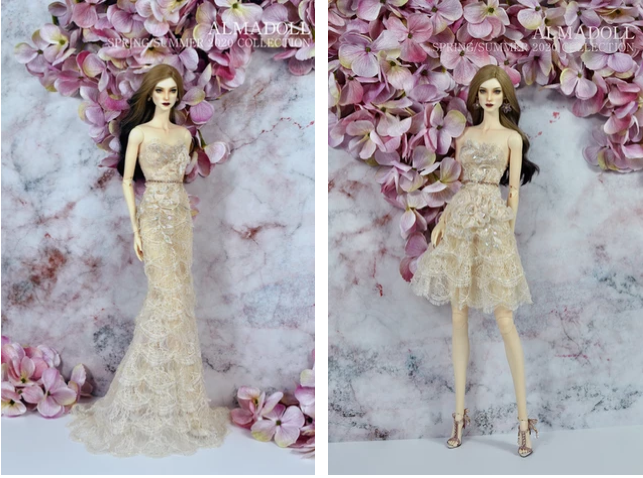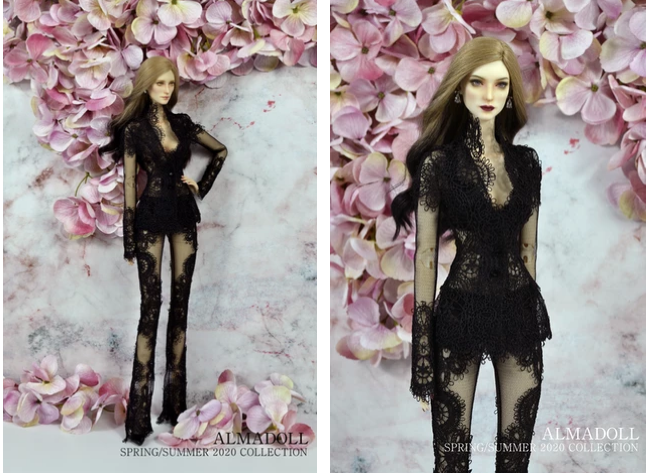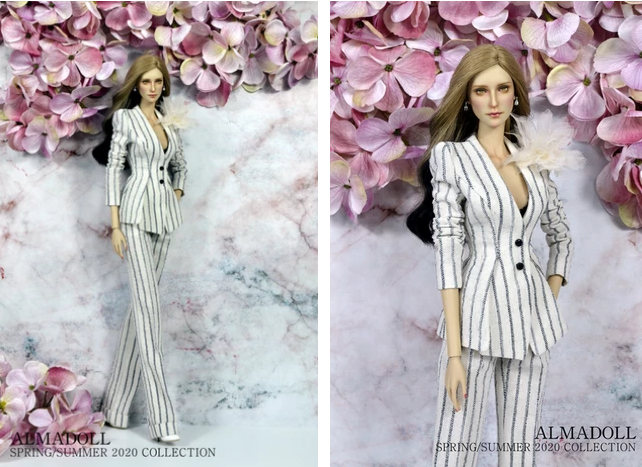 And, there is even more! Due to this event, Almadoll will give LOOK 1 as a gift to clients, who will buy the 1st anniversary Special set. And you may select color of the mini-skirt: skyblue or magenta. So, it would be a great purchase that will enlarge your collection. It has to be said that the dolls come in two face sculpts in the special set: M mold and T mold. And a selection of the skin tone is also available: light tan and light beige.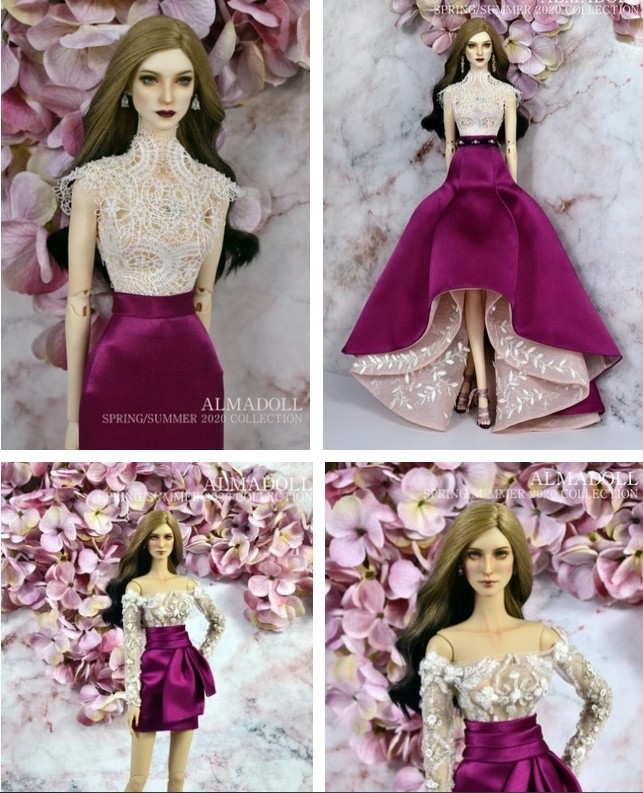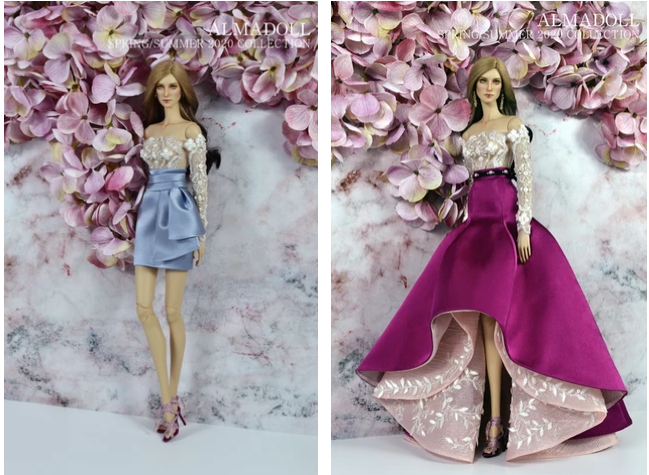 Almadoll also offers a full set doll that will be available in light tan skin and T Mold only. This doll is offered in LOOK 3, and we must admit that it looks fantastic!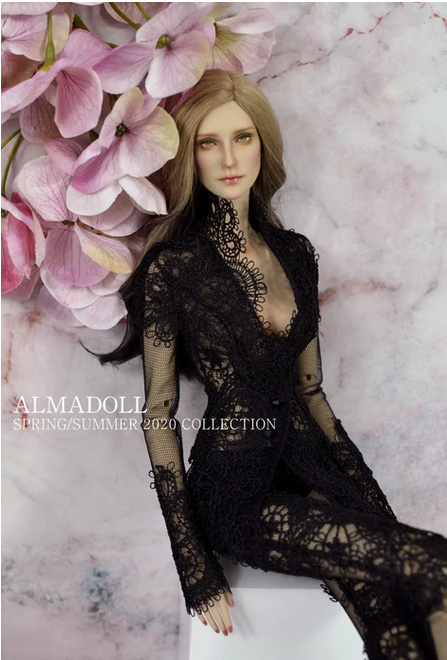 Moreover, the fans who do not want to buy new dolls, but want to get a new collection of the clothes for their dolls will have a great choice of beautiful skirts, tops, belts, and others. Quality materials, unique design and interesting fabric will refresh your collection for sure!
Almadoll has also announced the cost of all LOOKS, and so you may plan your new purchase beforehand. Their first anniversary set will cost $860 USD, and the shipping will be free of charge.
Also will be offered for LOOK 3 Fullset that will cost $825 USD. The fullset adds separate shipping costs; (45-70 usd depending on the area) but in this case, the set will be delivered on end June.
And LOOK 1~4 (outfits) cost will be about $110-168 USD.
Are you got interested? Add a reminder, that the shop will be open on April, 22 at 9 AM (Korea time). You have to see this beautiful Spring/Summer 2020 Collection!
We are always happy to hear from you! Leave your comments below.
All pictures are taken from the official site Almadoll