Welcome to our community!
Feel free to add items to our marketplace, subscribe to groups and authors.
Also follow our
Instagram
!
New Jean-Michel Basquiat™ X Barbie® Doll was just released
Mattel company presented a brand new doll on the 15th of April 2020! The unique style of the new doll from Barbie was created by Carlyl Nuera. The lead designer was inspired by the great artworks of Jean-Michel Basquiat, who have changed the world of art completely and transferred the world of paintings. Jean-Michel Basquiat's captivating paintings are an infusion of graphic poetry, cultural dichotomies and compelling social statements that still inspire today.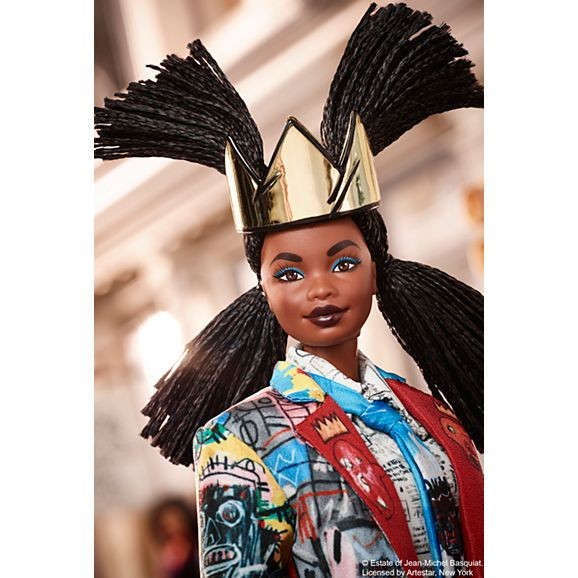 Stunning Barbies are wearing dresses that resemble masterpieces of this famous artist. As you can see from the photos, the new Barbie has a classic body but absolutely extravagant as well as a chic hairstyle. Barbie doll is released in a unique Pivotal body type. Her facial sculpt is Nichelle.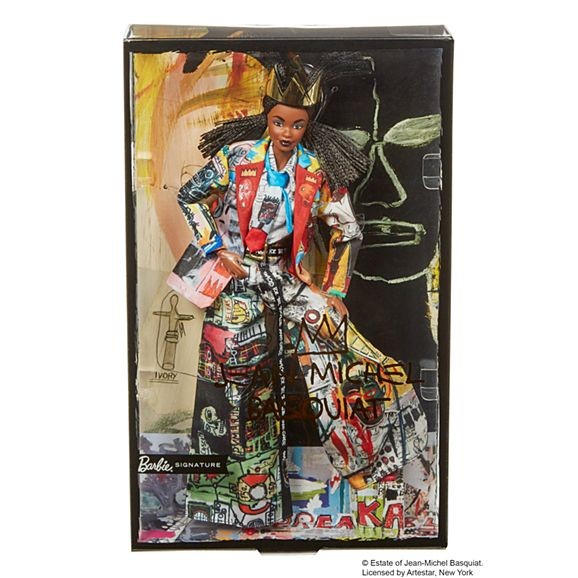 Look at the special stylish golden crown on the top of the Jean-Michel Basquiat X Barbie® Doll.
She is wearing a suit with wide-legged trousers, a jacket, shirt, tie and belt, all emblazoned with his signature artwork in a lively color palette. Bold makeup and a golden crown finish her striking look.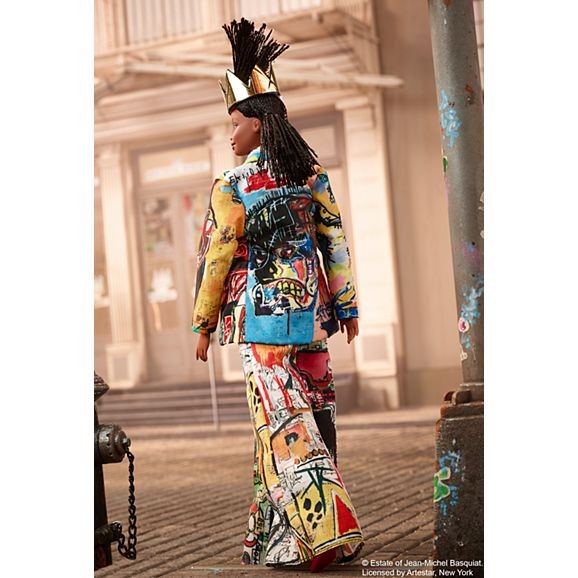 As always, all Barbie platinum fans can pre-order the doll in special packaging a doll stand and a Certificate of Authenticity. She's a Gold Label® doll and available now for only $50! But beware, there is a limit for  (2) dolls per person, so as many Barbie® fans as possible can add her to their collections! (But please note: This limit is subject to change at a later date.) Celebrate Jean-Michel Basquiat's influential work with this collectible, giftable Barbie® Doll, now available in the online shop!
Photos are taken from the official website of a company.