Welcome to our community!
Feel free to add items to our marketplace, subscribe to groups and authors.
Also follow our
Instagram
!
​New Tan Skin Linda Macario Doll – Pre-Order Begun
Serious, sad, thoughtful, pretty – these are some of the words that may come to your mind by looking at a new doll by Linda Macario. Momo is a new BJD doll in Tan Skin. She is now available for the pre-order. The pre-order will last till June, 30th.
Momo's face has been inspired by the picture of a little African-American child. Now we can see big eyes, plush lips, and a small nose. She looks very realistic.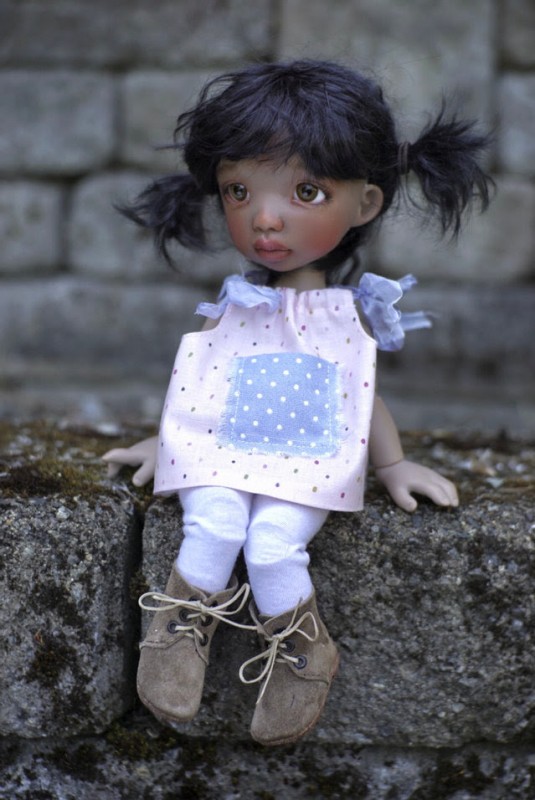 The body is 10 inches tall. As most dolls by LindaMacariodolls, Momo may be a girl, or a boy.
Two options of the doll may be pre-ordered: Momo Basic and Momo Full set. Momo Basic costs $475. It includes a nude doll, random color eyes, factory faceup, a bag, and an authenticity certificate.
The full set costs $775. It includes a doll outfit that will be created for each doll and have different style, artist faceup, your choice of the eyes (brown, light blue, or light green), a bag, and an authenticity certificate.
The shipment of the doll should be expected in October.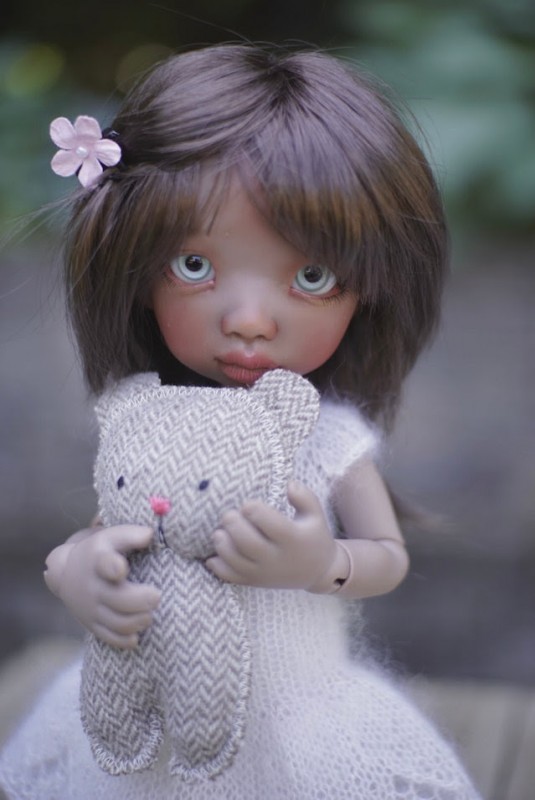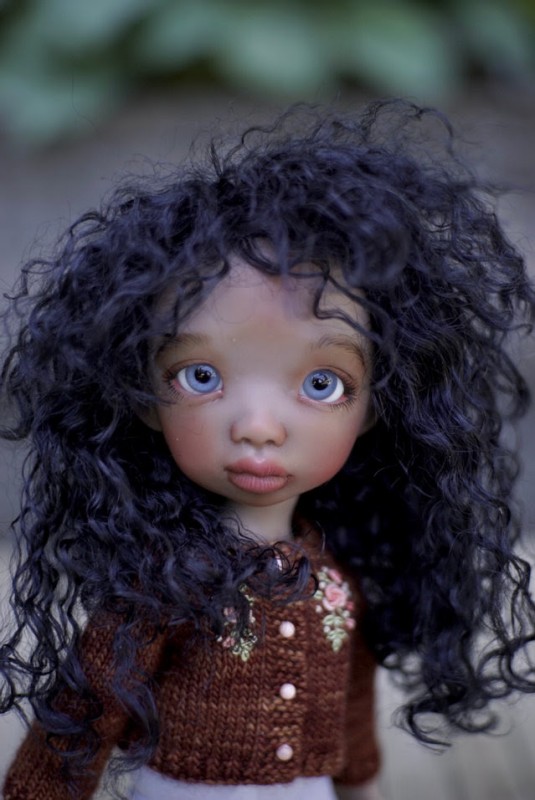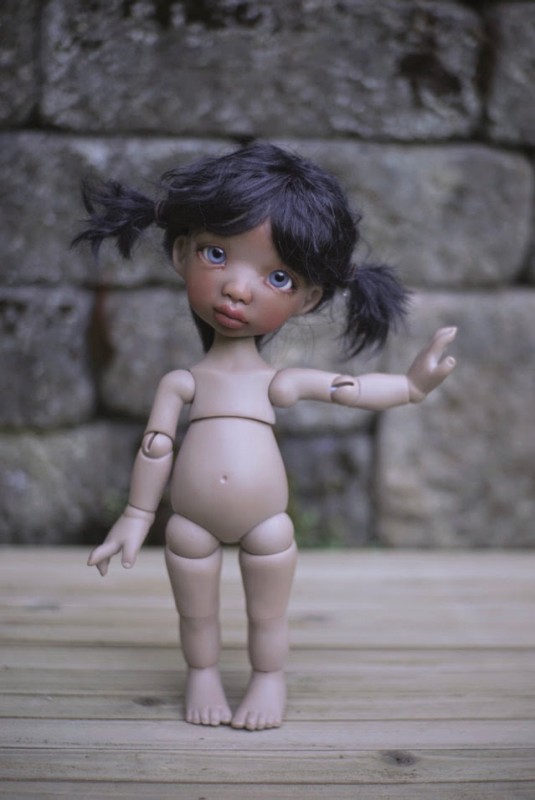 All pictures are taken from the official site .lindamacariodolls