Welcome to our community!
Feel free to add items to our marketplace, subscribe to groups and authors.
Also follow our
Instagram
!
Fashion Royalty Nu Face Ayumi Nakamura Cool Kid
Here is Ayumi who has a rest between her takes. Her hair is flawless, her makeup has been done, and this is just amazing and gorgeous laid-back side. Here is Cool Kid Ayumi showing her other partners how to have a relaxed style!
NU. Face: The Off Duty Collection
NU. Face girls usually have a busy day of modeling, and when it has been done, it is quite normal that they think about one thing – they need to get some rest! After performing a role for a top-level client, we observe a rearrangement and recuperating of beautiful team leader Giselle, Colette, and also Ayumi.
Jessy Ayala introduced and designed the 2019 NU. Face: Off Duty Collection!
Brand NU. Face Collection: Off Duty 
Manufacturer Integrity Toys
Type Collectible Doll 
Artist Jessy Ayala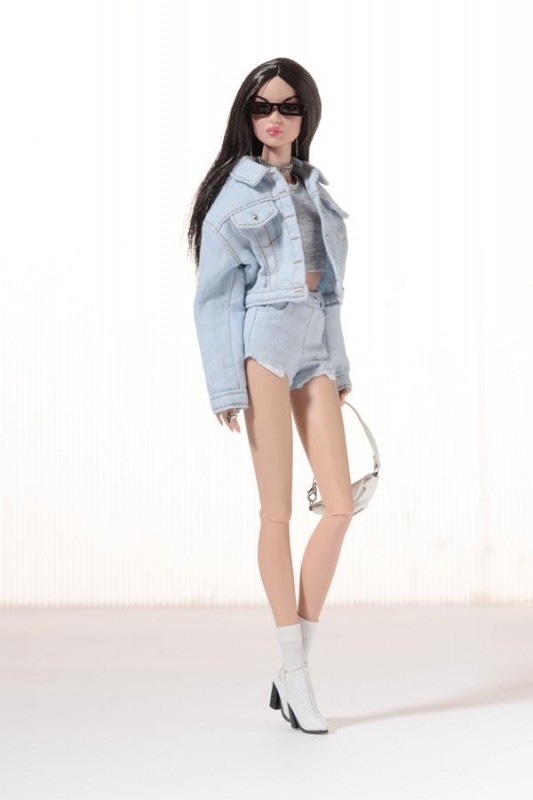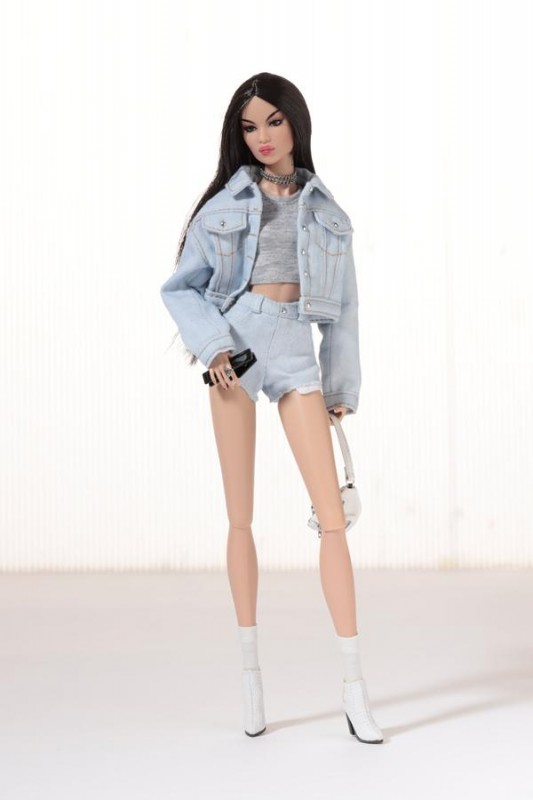 The Ayumi Nakamura Stylish Doll comes with a whole set of accessories and details. It is amazing that Cool Kid is fully equipped with edgy retro-style bleached denim cropped shorts and also jacket, cropped tee which is heather gray, and clear white sport socks. She has black and white sports shoes, and white faux leather boots with distinctive chunky heels – what a great combination!
As to the accessories, the Ayumi Doll has retro-style sunglasses, micro-chain jewelry set (dangle earrings, and a necklace), a ring, a wristwatch, and it will be complemented by highly detailed, pleather fanny pack.
The body is fully articulated, her eyelashes are hand-applied, and her hair is completely rooted. And the height is 12.5". Moreover, the set includes a reserve pair of lower thighs and flat feet that are segmented, a pair of manicure hands, and a reserve pair of «grip» hands. It also comes with the stand, so that the doll will be properly stored. The Certificate of authenticity is included.
The NU. Face has done a great job, and we believe that the whole set fully reflects the main idea of their presentation – relax in style!