Welcome to our community!
Feel free to add items to our marketplace, subscribe to groups and authors.
Also follow our
Instagram
!
Billie Eilish Figure - Bad Guy

Billie Eilish Pirate Baird O'Connell is an American singer and a song-writer who was born in 2001. She became famous in 2016, due to Ocean Eyes song. And in 2019, her album When We All Fall Asleep, Where Do We Go? Became the top on the American Billboard 200 and the UK Albums Charts. Her song Bad Guy became the number one song, and due to it, this young and talented girl lead Hot 100.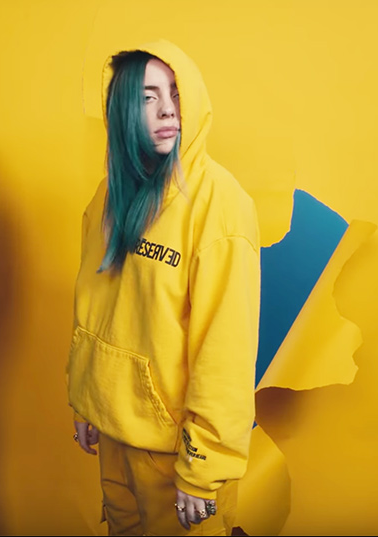 The singer fans, as well as the doll collectors fans have got a unique opportunity to put a little copy at home. Yes, I think that the doll creators have managed to make a portrait doll. Moreover, she is very beautiful. She wears bright, eye-catching outfit. It is similar to the outfit Eilish was wearing in her Bad Guy video clip.
It is a collectable doll, and her box imitating the video clip fragment, is a nice complement to the whole outfit.
The first release was limited by 250 pieces. And I am lucky to have this doll! To tell you the truth, I am not a real fan of Billie (if the fans don't mind me saying to), but I am a big fan of cool dolls. I like her face, her yellow sports outfit. Her bright hair has an excessive volume, but this problem may be easily solved.
I rate highly the mobility of the dolls. And this doll body has pleasantly surprised me. Her head amazed me most because it can move up and down, not just sidewise. Her wrists and feet are also flexible. She can pose differently, and it looks so naturally. You may see for yourself at my photo-shoot.