Welcome to our community!
Feel free to add items to our marketplace, subscribe to groups and authors.
Also follow our
Instagram
!
Den and music
The appearance of Dan in my doll family was a significant event this year! Several reasons were responsible for this.
First of all, it was an unusual format for me – 1/12 scale (yes, I had the small size dolls, but they were kids. And Dan is a grown man – 15,5 cm with appropriate proportions). Secondly, he was extremely handsome and flexible. He had 33 points of the articulation. Could you imagine that??? He is a graduate of Mila Dunaeva ballet school "Deti Snov" (the Children of Dreams), and therefore he can step anything. His abilities and beauty won my heart first last and all the time.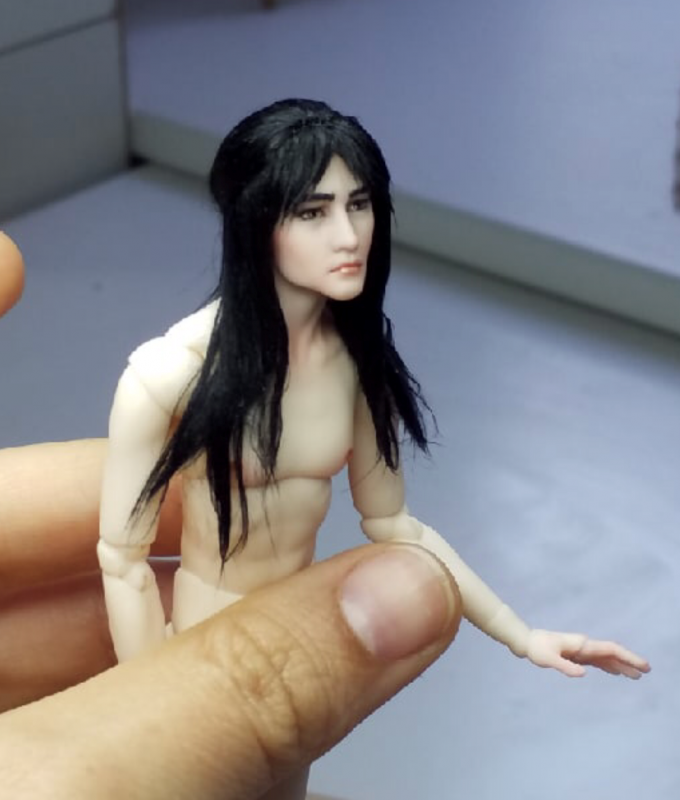 We have been waiting for the meeting for a long time, and now here it comes – he is home! I was opening the box excitedly. He is amazing! He fulfilled all my expectations! He turned out not so much a dancer, as a musician. His long hair and delicate features pointed to high creative initiative. He asked for a guitar in no time at all. I managed to take a picture. He was very harmonious.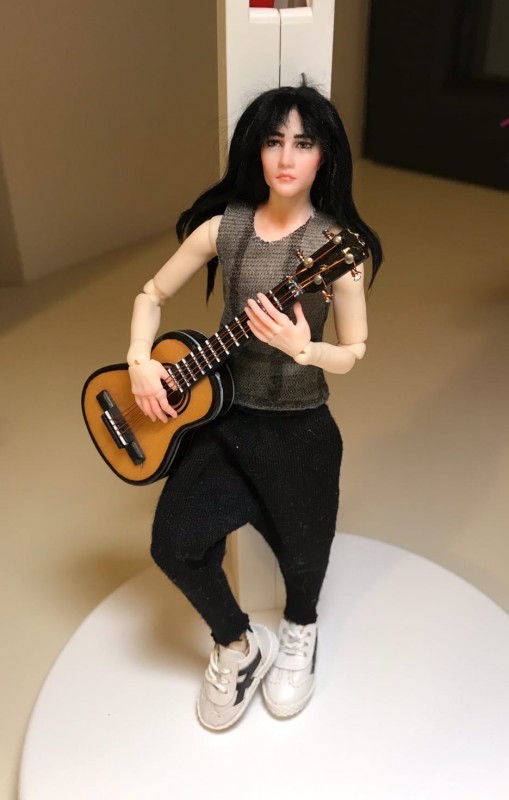 After settling down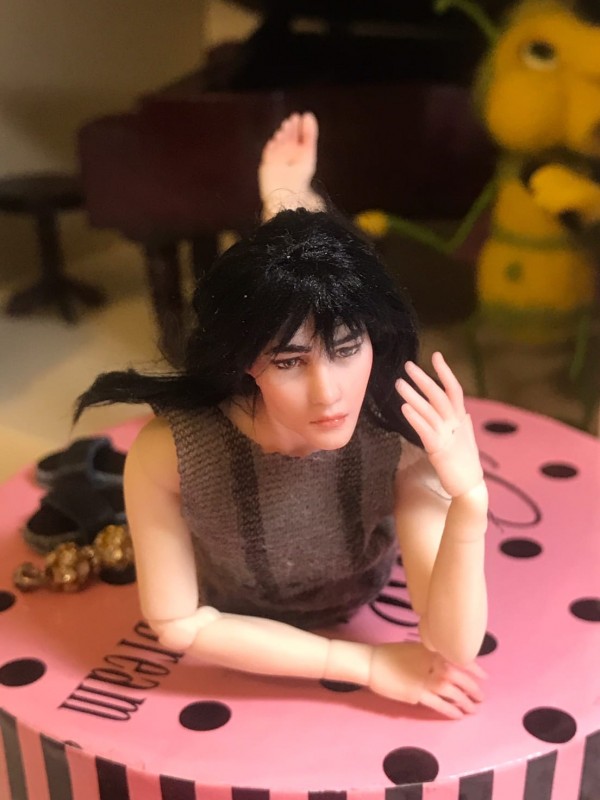 he sat down at the piano. He was playing, and his face shone with happiness. I think he found himself in music today.
I know and I believe that he will amaze me with different skills, but now I would like to show how he is playing the piano.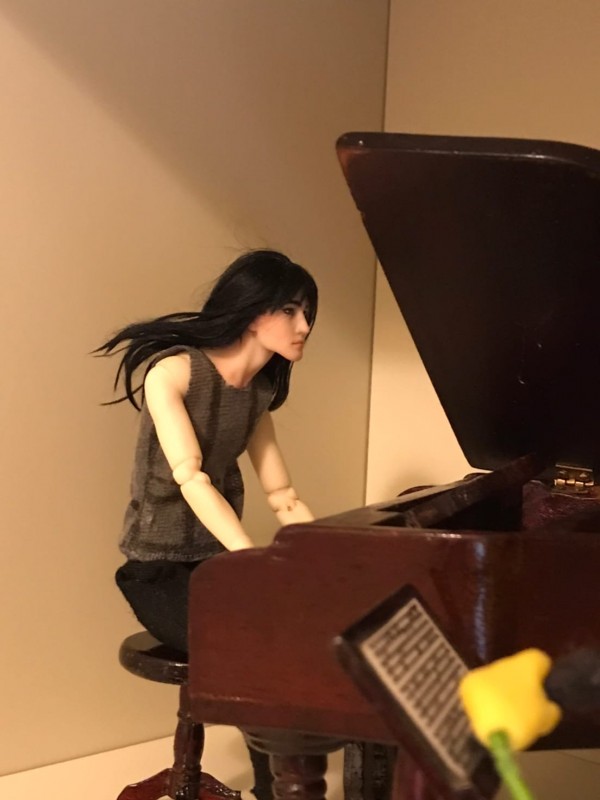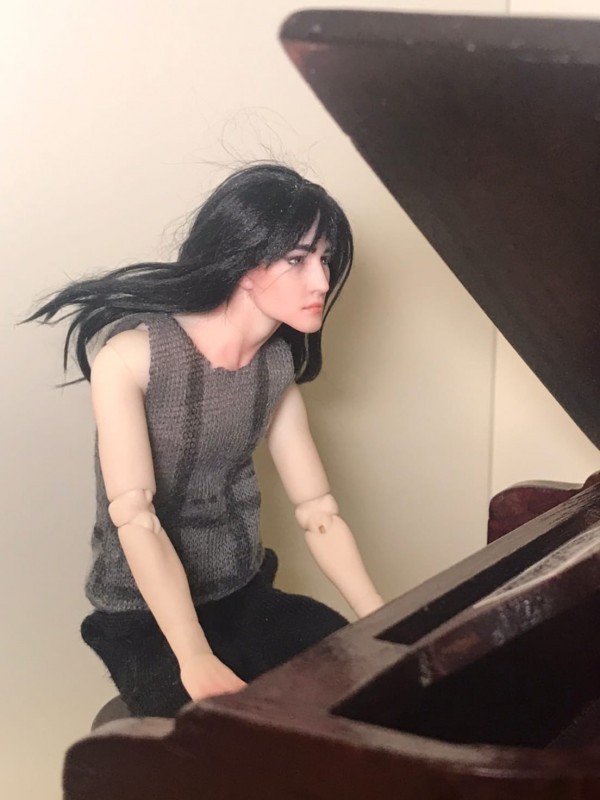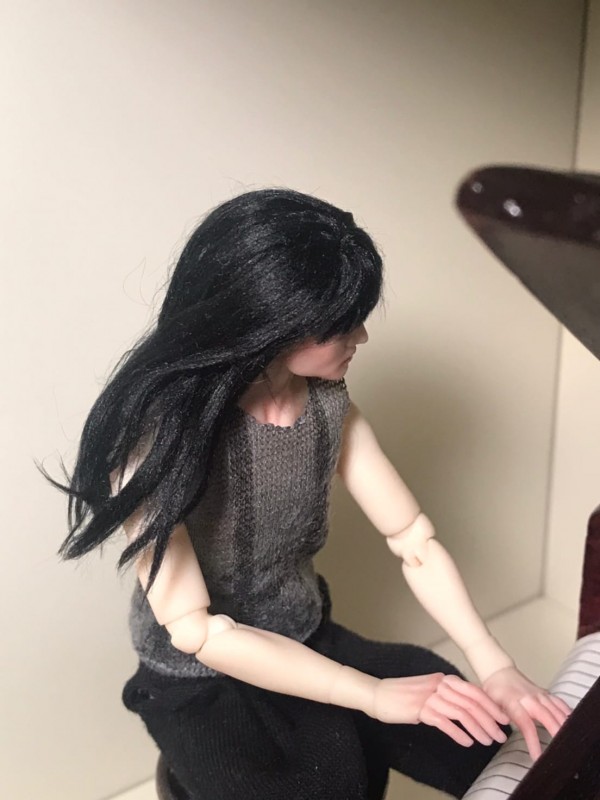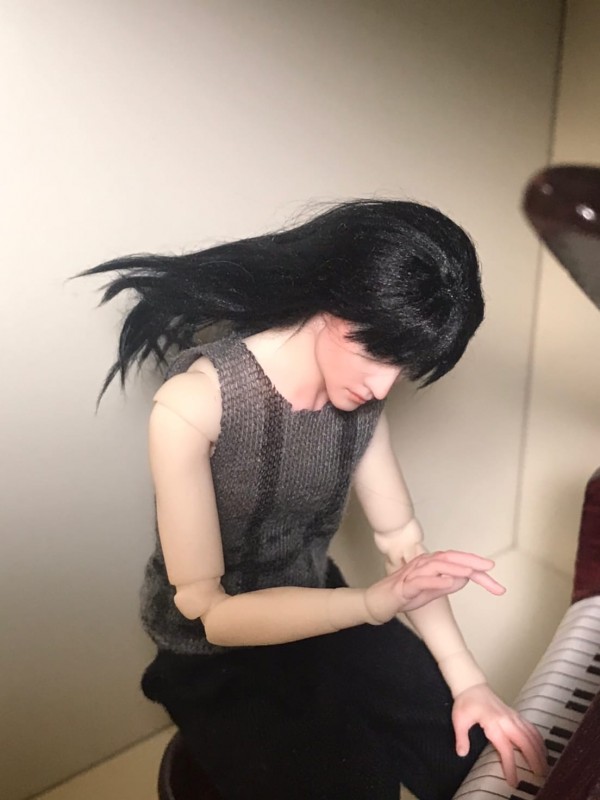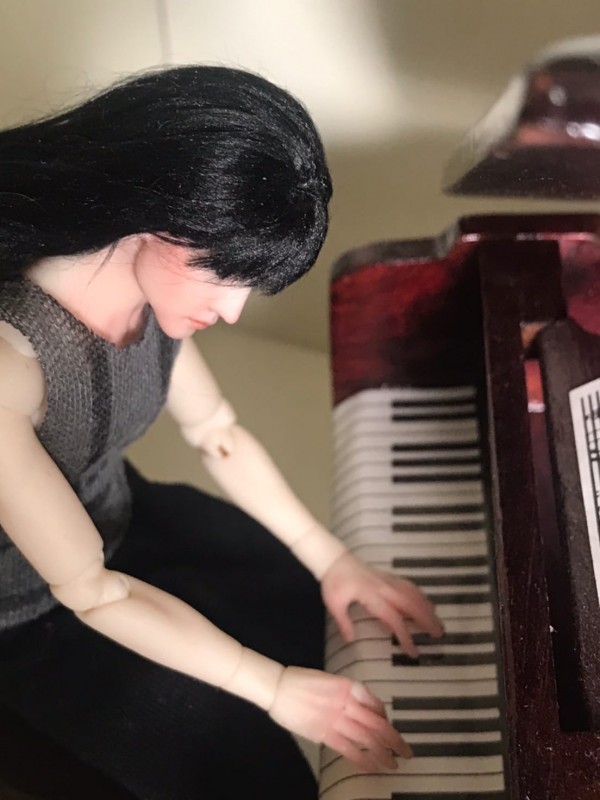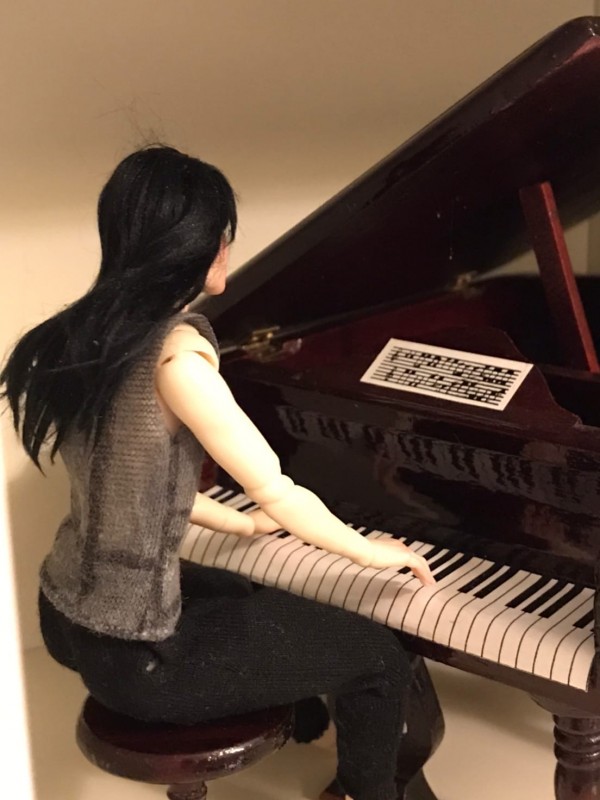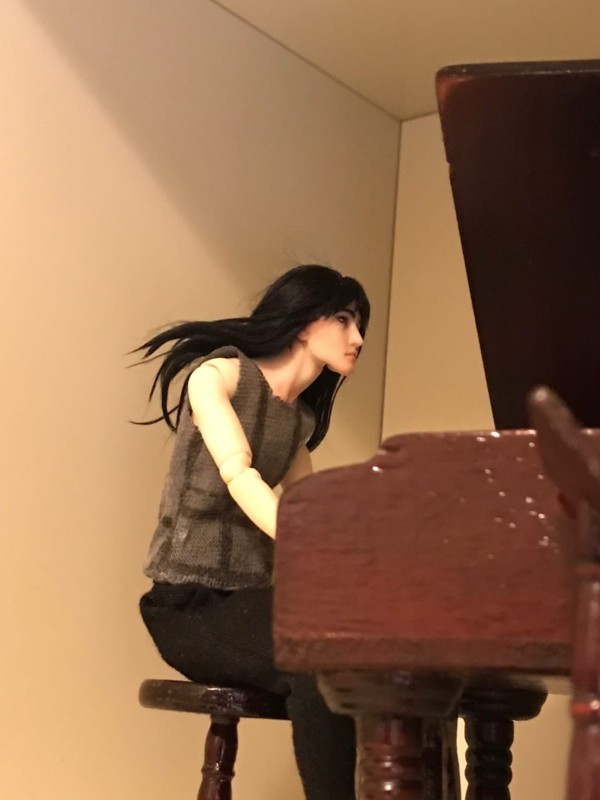 Yes, he is alone, but I hope it will not last too long.