Welcome to our community!
Feel free to add items to our marketplace, subscribe to groups and authors.
Also follow our
Instagram
!
​Italian Chic – Final Dolls Of Integrity Toys & Magia 2000 Collaboration
Italy may become a country of fashion due to these girls and their outfits. They have used only best fabrics, multiple layers, and colorful shades.
We are talking about the collaboration of Integrity Toys and Magia 2000. They have presented the final dolls in this collection. No borders are here! Massive, unusual, extravagant – these are the outfits designed by Gianni Grossi and Mario Paglino. Magia 2000 have been working for 23 years in the doll industry, and they have been known for their beautiful designs. Multiple awards and collaborations just prove their talent.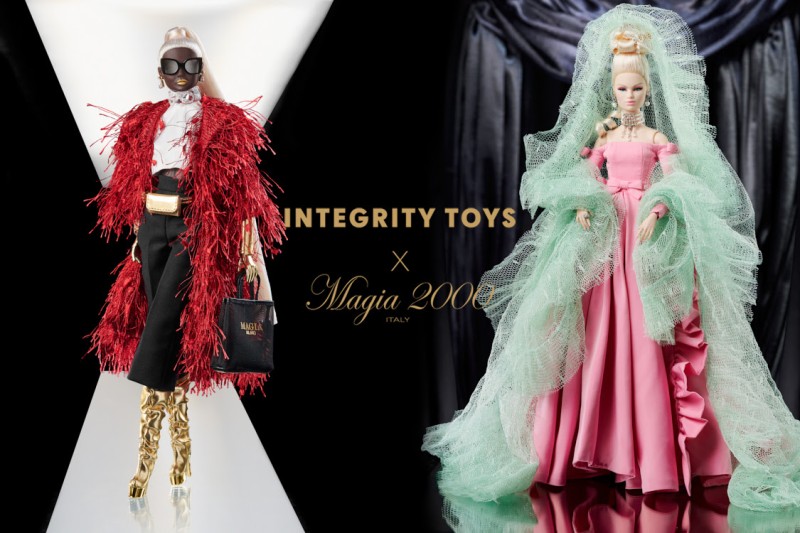 At this time, we meet girls in Italy. Colette Duranger ran away to Milan as it is the city of fashion, tourism, entertainment, and so on. Colette is the top model of NU. Face, and she is a star in this city. Her outfit is driving crazy!
Well, the appearance of Colette is stunning, as she has knee-long platinum hair, which looks so bright against the background of her Nubian skin tone. She has bright makeup: golden lipstick and eye shadows.
Her outfit has several items. The first thing that you notice is her red jacket with feathery "lashes". Her white crop top is decorated with stones, and it is combined with black culotte pants.
Golden gloves, golden belt and purse are well combined with high-heeled shoes. But her outfit for the evening is even more sparkling. It is silver and is made of fabric with sequins. There is a skirt and a sleeveless crop top with rhinestone deco. Massive earrings, bracelet and a ring are of golden color.
The cost of the dressed doll is $225. The doll will come with additional accessories such as glasses, purse, extra pair of hands, and a doll stand.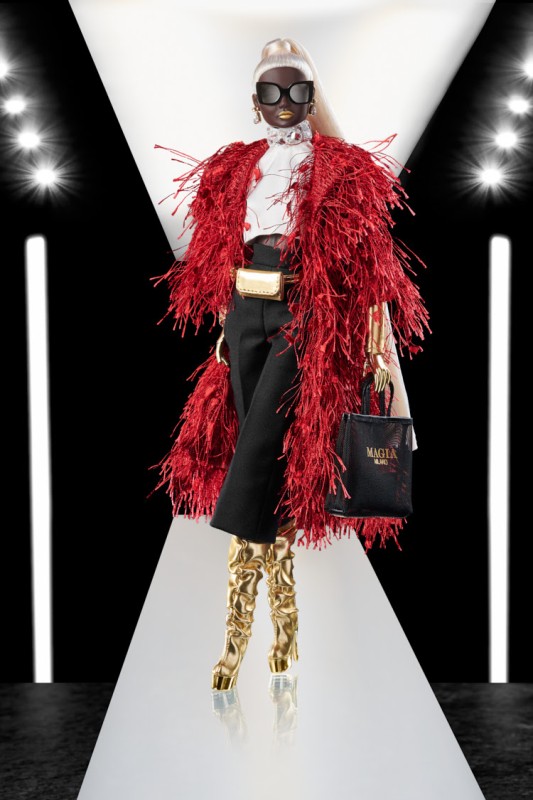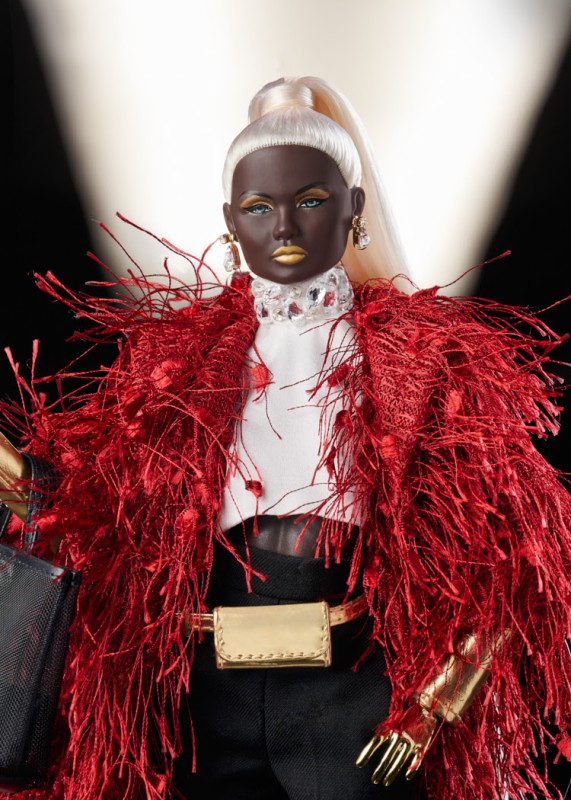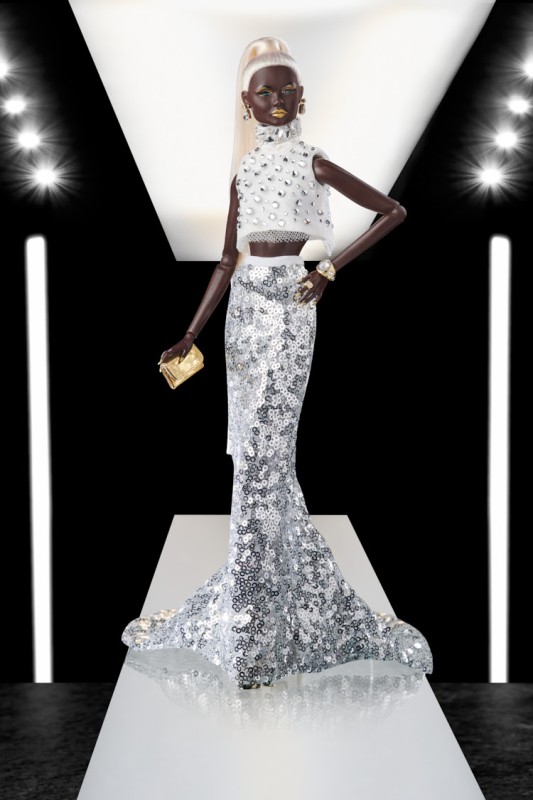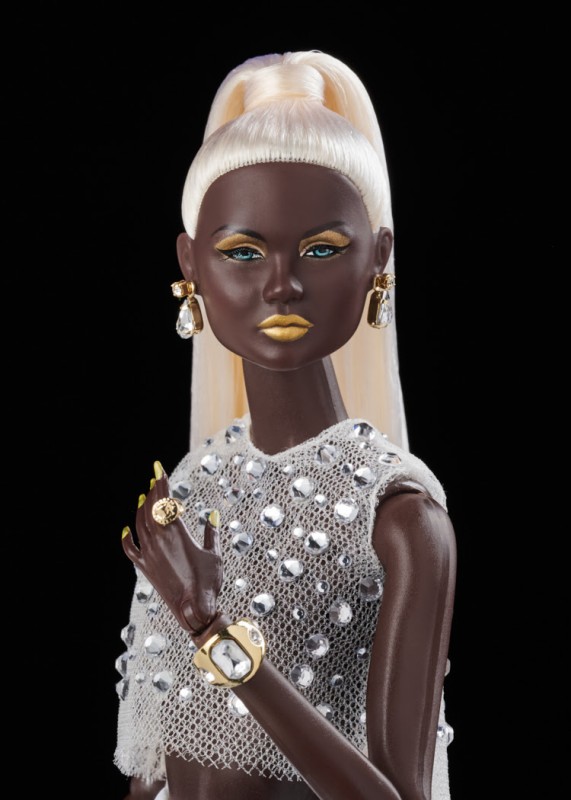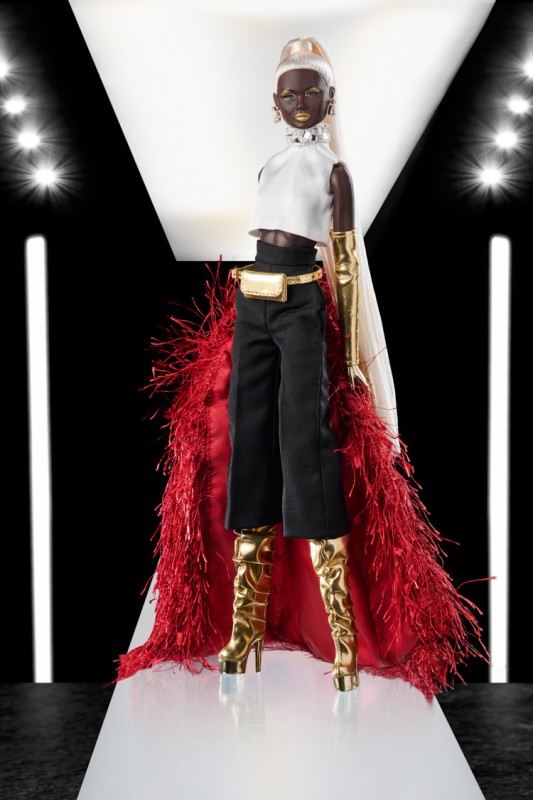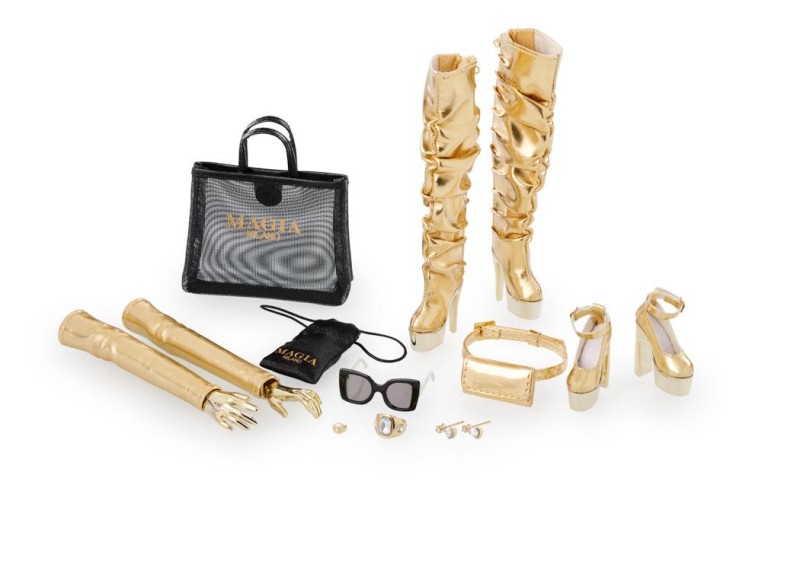 Item #15108
Runway In Milan
Colette Duranger™ Doll

The Integrity Toys X Magia 2000

Collaboration

Edition Size: 1500

Expected Ship Date: Spring-Summer 2023

Head Sculpt: Colette 2.0
Body Type: NF 3.0
Foot Sculpt: High-heeled

Skin Tone: Nubian

Hair Color: Platinum

Eyelashes: Yes, hand-applied
Another stop in Italy is Rome. This is an "eternal" city as it has a rather rich history. This stop is prominent due to Karolin Stone and her "Grand Gala In Rome". She has come to the Rome Film Festival. Her outfit has been inspired by the famous architecture – Trevi Fountain.
This gown is extravagant! It is volume and sophisticated. It is pink, and it can be transformed into a cocktail look. It is "bonbon" mini dress decorated with beads and embroidery. To make it more extravagant, Karolin uses a floor-length overskirt having ruffled details.
An unusual accent of this outfit is a green lace veil which is also a floor-length.
She has massive choker necklace, two pair of earrings, and rings. Her hairdo is another masterpiece. It is high and resembles hairdos in the 17s century. And there is a tiara on top of her hairdo.
Pink stockings and a pink purse complete the outfit.
The cost of the doll is $225, and she will also include a pair of manicured hands, powder compact accessory, high-heeled boots, a doll stand, and authenticity certificate.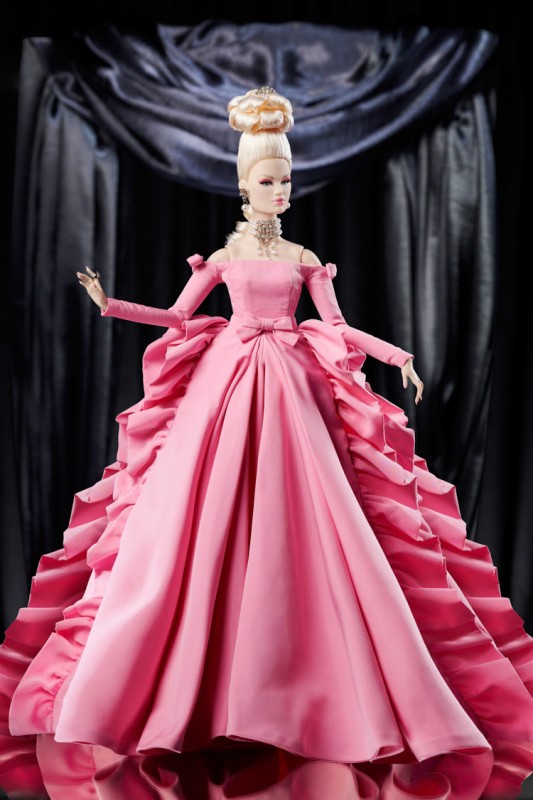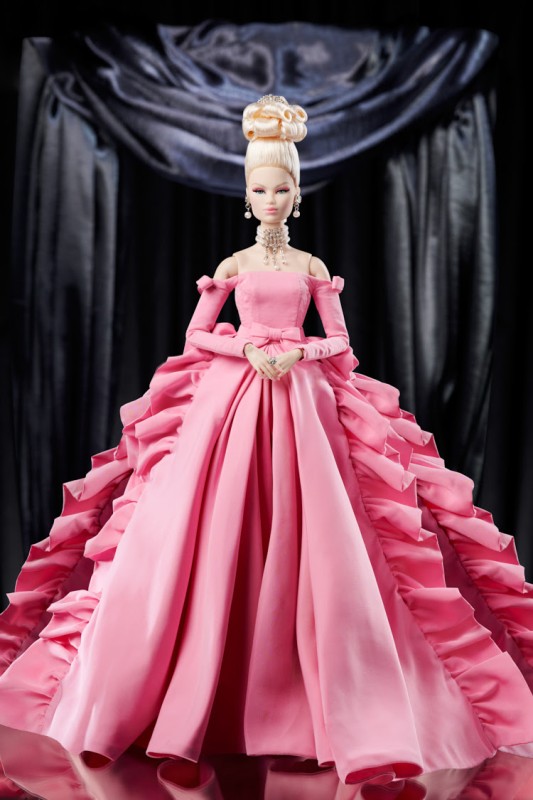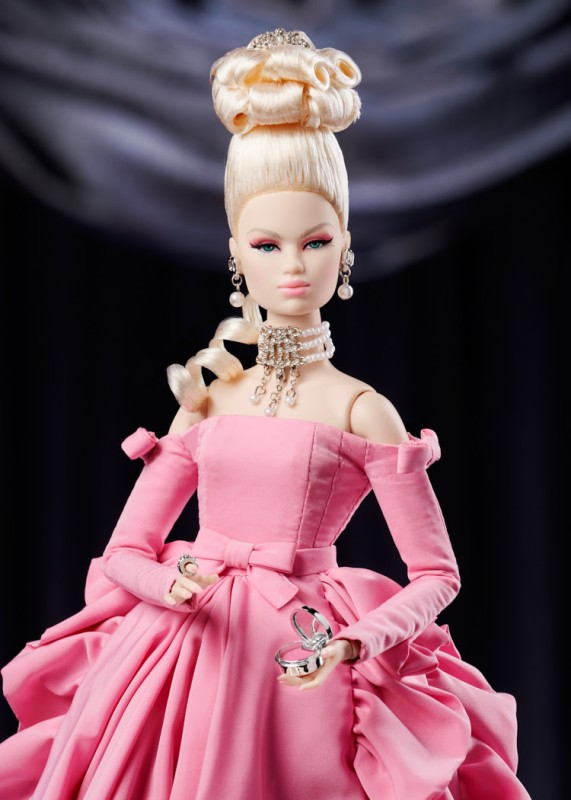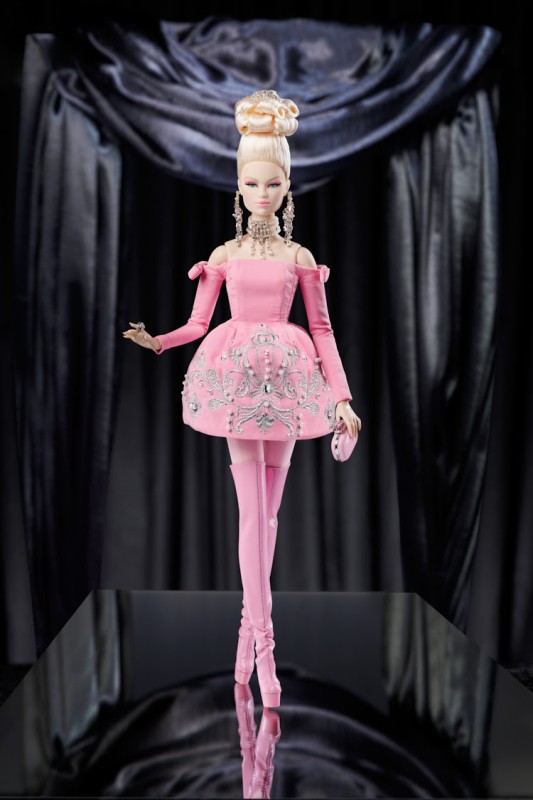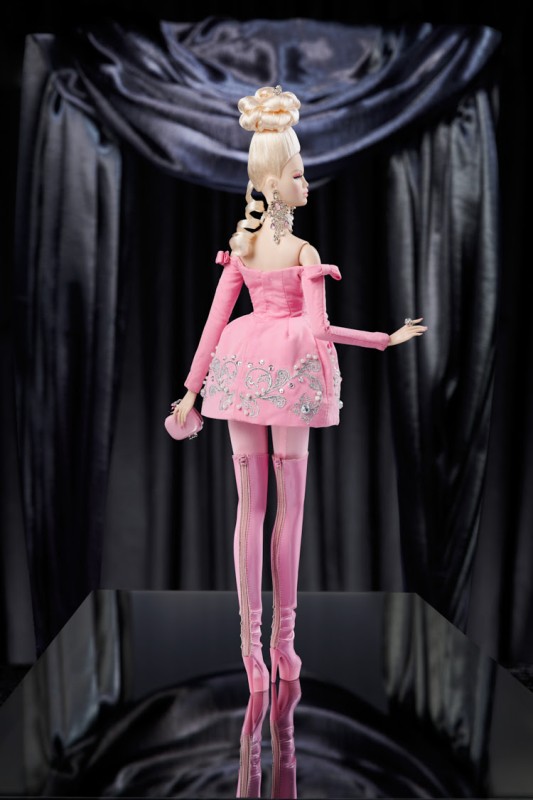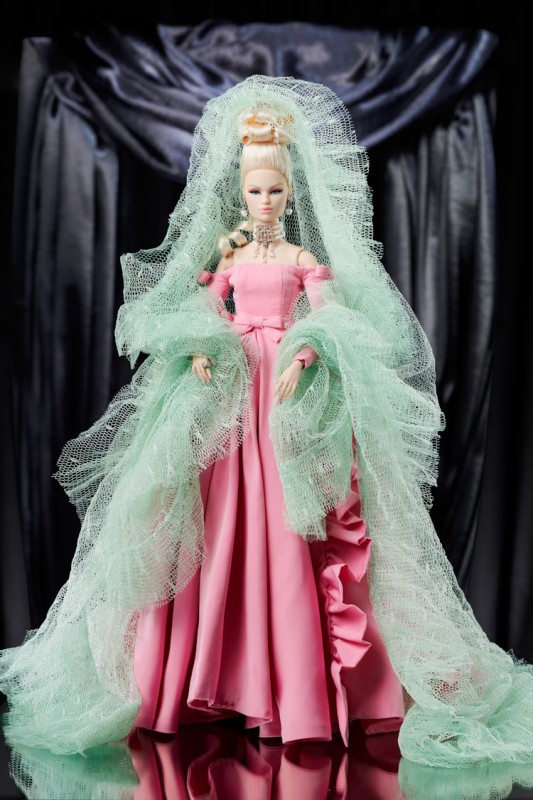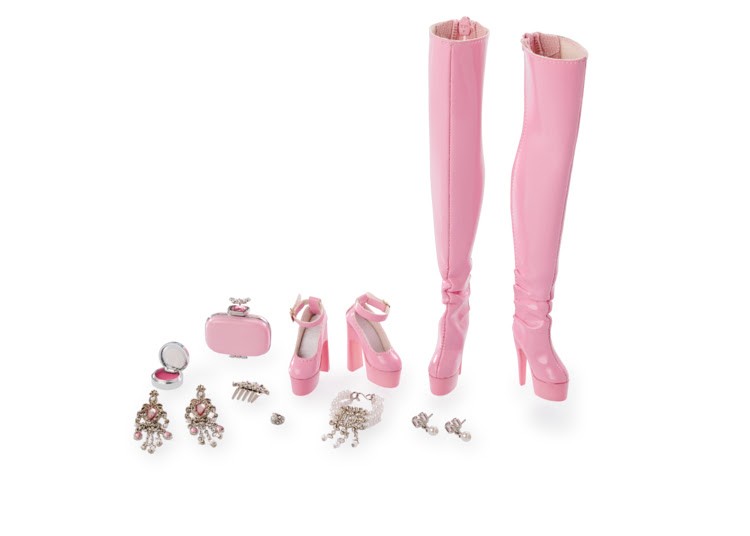 Item #15109
Grand Gala In Rome
Karolin Stone™ Doll

The Integrity Toys X Magia 2000

Collaboration

Edition Size: 1500

Expected Ship Date: Spring-Summer 2023

Head Sculpt: Karolin
Body Type: NF 3.0
Foot Sculpt: High-heeled

Skin Tone: Cream

Hair Color: Platinum

Eyelashes: Yes, hand-applied