Welcome to our community!
Feel free to add items to our marketplace, subscribe to groups and authors.
Also follow our
Instagram
!
Kingdom Doll Presented Gorgeous Doll – Sale Starts Soon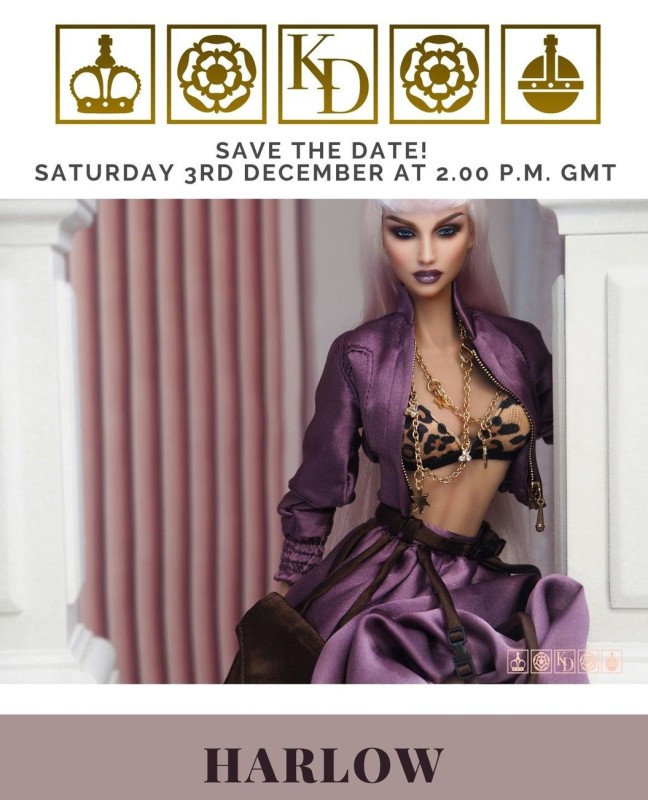 Kingdom Doll
 knows how to make coming winter hot. Just looking at this gorgeous girl you will be charmed for hours!
Harlow is a pretty and confident woman. Her outfit is both magnificent and attractive. The outfit is made of silk, and the color is so rich and magnetic. It consists of several pieces: a cropped bomber jacket, and amazing volume skirt which is short in front showing her slim legs. The skirt is decorated with brown strapping and pockets.
A great accent of the outfit is a bralet with animal print, and we may assume that it reflects the character of Harlow.
There are different accessories: golden bracelets and chains on her chest. Shoes are dark brown decorated with golden buckle. This is a new style in Kingdom Doll.
Harlow wears a rather dark makeup, but it really fits her skin tone, and her long rose quartz hair looks fantastic. She has bangs.
This is a completely new sculpt which is called Taexali. Just 55 dolls will be available for the order.
The sale will be by email, and the cost of the dressed doll is $825. The doll will also come with extra hands with brown gloves.
The sale will start on Saturday, December, 3rd at 2:00 pm GMT.   
.