Welcome to our community!
Feel free to add items to our marketplace, subscribe to groups and authors.
Also follow our
Instagram
!
Virtual Doll Convention: ​New Ellowyne Presented
New Ellowyne Presented
Rachel
has shown another doll which will be presented soon at the virtual doll convention. This is Ellowyne Wilde. At this time, her story will be connected to Neema. The details will be known later.
Ellowyne Wilde wears amazing outfit with stripes in warm color. "Earning Her Stripes" is the name of this outfit. It is rather comfortable to wear short and blouse made of linen material. And when the blouse is complemented with a wide skirt of the same print and color, it means that Ellowyne is ready to spend her evening with friends.
A brown leatherette belt perfectly fits these clothes. The belt is decorated with a buckle. Triple necklace is made of faceted stones and gold beads that look gorgeous. Brown high-heeled sandals perfectly match the belt.
Ellowyne has beautiful cognac hair, and her eyes are amethyst. She looks gorgeous and elegant, and this warm color fits her well.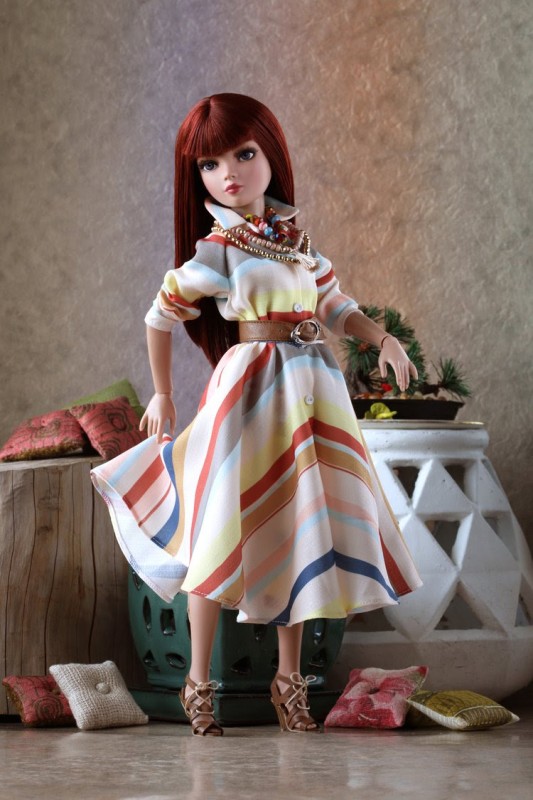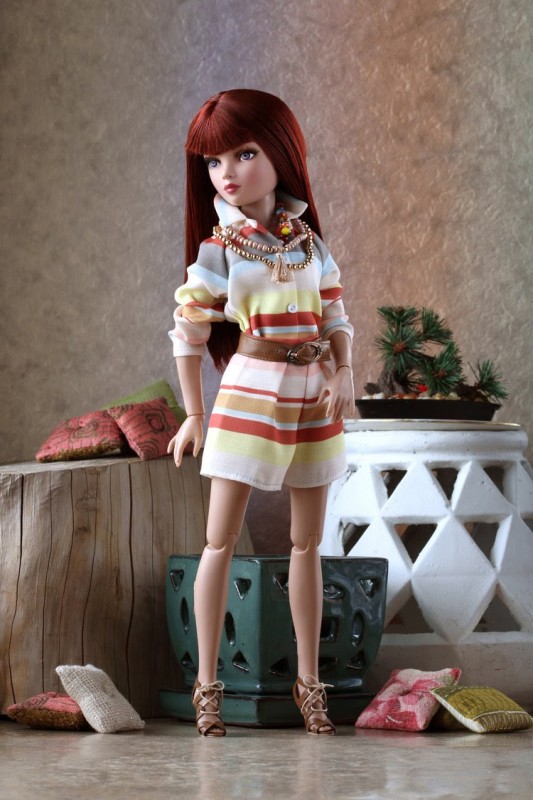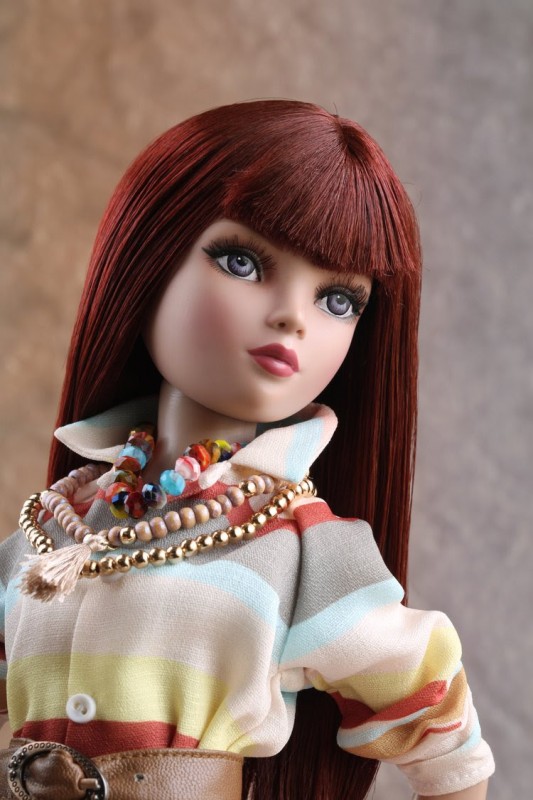 The convention will be on August 26-28. It has been also announced that the restrictions for buying a doll will be in the first 24 hours (one of every doll may be bought). I think this is a fair decision.
How do you find new Ellowyne?