Welcome to our community!
Feel free to add items to our marketplace, subscribe to groups and authors.
Also follow our
Instagram
!
Vera Wang - New Doll in Barbie Tribute Collection
The fashion industry is rich in many talented designers. Andthere is, as we may call it, a good tradition to honor famous people at the Mattel Creations. At this time, we may enjoy a perfect copy of the well-known designer – Vera Wang.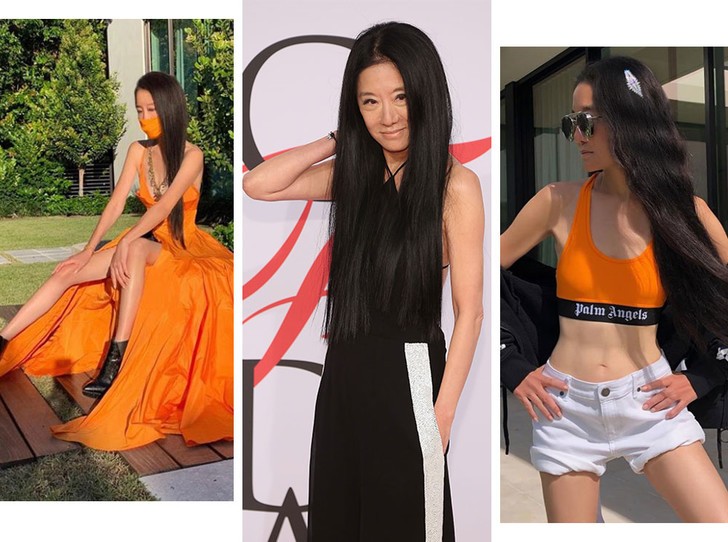 Vera Wang has developed her small boutique into worldwide fashion industry. This woman is very brave, enthusiastic, and has got a lot of different awards. She inspires many people all over the world.And her masterpieces are now recognized in any city of the world. Moreover, Barbie fans may know that some of the outfits designed by Vera Wang have been already used by Barbie in 1998, 2008 and 2011.
The designer Carlyle Nueradid a great job, as the doll and her outfit are almost identical to Vera. This doll belongs to the Barbie Tribute Collection. Vera Wang Barbie Doll wears amazing outfit. This outfit is similar to outfits in some of the collections of Vera Wang.
So, Barbie Vera Wang has a monochromatic look. Total black outfit perfectly fits long black hair. There is a black romper, and a chiffon dress has massive and long sleeves. And there is one little peculiarity that may catch the eye at once. LOVE is featured at the hem. The designer says that this word reflects a positivity mood of Vera.
Of course, there are black socks and high-heeled shoes.Different materials are well combined with each other.
As we have mentioned, this is the Barbie Tribute Collection, so that the doll will come in a special box that has been specially developed to match other boxes in this collection. The box can be used for the display. The packaging designer is Sarah Pata.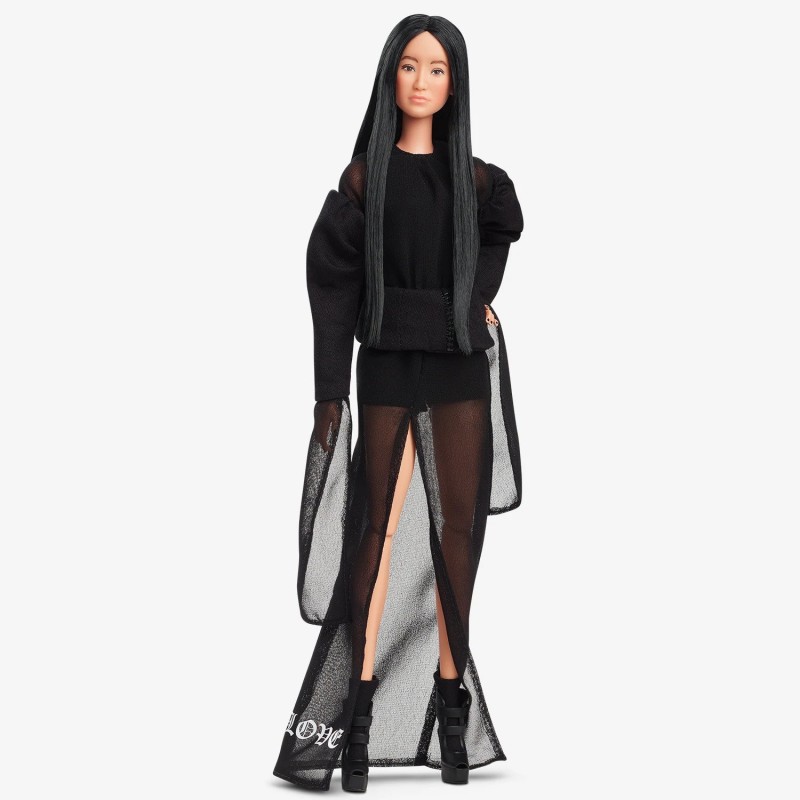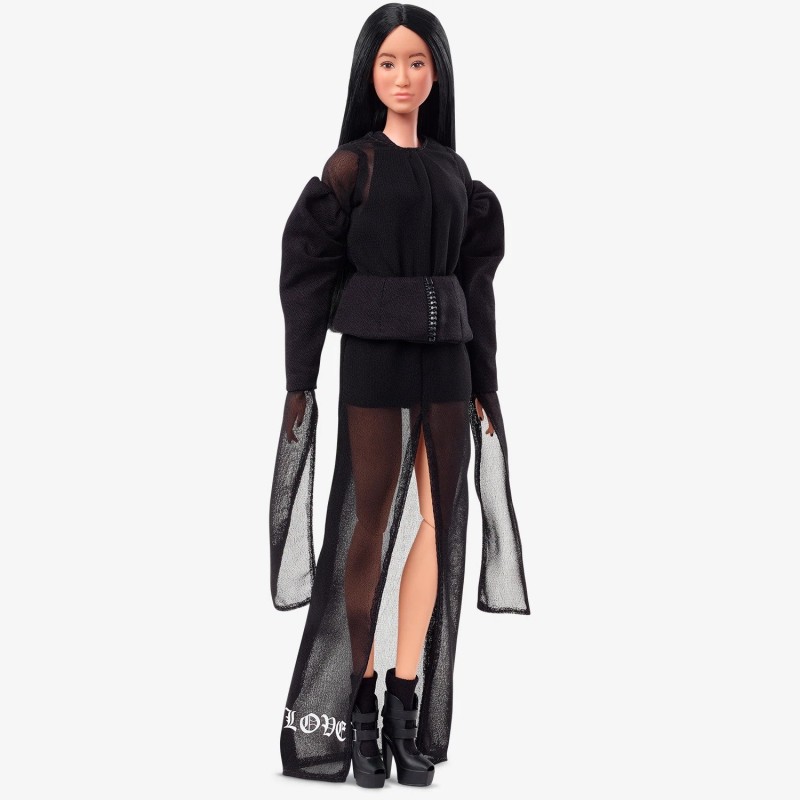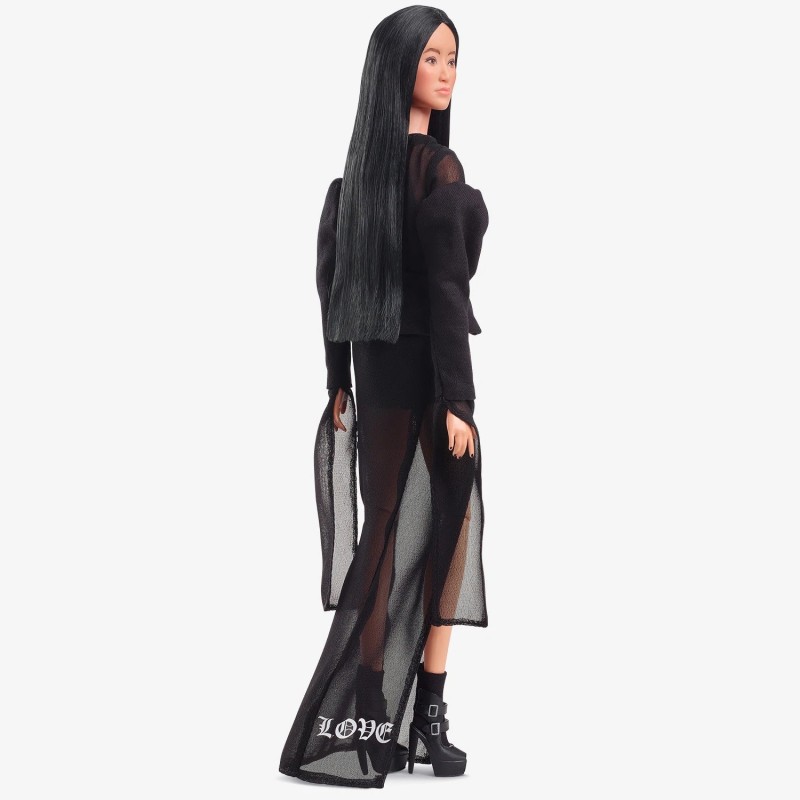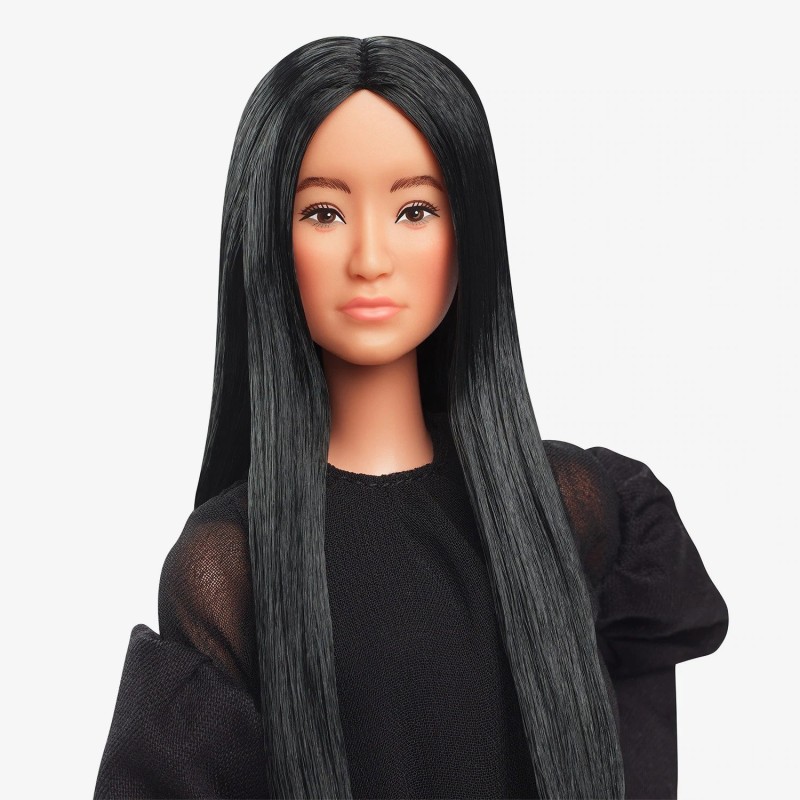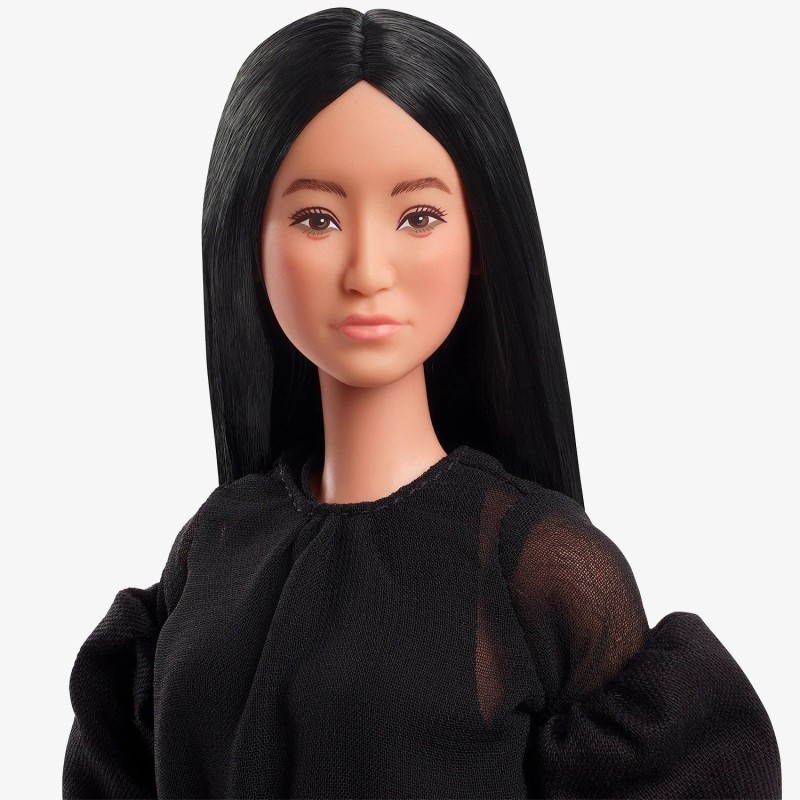 Release date: 5/5/2022
Designer: Carlyle Nuera
Label: Black
Facial Sculpt: Vera Wang
Body Type: Articulated Original
Mattel Creations Exclusive. Limit 5 per person. Color and decorations may vary.
SKU#: GXL12
The body of the doll is fully articulated. The cost is $40. Only 5 dolls are allowed per person.