Welcome to our community!
Feel free to add items to our marketplace, subscribe to groups and authors.
Also follow our
Instagram
!
Adorable Twinkle Dolls – In stock
On Saturday (April, 9th) adorable dolls by Meadowdolls will be available for the order. It will be a real Twinkle time because 6 Twinkle dolls in different skin color will be available.
Twinkle dolls are 16 cm height, and they are usually for sale in an eyeblink. They have big eyes and chubby cheeks. Each of them has its own expression of the face. The doll will come nude and with random color eyes. Clothes and wigs are not included.
The cost of each doll is $445. The dolls are in stock, so that they will be shipped in a week after the full payment.
So what dolls will be available for the pre-order?
Bailey Twinkle has a cute smile on her face. She will be available in Honey and Chocolate skin color. Another smiling doll is Chara (Honey and Tan skin color) causing only warm and positive emotions.
Kyrra Twinkle has, let's say, a half smile that looks so cute and charming. Cream or Tan skin color makes her face expression different.
There are also more serious girls in the Twinkle series. Molly may look grumpy or angry, but she is still adorable. She is available in Cream and Tan skin color.
Sissi has a face with slightly open mouth. She has plump lips and may be Sunkissed or Chocolate.
Another Twinkle girl may win your heart due to the amazing smile. The peculiarity of Giggi is two little teeth that are seenduring her smile. She will definitely make you smiling! Giggi is available in Cream, Tan, Chocolate, Honey, and Sunkissed skin color.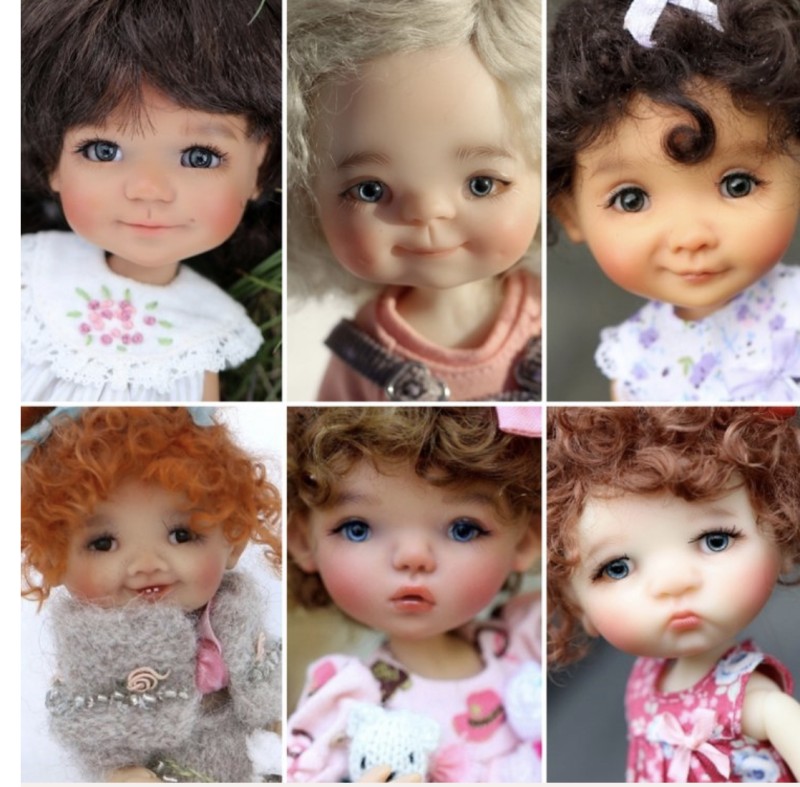 For preorder