Welcome to our community!
Feel free to add items to our marketplace, subscribe to groups and authors.
Also follow our
Instagram
!
​Winter Collection by Almadoll – Laconic Design
Almadoll have announced about their Winter 2021/22 Collection. This collection consists of twoLooks, and a Full set. 
The Full set is already out of stock. It offers a doll with wig. The style of her outfit may be called classical but with some special design. She wears a costume: a jacket and a skirt. Dark green color is well combined with a black and white scarf (which is 100% handmade and silk). There is a white frill top under her jacket.
The full set also includes earrings, massive golden belt, a clutch bag and high boots. Extra hands are included. The skin tone may be selected: tan, light tan, or light beige.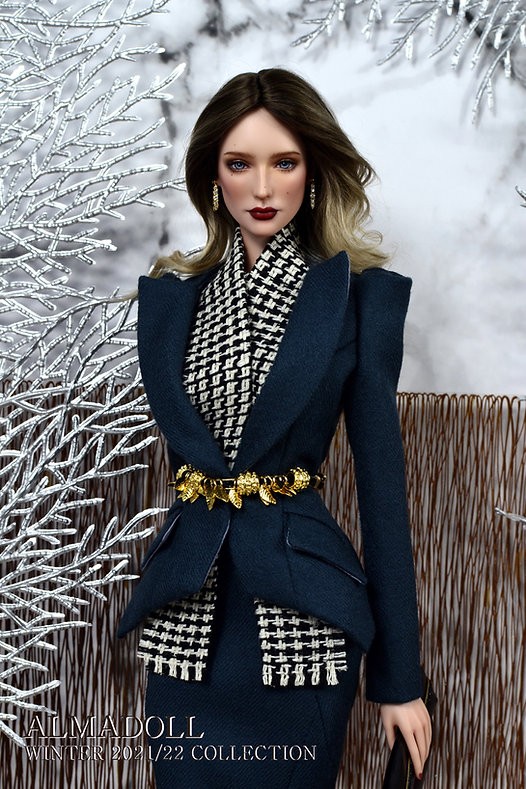 Look 1 consists of long plaid coat and same color pants. The orange sleeveless blouse completes the outfit. The outfit looks very realistic. Every detail takes its place, and it is designed with due care (this may be applied to all outfits in this collection). The cost of the Look 1 is $220. By the way, a frill top may be added (the top has beautiful massive ruffles).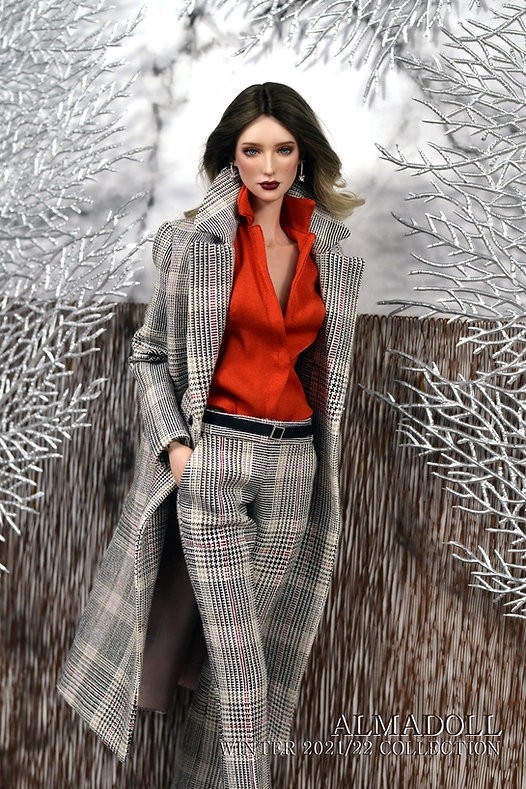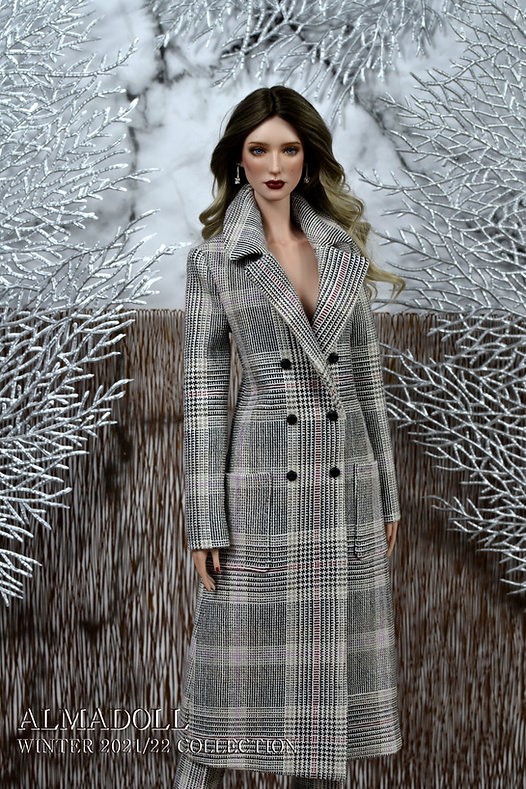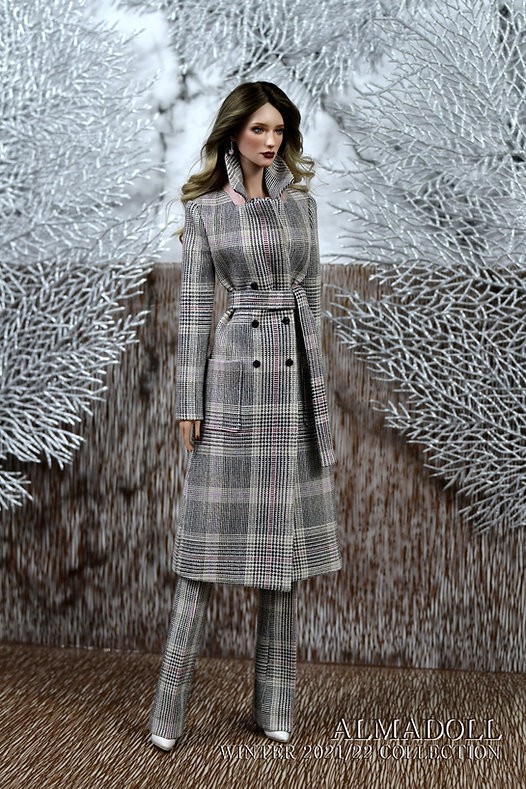 Look 2 offers different combinations of clothes: a purple skirt and a frill top, or top with black pants, or top with orange pants, or top, and skirt and pants. Everything looks gorgeous and chic! The cost of the Look 2 is $130.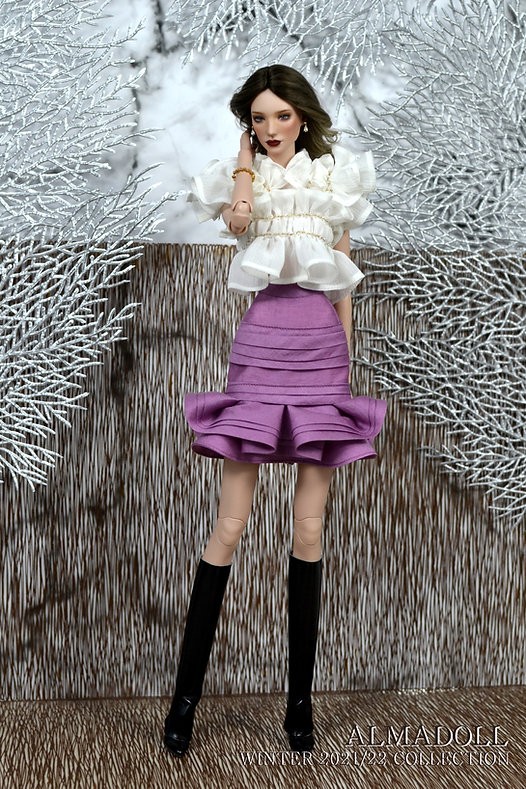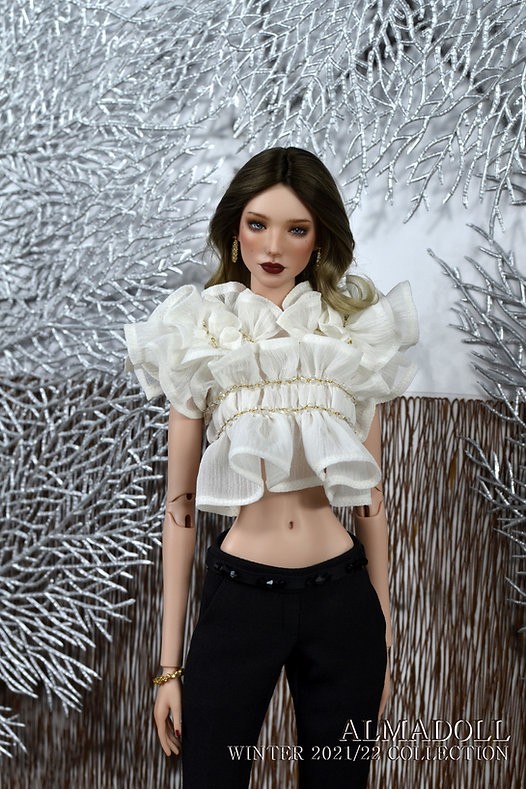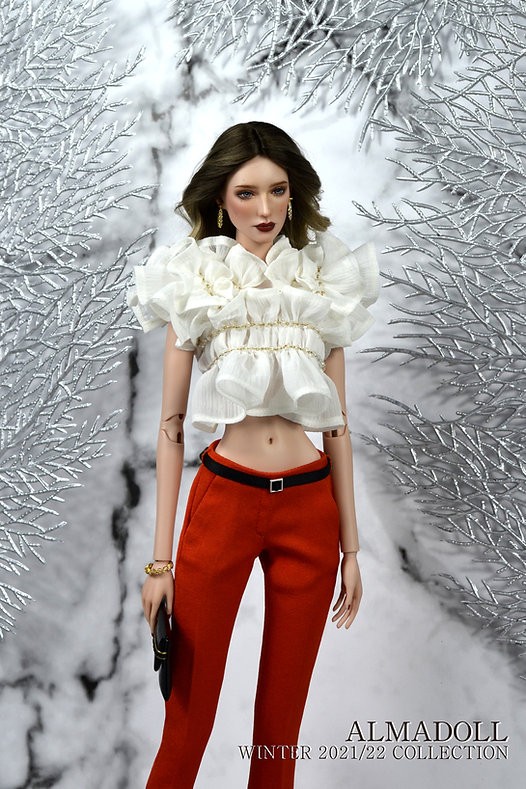 Also, there is a possibility to buy black pants with belt separately ($52).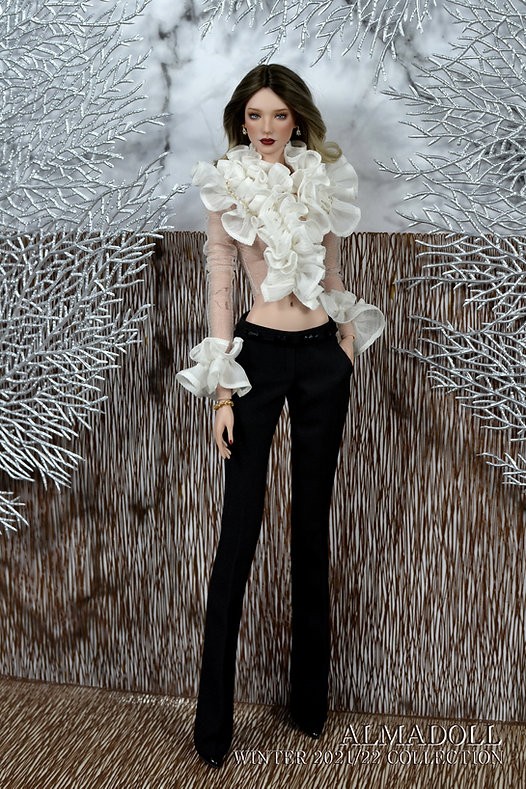 The shipment of the full set doll is expected in March.