Welcome to our community!
Feel free to add items to our marketplace, subscribe to groups and authors.
Also follow our
Instagram
!
​Iplehouse Male Dolls – Unbelievable Elegance
This day will rock you as you have to see these new dolls by Iplehouse. The April Limited Edition has been started on April, 1st. At this time we may enjoy these amazing, gorgeous, and confident man dolls!
The first doll is Vampire Hunter Dane. He is senior Iplehouse doll. He looks stunning! Long dark hair, elf ears, vampire pointed teeth, and smokey makeup will definitely catch your eyes! He has pale skin that looks very realistic and soft!
And his outfit is just a piece of art. The vampire hunter set consists of 7 items: dark grey shirt with ruffle sleeves, black vest with broidery, black pants and high boots, stunning burgundy cape, and a hat. This outfit is gorgeous and very realistic!
Two types of body are available: Muscle type and Model type. There are 7 skin tones that may be chosen. Moreover, different options are provided during the order of the doll: makeup options, head (human or fantasy), thigh, cutlass, and outfit. Whatever you choose, your Dane (this is his name) will be absolutely gorgeous.
The cost of the doll is from $650. The sale period is from April, 9, to May, 9.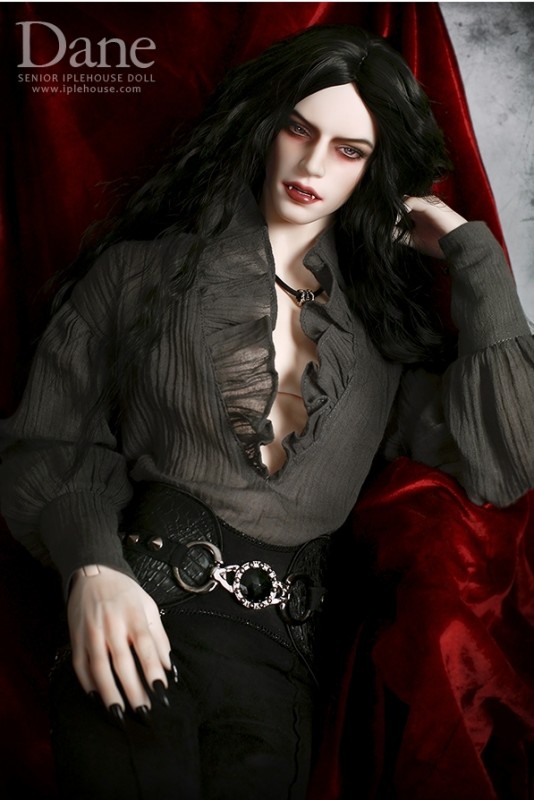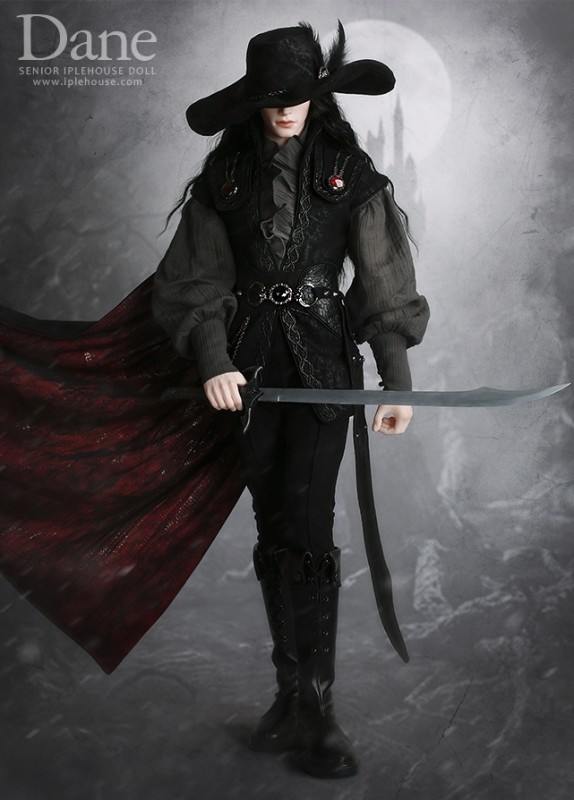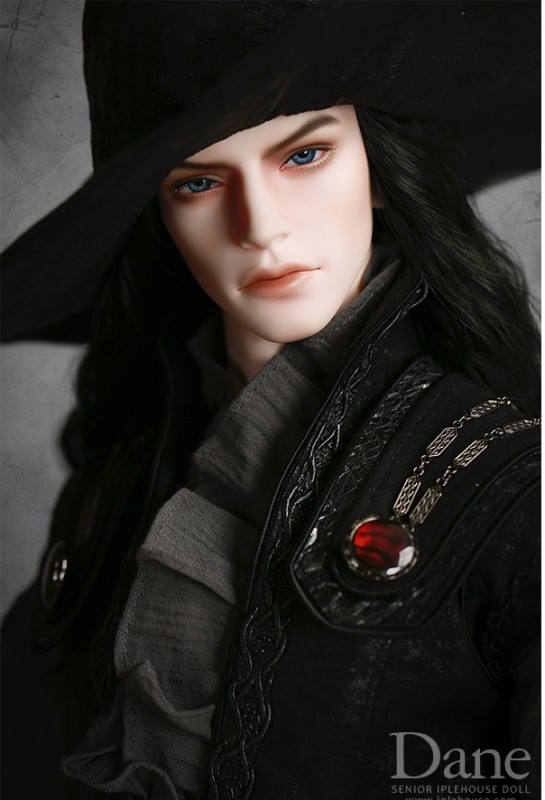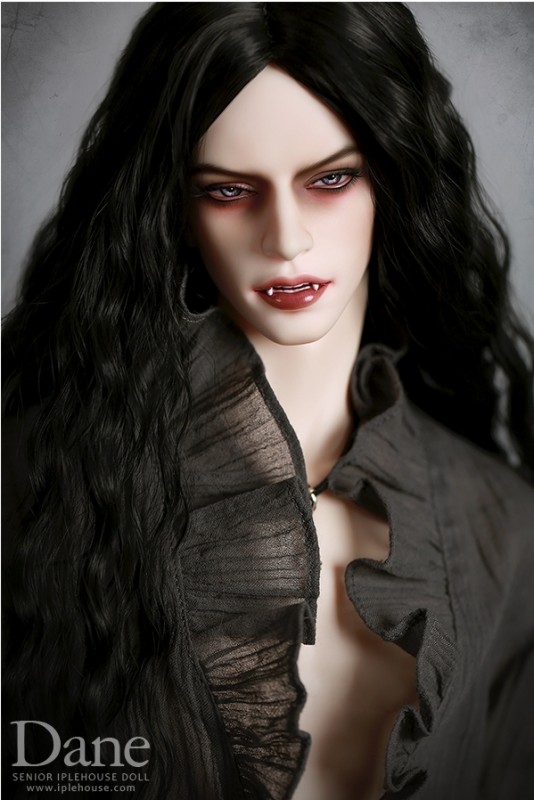 Dean is fashion Iplehouse doll that has captured our heart.
If you want, two different dolls may be collected because Iplehouse offers different skin tones, two options of makeup, two body mobility and body type. The wig is not included but it may be bought on the website. Also, a stunning outfit may be bought for this doll (shoes are not included). Long blonde hair is well combined with his outfit: jacket with gold embroidered lace, the shirt and black pants. He is a real duke. Iplehouse has hammered the details in a good manner.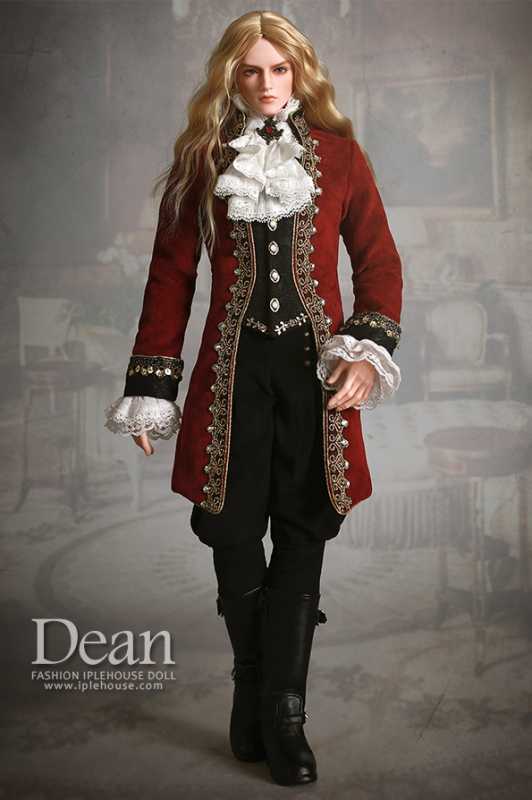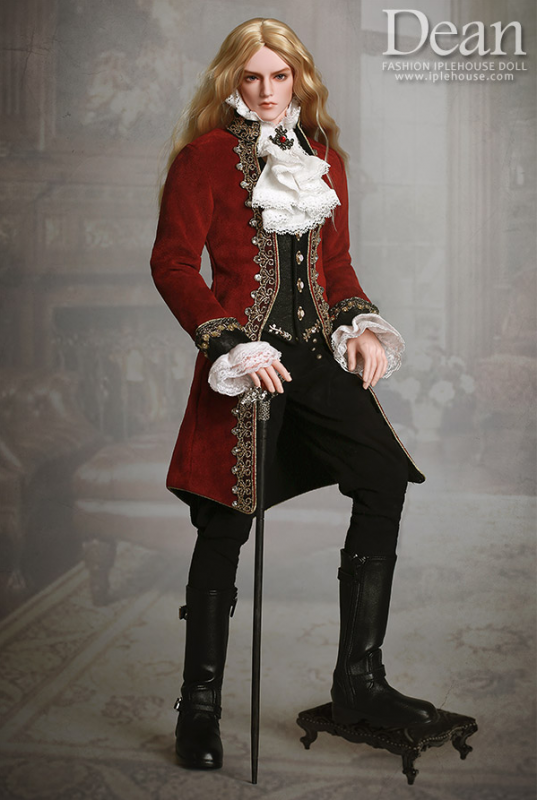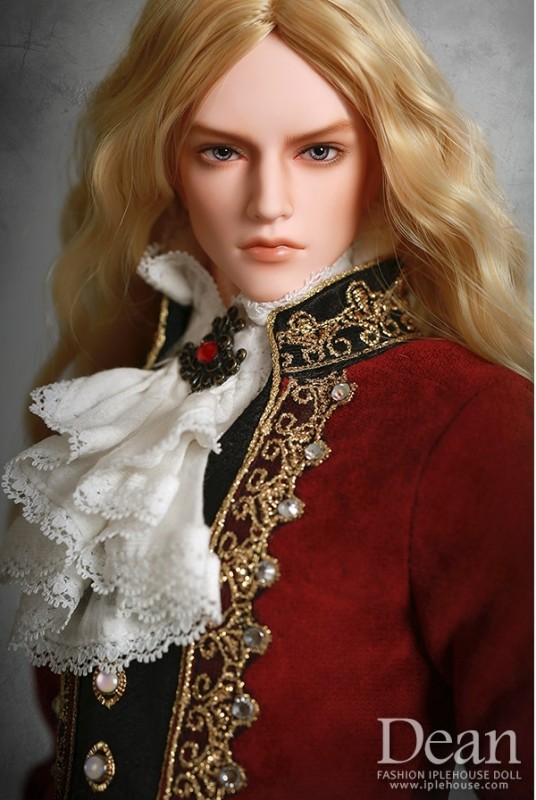 Dean may have brunette hair and wear casual clothes: black jeans, light jean jacket, and black hoodie. Apparently, he is used for the presentation only, as we cannot see him for sale.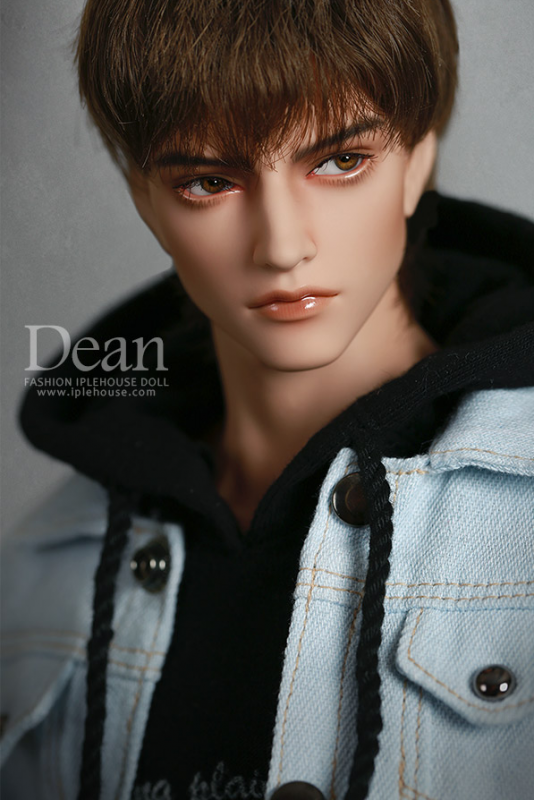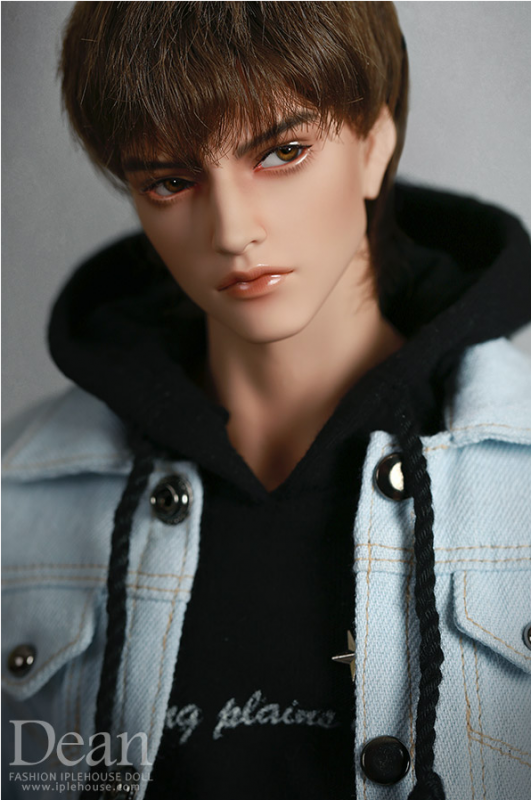 The doll costs from $390. The sale period is April, 1 to April, 30.
The Iplehouse keeps surprising us as the dolls look very realistic and alive! Who do you like the most?