Welcome to our community!
Feel free to add items to our marketplace, subscribe to groups and authors.
Also follow our
Instagram
!
​New Almadoll Spring 2021 Collection
Almadoll has presented new Spring 2021 Collection! It is time for new outfits for our favorite dolls in order to meet this spring fresh and beautiful.
This time Almadoll offers 7! (that's a lot) different looks. It is also possible to indicate what doll size you will use the outfit for: almadoll, modsdoll, and FRI16.
Each outfit looks stunning and is made of quality materials. There is an option in every look: you may order one set or another set with additional clothes.
Look 1 costs $185. It consists of soft purple coat made of silk, nude backless top, white pants, a belt, necklace in the form of a beautiful orchid, bracelet and clutch bag. In this Look1, you may select a white vest.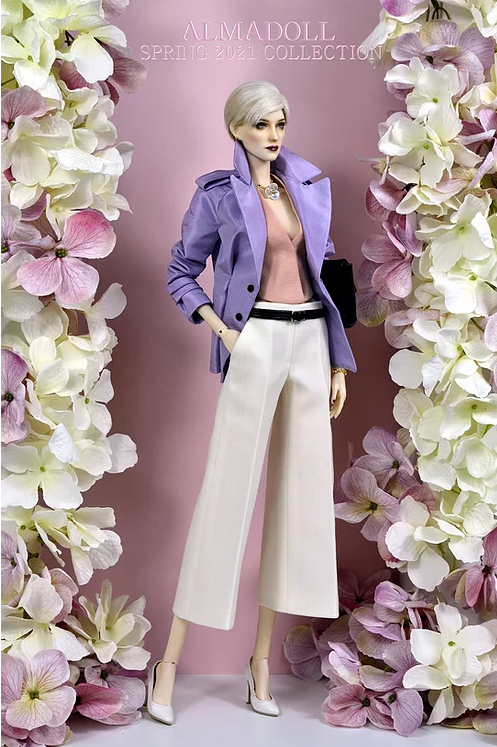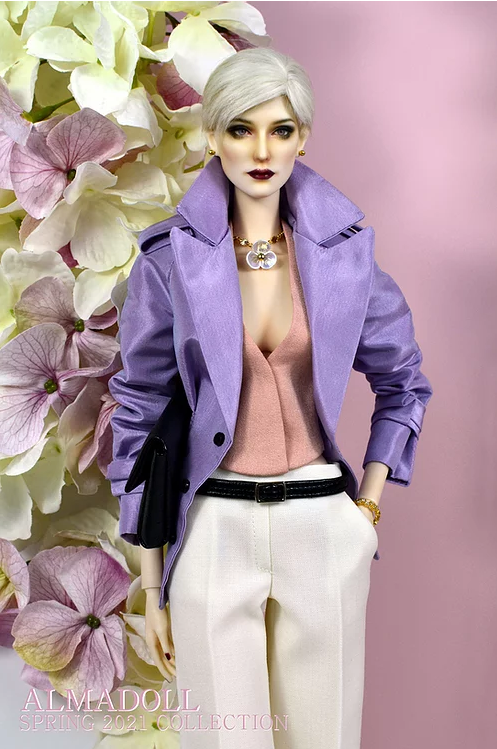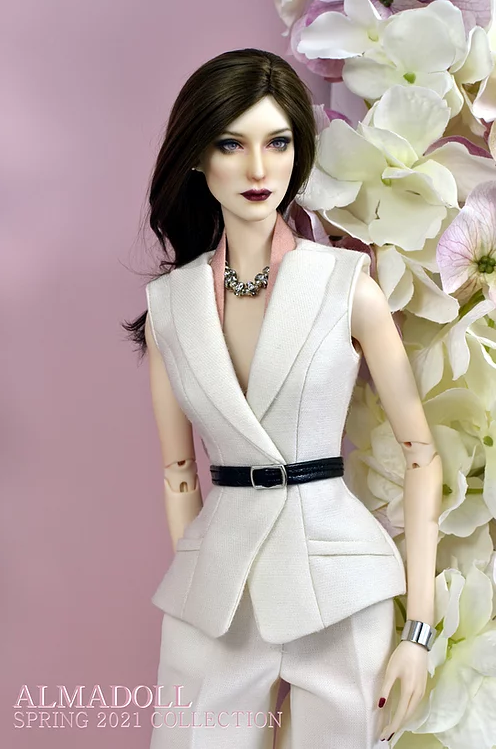 Look 2 costs $110. Gorgeous black top and a purple skirt is a perfect combination. If you do not like skirts, you may select black pants.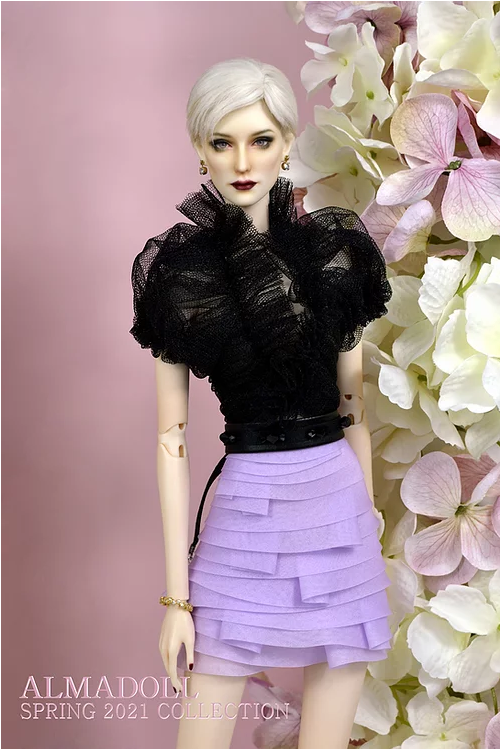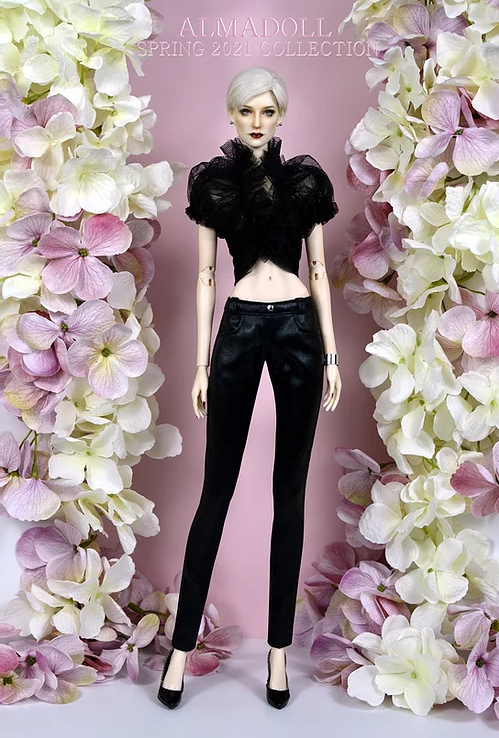 Look 3 costs $110. There is a blouse with a ribbon choker, white pants, bracelets, earrings, and clutch bag. There is also an option to buy only blouse.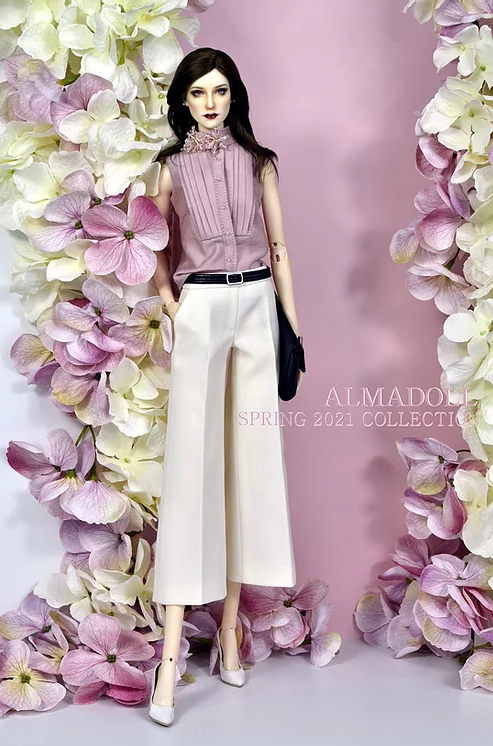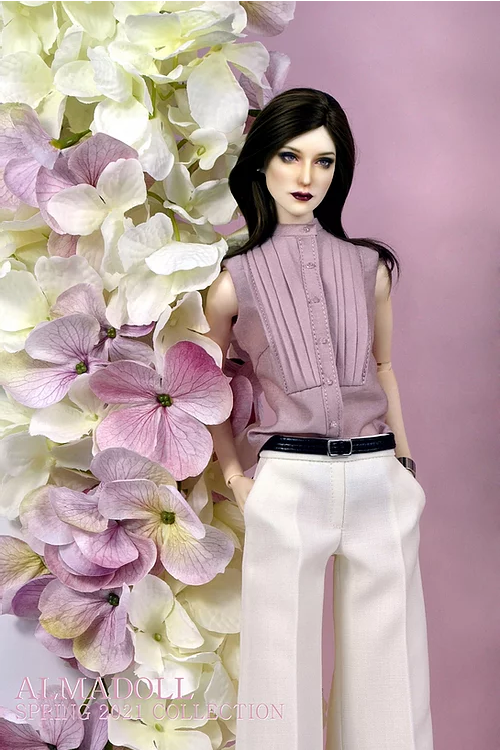 Look 4 costs $130. Four sets may be chosen in this Look. The color is amazing: the soft pink top and skirt with big ruching. Stockings and earrings are also included. The top may be white and black, so there is an option to select the one you like the most, or you may buy both of them.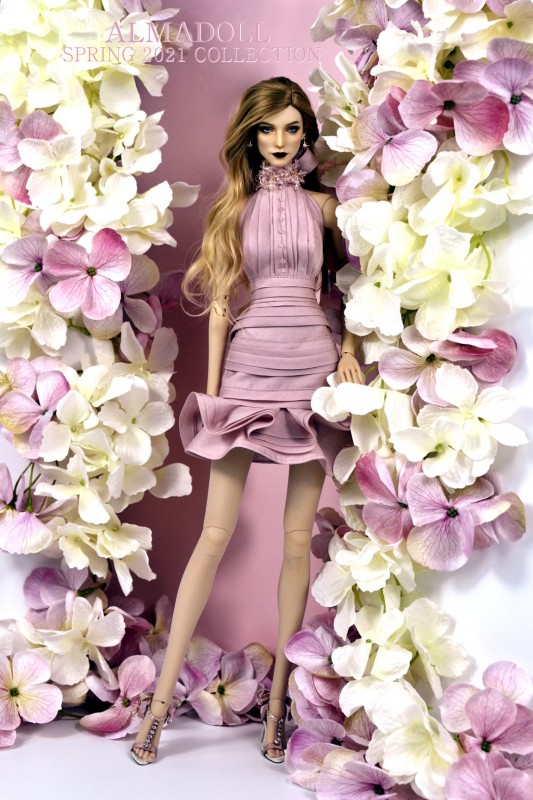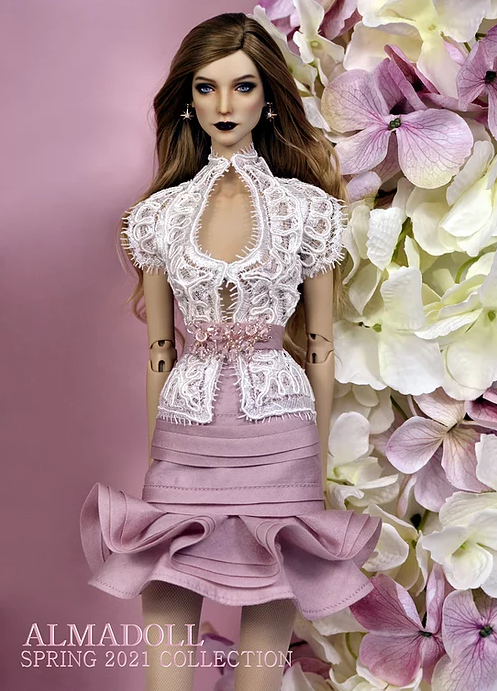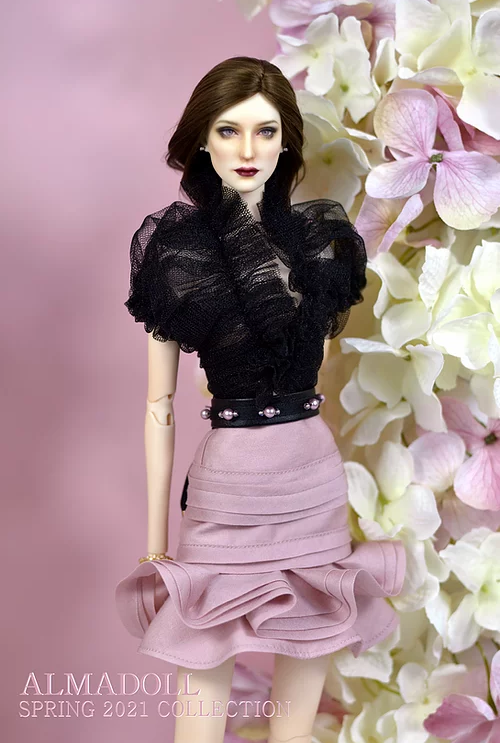 Look 5 costs $165. It has amazing white lace set: a coat, inner top, earrings, and belt. There are also different options available: pants and blue skirt may be selected.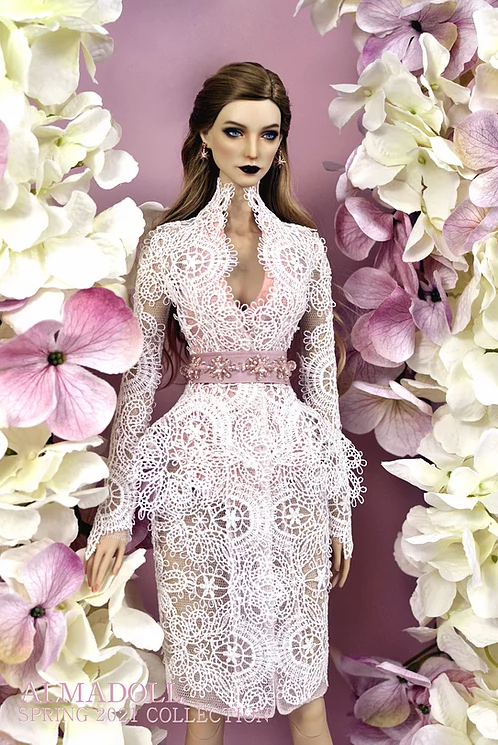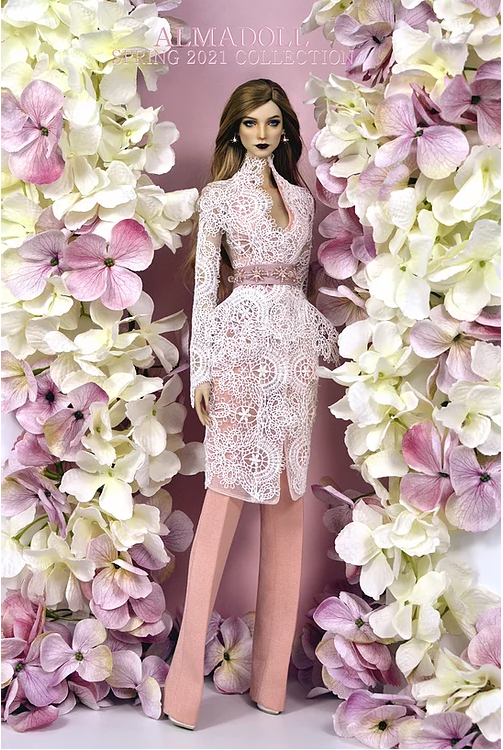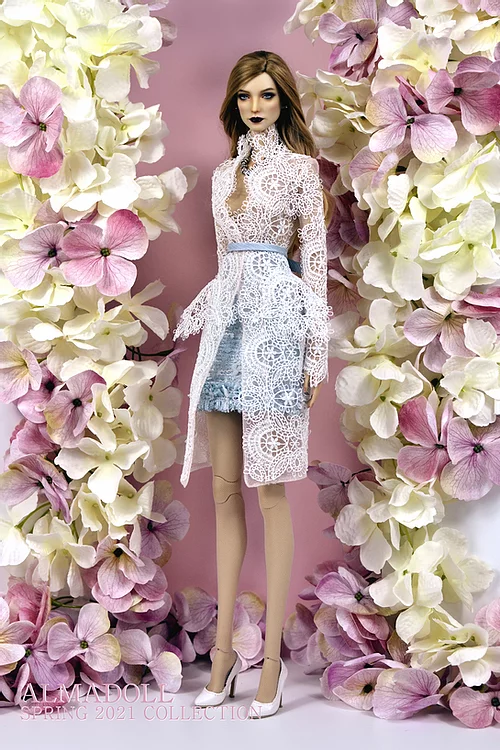 Look 6 costs $178. It is a tweed suit set: blue jacket and skirt have some ruffles made of silk, and backless top. It also includes stockings, necklaces and earrings.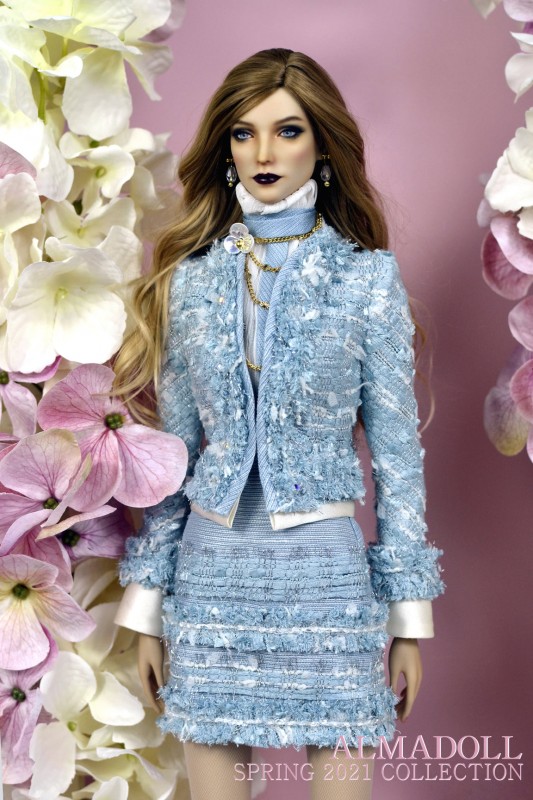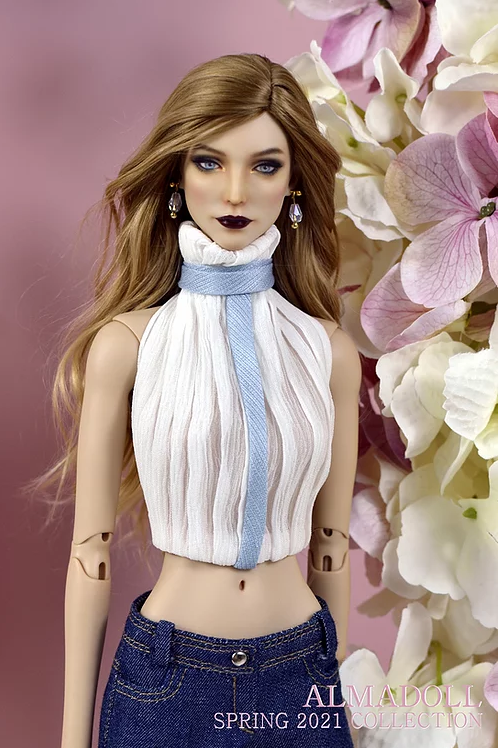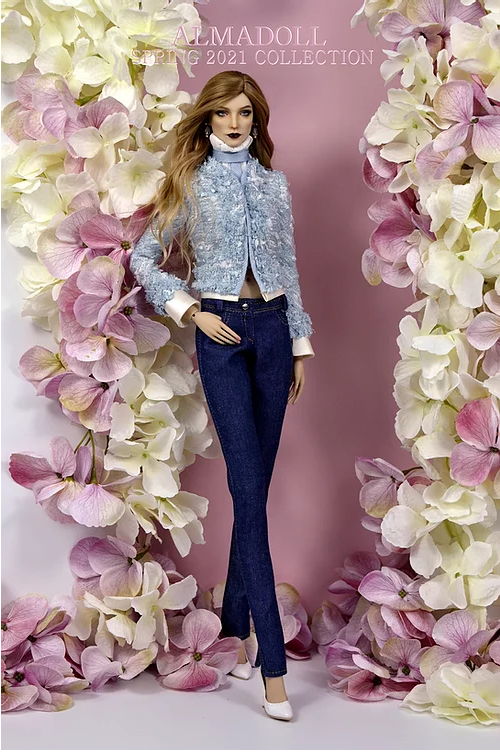 Look 7 costs $145. Black and white – a classical color combination. This set includes print pants and jacket made of silk, black choker, and earrings. Looks very elegant!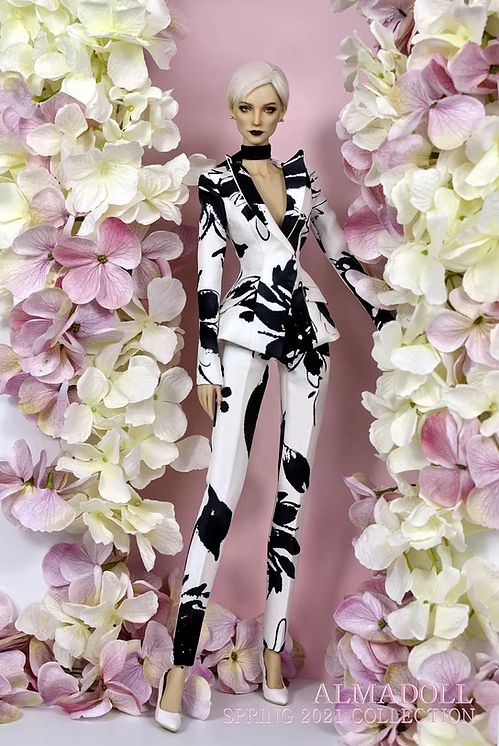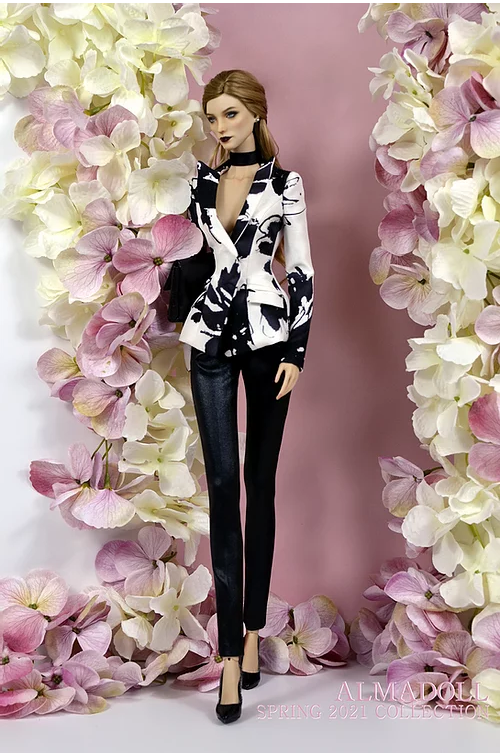 The dolls, wigs, and shoes are not includes in the Looks. But what a great variety of outfits! What would you choose?   
All pictures are taken from the official site Almadoll