Welcome to our community!
Feel free to add items to our marketplace, subscribe to groups and authors.
Also follow our
Instagram
!
Final Dolly Fridays - fifth and final W Club Exclusive doll Poppy in Paris
Pink may be called a classic color which will be in fashion all the time. If you do not agree with that, take a look at the new outfit of Poppy. It contains of several items, and pretty pink is the main color of it.
Poppy Parker came to Paris to be a star at the fashion show of Victor Valente. She wears this gorgeous outfit created by Valente. Pink color is well combined with white and her dark blonde hair.
Beautiful coat with floral print is the first thing that catches the eyes. Her pink mini skirt has buttons as a decoration. White blouse magnifies with its massive sleeves. There is also a pink crop top with buttons as well.
Golden earrings and a bracelet have massive pink stones in it. A pink handbag has pink logo on it and a gold chain. Pink sunglasses and headband complete the outfit. Poppy looks very attractive, and her confident expression of the face will definitely win your heart.
This is the final Exclusive doll presented in the W Club. Well, actually, this is a gift set. The doll will come with two pairs of shoes, two pairs of tights, two pairs of hands and legs. The designer of the doll is Jessy Ayala.
The cost of the dressed doll is $165. We believe that Paris would love Poppy and her pretty pink outfit. What do you think?   
.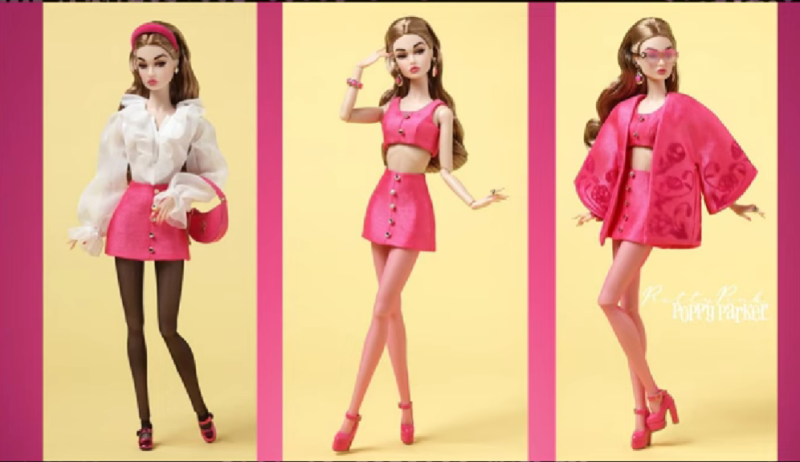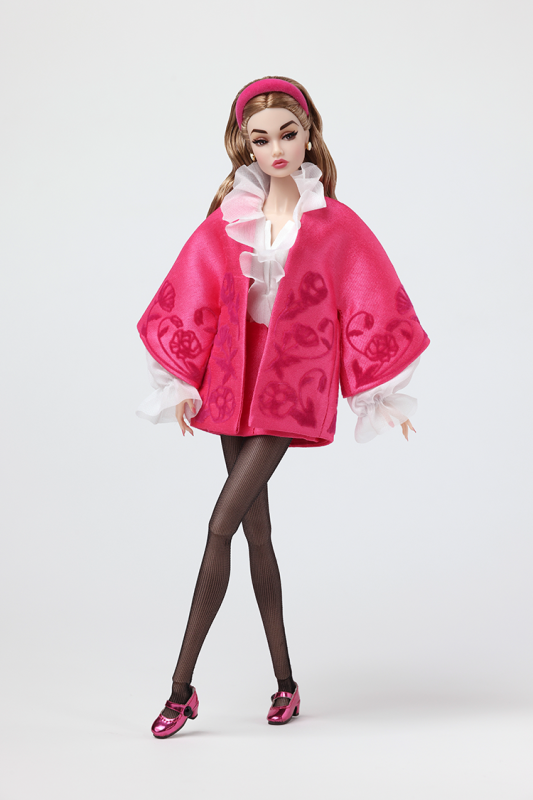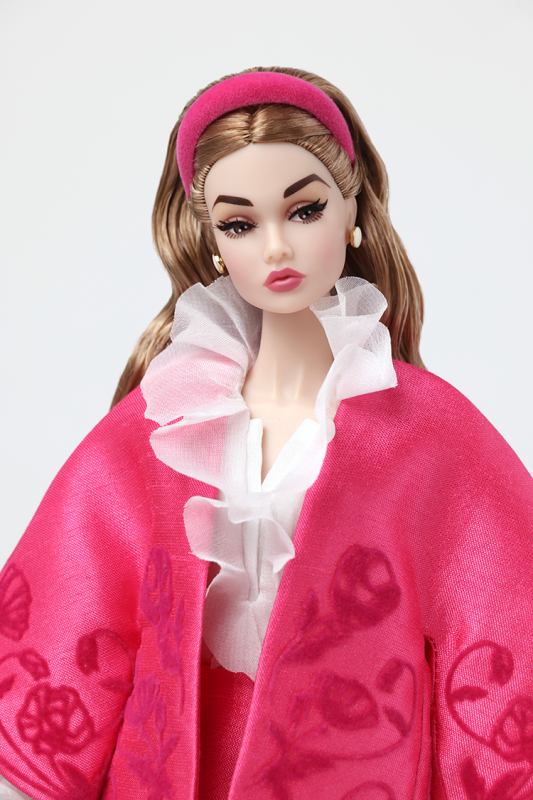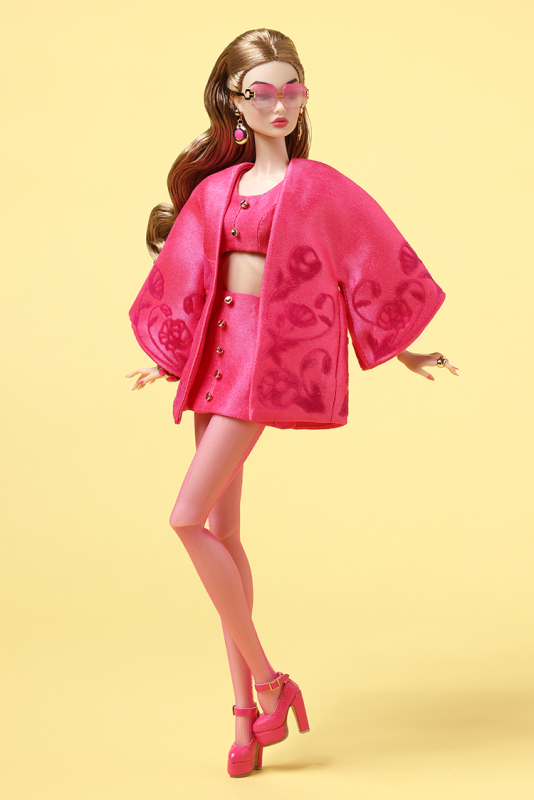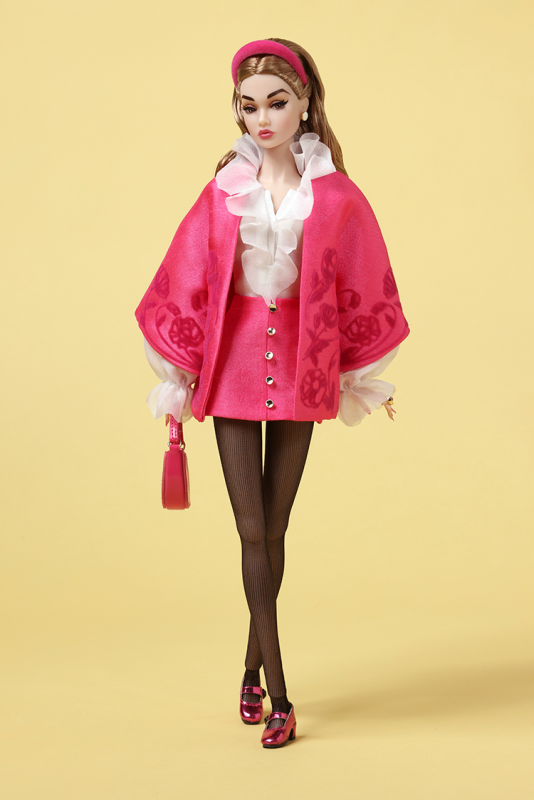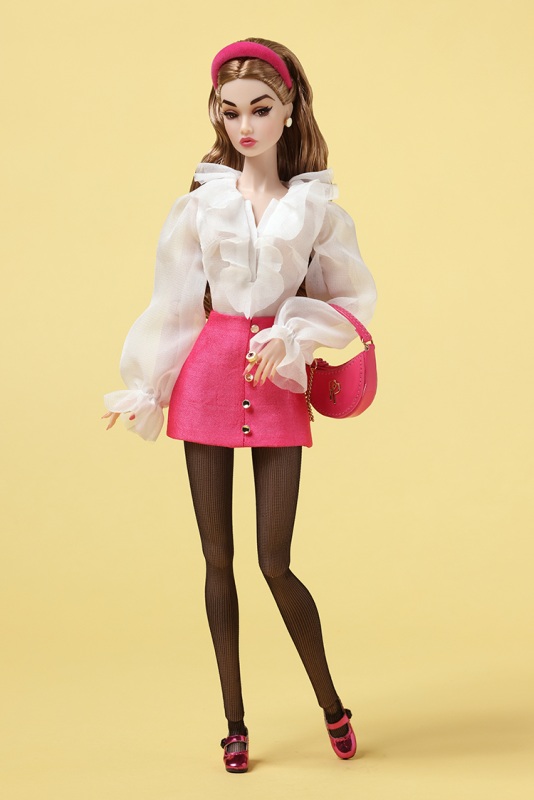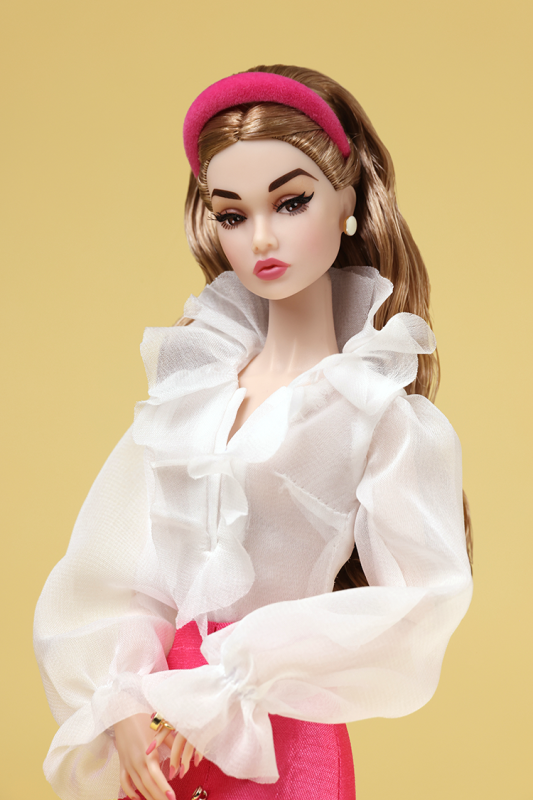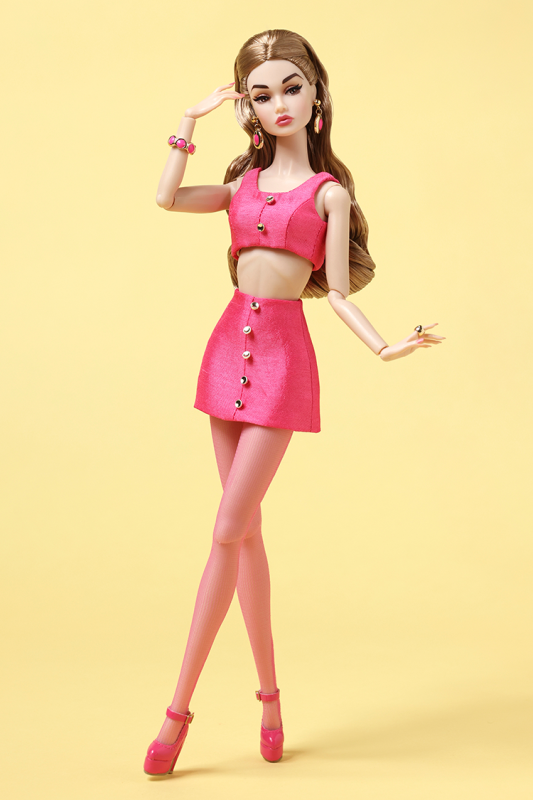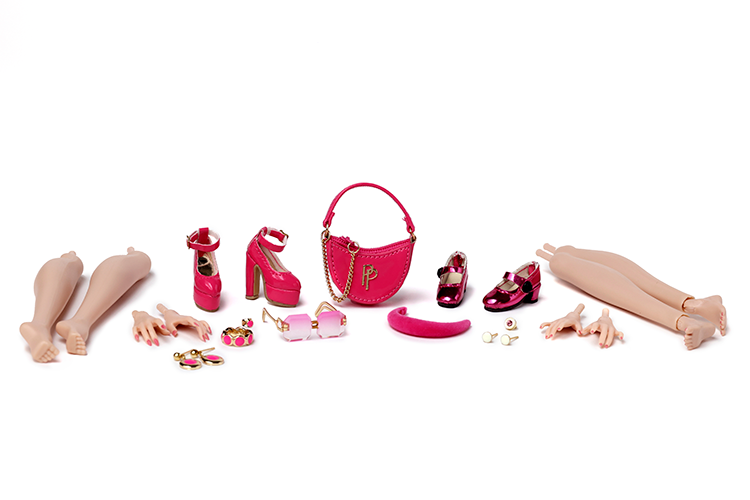 Item #77240 Pretty Pink
Poppy Parker® Dressed Doll Mini Gift Set

The Poppy Parker® Collection

2022 W Club Exclusive Doll

Edition Size: TBD

Expected Ship Date: Late Summer/Fall 2023

Head Sculpt: Poppy Parker
Body Type: PP 1.5
Foot Sculpt: High-heeled & Articulated Ankle Foot

Skin Tone: Japan

Hair Color: Dark Blonde

Eyelashes: Yes, Hand-applied