Welcome to our community!
Feel free to add items to our marketplace, subscribe to groups and authors.
Also follow our
Instagram
!
​Limited Sale of Nia by Irrealdoll
Irrealdoll informs about the release of an exclusive doll sale. The doll's name is Nia. This is a limited edition. Nia will be available in three skin tones: Toffee, Peanut, and Chocopink. Nia -  Tiny 17cm tall resin ball-jointed dolls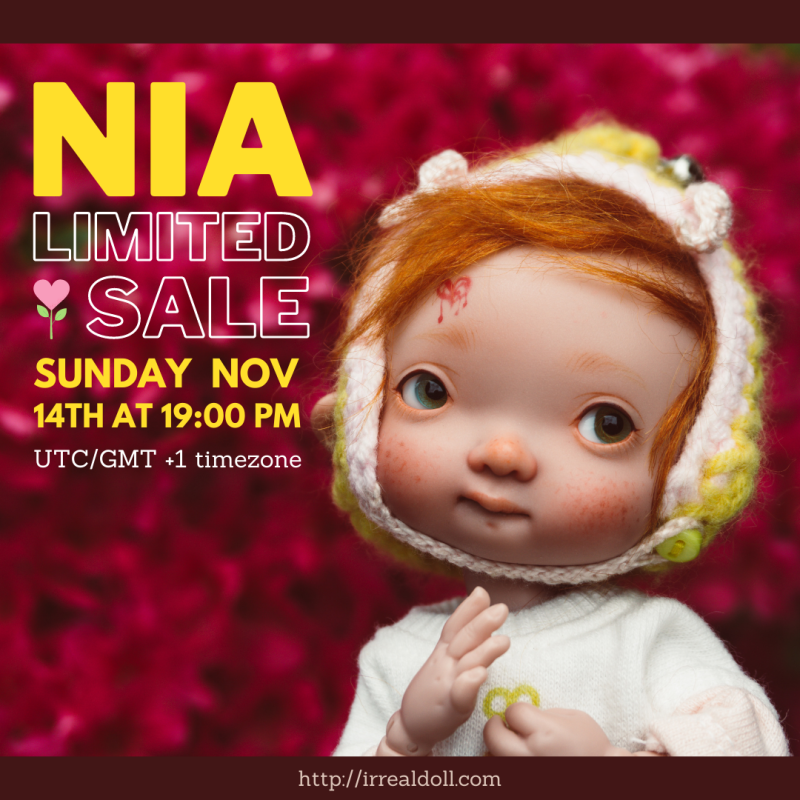 The sale of Nia will begin on November, 14th at 19:00 PM (UTC/GMT +1).
Due to the wide-spaced eyes, Nia has an unusual and magnetic expression of the face. Moreover, her look is just mysterious or dreamy.
So, your Sunday (November, 14th) may be more enjoyable with this cute Nia.