Welcome to our community!
Feel free to add items to our marketplace, subscribe to groups and authors.
Also follow our
Instagram
!
​Dumpling Dolls by Meadowdolls – Pre-order is Open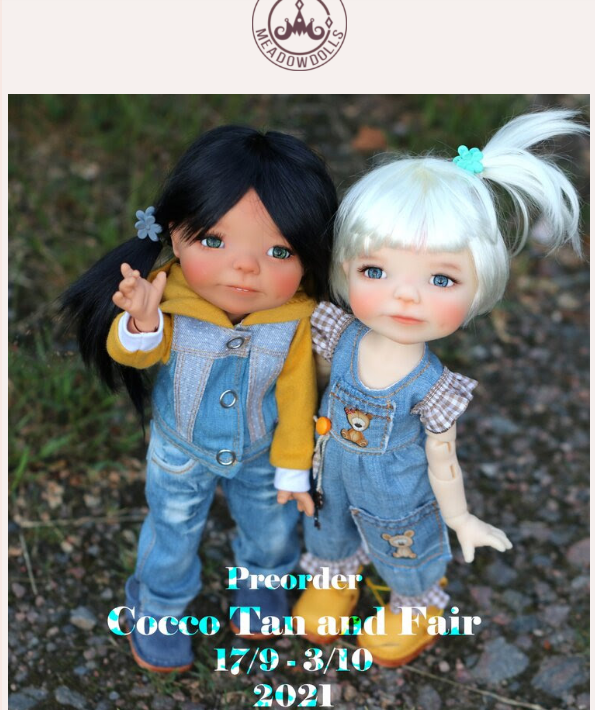 The pre-order started at Meadowdolls. Cocco is again available for the preorder. Lovely 11 inches doll is available in Tan and Fair skin colors.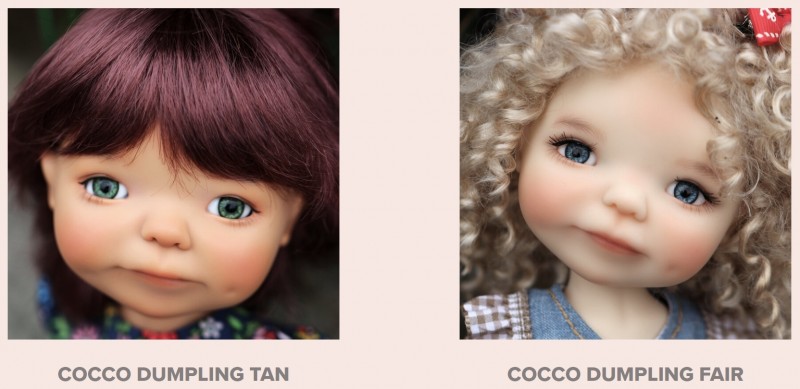 Big eyes, little nose, and a curious little smile. Moreover, these dolls have teeth. They are small and may be removed. By the way, teeth look cute and natural.
The doll is fully articulated. The clothes, wigs and shoes are not includes. There are two options of the face: basic and factory face up. At this time the option of the freckles is not available.
The cost of the basic doll is $495. The doll with factory face up is $535.
The pre-order has been started on September, 17, and will last till October, 3.
20 Charlenes Smith faceups will be also available for the pre-order.
The shipment period will take for up to 11 months.