Tiny doll by Valeria Gorodnichuk / Blog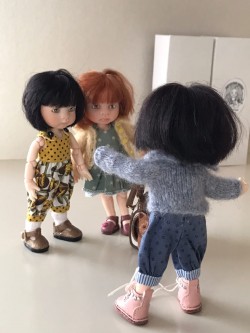 "Yippee! Finally my friends are here!" - exclaimed Penelope. Two serious girls (I don't know what names they will have yet). They are both from Valeria Gorodnichuk (just like Penelope), but they have a completely different character.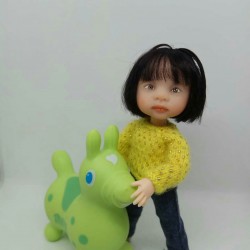 My Penelope's sisters are looking for a home The authors dolls by Valeria Gorodnichuk on the ob11 body, the head is made of cured plastics Prosculpt. The head is mobile: twists and tilt. It is not removable.