Want to buy 'Yuy' head by Natalia Loseva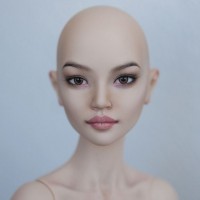 Availability:
Unavailable
Condition description:
Good- preferably without face up.
Hello! I am looking to buy the head of 'Yuy' by Natalia Loseva. By head, I mean I want to buy her two faceplates (open eyed and sleeping) and the back of her head. I'd prefer to buy her without the faceup. I am willing to negotiate on price if my offer is low.
Shipping details:
I will pay for shipping. I'll happily buy internationally.