Welcome to our community!
Feel free to add items to our marketplace, subscribe to groups and authors.
Also follow our
Instagram
!
WTB- Natalia Loseva 'Zaya'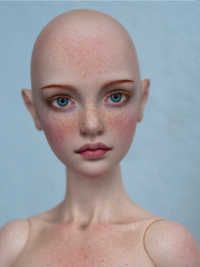 Condition description:
Good- preferably without face up.
Hello! I am looking to buy 'Zaya' by Natalia Loseva. I'd prefer to buy her blank. I'm a huge fan of Natalia's dolls but I was not able to buy Zaya in the past when she was first available. So, I've decided to post a want to buy ad in case anyone wishes to sell their doll. I am willing to negotiate on price if the seller feels my offer is low.