Welcome to our community!
Feel free to add items to our marketplace, subscribe to groups and authors.
Also follow our
Instagram
!
JAMIEshow's Winter Grace outfit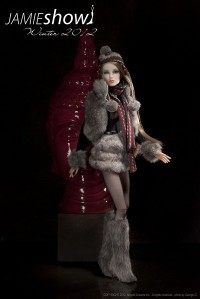 Condition description:
excellent condition
Black bodysuit with faux fur cuffs, faux fur vest and skirt, faux fur boots, knitted scarf and matching hat with faux fur pom poms. That's a lot of faux. 
Very beautiful
LE 50