Welcome to our community!
Feel free to add items to our marketplace, subscribe to groups and authors.
Also follow our
Instagram
!
Very rare Matt O'Neill - Changing of the Guard- 2006 - LE 30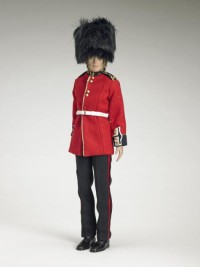 Condition description:
excellent condition
This dressed Matt was a centerpiece doll at the London doll Festival in 2006. He is dressed as a formal guard with his fur hat, jacket, pants and shoes. The uniform is very detailed. He was a limited edition of 30 dolls. Matt has only been in an enclosed doll case to accompany other formal dolls. He has not been redressed and the original hair has not been changed. He is pictured in The Tyler Wentworth 10th Anniversary Album by Tom Courtney for the Tonner Doll Company.
excellent condition