Welcome to our community!
Feel free to add items to our marketplace, subscribe to groups and authors.
Also follow our
Instagram
!
Tonner doll Twilight Bella Cullen OOAK by Noel Cruz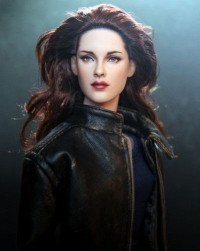 Condition description:
excellent condition
I decided to sell the star of my collection.
I bought it from a collector.
She has been kept in a box and a little on display. There is no smoking in my house. But there is a dog. (She is not near the dolls).
The body is free of chips and cracks. The hinges are fine. But unfortunately, I noticed her hands were stained from her jacket. This is the only flaw.
This is a one-of-a-kind Bella by Noel Cruz (the basis of the Bella Birthday Tonner doll).
Her certificate and letter of appreciation from Noel will also be with her.
See the photo, you got her as pictured.
She is beautiful!
See my other auctions. I am also selling her beloved Edward OOAK. I will be happy if they continue to be a couple.